MCU Fan Kevin Bacon Loved the References to His 'Footloose' Performance in 'Guardians of the Galaxy'
Pop culture references in the MCU are not overly common, despite the use of numerous classic pop songs in their soundtracks. Most of this comes from the Guardians of the Galaxy franchise in bringing up real things from the earth.
One interesting reference these films made was Kevin Bacon in Footloose, something that kept recurring. Even Bacon reportedly found these references worthy after being outed an MCU fan himself.
Of course, the references had to come from an earthly being. Yes, Star-Lord/Peter Quill (Chris Pratt) is the one who seemed to have an odd obsession with Footloose. It was the last movie he saw before leaving Earth in the '80s to join the Guardians.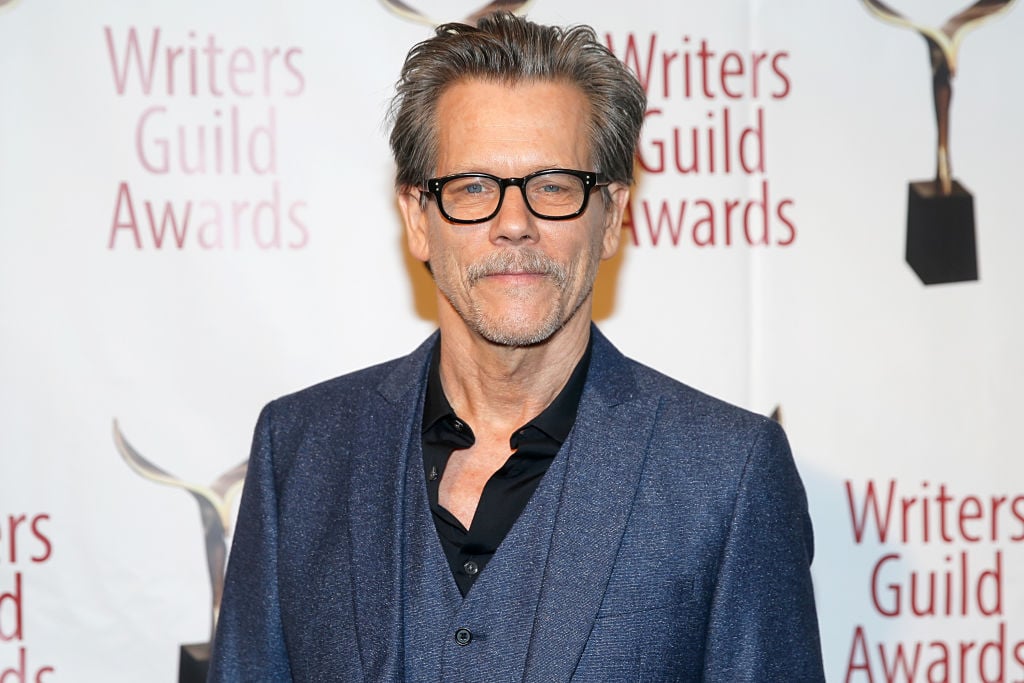 RELATED: Kevin Bacon's #IStayHomeFor Challenge Is the Six Degrees of Positivity We Need Right Now
What are the parallels between Footloose and Guardians of the Galaxy?
When someone on Quora last year asked about the Footloose connections to the MCU, fans stepped in to note the synergistic aspects. While Footloose is about repression in a small religious community over free dancing, Peter Quill had always looked at the story as being real.
In Quill's mind, Kevin Bacon's character (Ren McCormack) became a hero of earth because he was the greatest dancer in the world. Having that offbeat perception of a movie became a hilarious running gag, allowing Quill to reference the movie more than once.
Perhaps this is a meta-reference to the Six Degrees of Kevin Bacon game still permeating within pop culture. Adding Bacon into the scripts of MCU films only makes the web larger in connecting the actor to virtually everything.
How Quill uses the reference is also telling as a near romantic parallel to Footloose itself.
Peter Quill references Footloose to teach Gamora how to dance
Since Gamora is alien to the idea of what dancing is, Quill uses Footloose as a faux folk tale to teach her how to express herself physically. Doing this was really a nod to the plot of Footloose, which involved Ren McCormack teaching Ariel Moore (Lori Singer) how to express herself more freely through dancing.
Having this creative romantic connection was also a smart way to let Quill connect romantically to Gamora. Perhaps the same references will have to be done all over again in upcoming Guardians of the Galaxy Vol. 3 considering Gamora in the present is from the past. Because she has no recollection of her romance with Quill, things will have to reboot. No doubt those Footloose references will be back aplenty if maybe a re-creation of the free dancing seen in the 1984 film.
One big fan of Guardians of the Galaxy is Bacon himself who was interviewed five years ago about how he felt when seeing the references to himself. One even has to wonder if he might expand his Six Degrees and end up being in the MCU himself.
Kevin Bacon's love of the Guardians of the Galaxy franchise
Back in 2015, The Hollywood Reporter talked with Bacon about how he felt having Footloose referenced so often in Guardians of the Galaxy. He noted he loved the references, including being a big fan of the franchise.
Said Bacon then: "Whether I was mentioned in the movie or not, in my opinion it was one of the best movies of the year. I loved it. And I didn't talk to anybody who didn't love it."
Somehow that seemed inevitable, but no doubt Marvel is ecstatic seeing him as a fan, regardless of being referenced. Interestingly enough, the Footloose references are not just relegated to Guardians of the Galaxy. As reported by Insider, Mantis also references Bacon similarly in Infinity War when Thor proclaims himself as one of earth's mightiest heroes.
Originally, Quill's take on Kevin Bacon is thus: "On my planet, there's a legend about you. It's called, Footloose. And, in it, a great hero named Kevin Bacon teaches an entire city full of people with sticks up their butts that dancing is the greatest thing there is." And so a new folk legend was born within a movie franchise already legendary.