MCU Fans Are Already Feeling Nostalgic About the Hype Leading Up to 'Endgame'
The marketing for MCU films has usually been just as compelling as the films themselves. That says a lot about their cinematic quality, despite movie marketing often not telling the truth about what people eventually see. When it came to Avengers: Endgame, the marketing for the film is almost looked at with idyllic nostalgia nowadays.
It's safe to say all of the hype for the film at the time was justified, if not making it one of the most anticipated films of all time next to new Star Wars movies.
For ardent fans, the marketing gave them something to look forward when things in their own life weren't going so great. Take a minute to look back at how Endgame was promoted and if anything similar will happen like that again.
It's only been a year since 'Avengers: Endgame', but seems like a lifetime to fans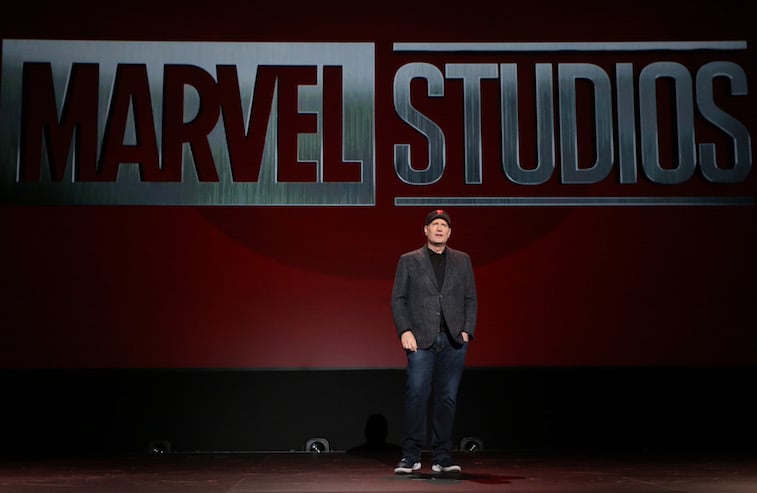 Yes, that period of time in-between Infinity War and Endgame was a busy one for the MCU. With some fans now still arguing over whether Infinity War was a better movie than Endgame, the intention was to connect the two together.
While there was a year's distance between the two, all the promotional material through 2018 building up to Endgame was intense. On top of it, audiences had a chance to see further buildup with two new Marvel movies: Ant-Man and the Wasp, plus Captain Marvel.
When the trailers started for Endgame in-between the time of those latter two movies, Marvel had to be very careful not to reveal secrets. Keeping things hidden was one of the most Herculean tasks ever attempted in the film industry. As a result, almost every trailer had to have scenes digitally altered to not reveal too much.
There were already a few hints in the post-credits of Infinity War, though nobody even knew what the next film would be called until well into late 2018.
Fans recount their excitement when the first trailer dropped
Not until December of 2018 did an official trailer drop in movie theaters. That one had the opening shot of Tony Stark making his final recording for Pepper Potts as just starters.
Another official (and more expansive) trailer came out later during the 2019 Super Bowl. Then there was another in March of 2019, creating a three or four-month period where the most devoted fans could think of nothing else.
To see just how excited fans were, various people have written on Reddit describing the emotional feelings they had upon seeing each stage of the Endgame promotional journey. More than a few were a little obsessed, which is understandable considering the overwhelming story Marvel had managed to build up.
Anyone criticizing the MCU films might want to read these personal feelings from fans as an indicator of what those films were capable of doing in reaching people emotionally.
Keeping all those major secrets made the impact all the greater
Maintaining secrets in a monumental film like Endgame took a tremendous amount of planning. Nevertheless, marketers still gloat over how the promotional campaign took shape in 2018-19.
There isn't any denying Marvel set new precedents for not only digitally altering trailers to not give away secrets, but also in the power of their social media marketing campaign.
Many remember fondly when Marvel released character portraits on social media a month before the movie released in April of 2019.
As marketers note, playing up the emotion about the plot also made a big difference in how people felt. No wonder so many look back at the intense feelings they had since playing up emotion is the most effective marketing element in the world.
Whether any other movie learned from this will be worth following, yet few have to date. Only MCU will probably try to one-up themselves through 2020 as major new movies and Disney+ shows satisfy the endless MCU hunger.