MCU Fans Are Disappointed They'll Have to Wait Even Longer to See Black Widow in Her Own Movie
Coronavirus is going to change everything about entertainment as we know it for a long while, and a big chunk of that will occur with hotly anticipated MCU movies. Production has already shut down on some of the Marvel Disney+ shows. Now the May 1 theatrical release of Black Widow has been shuttered for the time being.
For fans who've long waited for a solo movie of Natasha Romanoff, it's more than a little discouraging. Although at least it's been made and ready to watch when it's safe to release in theaters.
The big debate is whether it'll just sit until theaters can safely reopen (possibly a year and a half from now), or go to a streaming/VOD option first.
Is 'Black Widow' really a cursed movie property?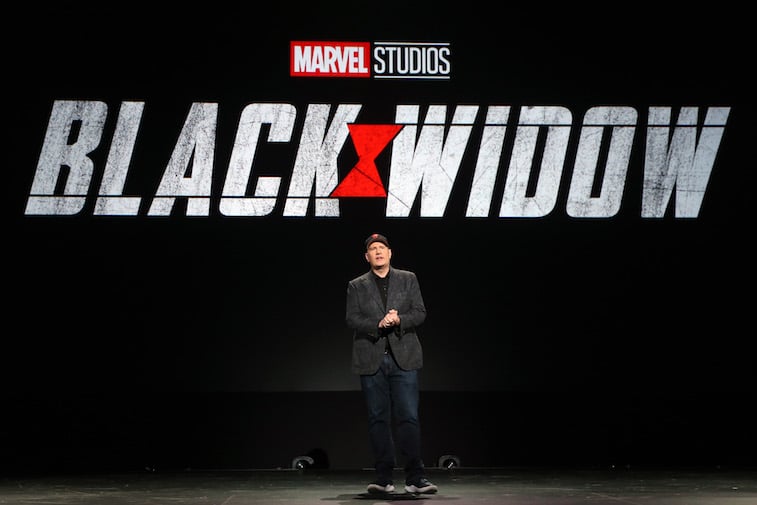 Some fans on places like Reddit want to insinuate Black Widow just can't seem to catch a break. After all, Natasha died (or so it seems) toward the end of Endgame. Then there was a long wait to get the standalone film made.
Now, with the delay, it seems the roadblocks are kind of impassable. Others suggest it's far from the only MCU film facing barriers. The New Mutants was scheduled to release this month of March, yet was also pulled due to coronavirus.
Said film above had already been on a two-year delay. On top of it, there were questions whether the plot would really resonate with Marvel fans.
There isn't any way to know whether Black Widow will have a new release date set. With coronavirus possibly plaguing the world for at least another 18 months, Marvel could be in some deep trouble finding ways to bring in box office figures until well into 2021 or beyond.
It seems unlikely Marvel will set a definitive theatrical release date for a long time
Everyone shouldn't be perplexed why Marvel didn't set a new release date for Black Widow. With such a massive question mark in everyone's future about what's going to happen, it's almost impossible to predict when the perfect release date would be.
If they did set a new date, it would more than likely have to be pulled again, if not even a second cancellation. They're much better off just freezing and looking toward contingencies like what they can do with what they have in the digital realms.
Some may frown upon the idea theatrical releases can really make any money for studios like Marvel/Disney in a VOD format. At the same time, what other options would there be?
Maybe some method of assuring attendees at movie theaters would have proper face masks and gloves could be the answer, if uncomfortable and unlikely.
Would a Disney+ release for 'Black Widow' make sense?
It's worth noting the timing of MCU's Phase Four requires having everything released in the right order because of how the Disney+ shows will interlink with theatrical releases. For a film like Black Widow, however, it can stand alone since it's entirely a movie taking place in the recent past.
All MCU projects after that will take place in the post-Endgame timeline…or roughly 2023. Many might find this ironic those films take place a few years beyond the perilous time we're in now. Perhaps the shows will get a little meta and reference coronavirus in their own realities to make it parallel with our own.
Every possibility exists new theatrical releases might not be able to happen until well into next year or beyond. Marvel sitting on Black Widow might be the best strategy to gain the most box office returns. Unless they offer it on Disney+/VOD for a limited time to make something off of it through summer.
Doing so would still be risky, but the proof is out there re-releases do well at the box office. Endgame and the recent Spider-Man films had re-releases with minimal extra footage added at end. Audiences still came in droves, making it possible to set a Black Widow precedent of going from streaming to theatrical over a year's time.