What MCU Fans Think About Kevin Feige's Strongest Avenger Choice
Marvel head honcho Kevin Feige recently named the Strongest Avenger, and fans think his choice was motivated by publicity. Learn more here.
Who is the strongest Avenger? According to one person with a major role in the Marvel Cinematic Universe, it's likely not who you're thinking of. Here's why MCU fans think that Kevin Feige's recent answer to that question had a very specific aim.
Kevin Feige is in charge of all things MCU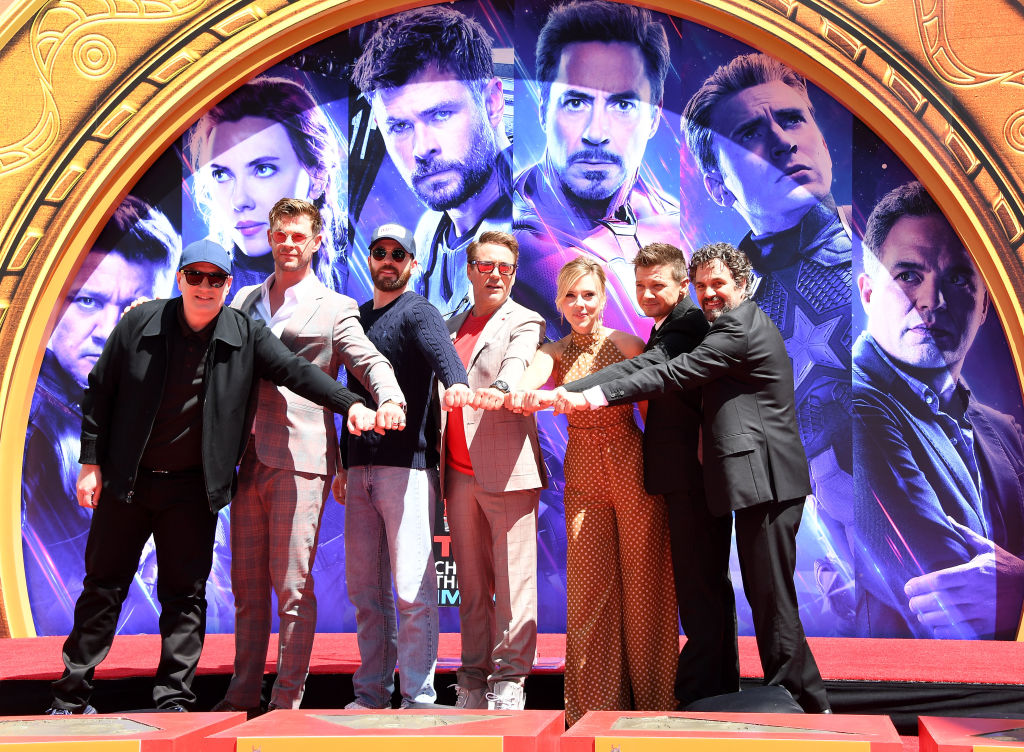 If you follow news about the MCU, chances are, you've heard of Feige. He has been a producer with Marvel for nearly 20 years now but is best known as the president of Marvel Studios — meaning he's the head honcho behind all your favorite superhero films.
As you can see, Feige is a big part of the franchise's legacy, earning his place at Grauman's Chinese Theatre alongside the rest of the core Avengers with the release of Avengers: Endgame. In 2019, he received the additional title of CCO for all of Marvel, including Marvel Comics, Marvel TV, and Marvel Animation.
He has said a lot of interesting things over the years
When it comes to major films, it's typically the actors and directors who are at the forefront of publicity. However, due to the interconnected nature of the MCU, it's fallen upon Feige to be the one face and name that represents it all. And so he's been asked a lot of interesting questions.
Fans aren't always happy with Feige's answers. From the properties he's chosen to tout to the whole Spider-Man controversy in 2019, he's had to make quite a few comments that some are critical of. But one of his most recent remarks may be the most divisive yet.
Feige claims this is the strongest Avenger
There's been plenty of talk over the years as to who the strongest Avenger is. It's even become a bit of a meta-discussion, with moments in Avengers: Age of Ultron and Thor: Ragnarok in which the characters themselves debate this. However, Feige has a very different answer.
"I think it's interesting, if you look at Endgame, Wanda Maximoff was going to kill Thanos," Feige told CBR. "That's as scared as I've ever seen Thanos, and if he hadn't said 'Decimate my entire team to get her off of me,' I think she would have done it."
Why fans think it's all about the marketing
He's referring, of course, to Scarlet Witch, whose telekinetic powers are among the most unique in the entirety of the MCU. However, since the arrival of Carol Danvers, aka Captain Marvel, most fans have thought that the honor of Strongest Avenger goes to her. And there's one specific reason they feel Feige is focusing on Wanda right now.
"U know they just say these things to promote the upcoming movie/show featuring the character. Wandavision's coming in the future so it's time for the MCU to promote her as 'Oh, she actually the strongest Avenger in the MCU, not Captain Marvel,'" said Twitter user @GamerGuyd7Aces.
When is 'WandaVision' coming out?
Indeed, Marvel does have a tendency to speak most about the characters who have a film on the horizon. And now that there are TV series on the way, it's more important than ever that they focus on marketing for these Disney+ shows. In fact, we just got some interesting news about WandaVision.
The upcoming series, starring Elizabeth Olsen, Paul Bettany, and more, was originally set to premiere in Spring 2021 on the streaming service. However, a Jan. 1, 2020 promotional video revealed that it's now poised to arrive this year! So it looks like we'll get to see more of Scarlet Witch's powers in the near future.