MCU Fans Want More 'Chill' Scenes in Future Films, Especially if Paul Rudd is Involved
While there are no indications future Marvel Cinematic Universe films will be "chill," it isn't stopping fans from wanting a little more fun in future Marvel films. After the brutal battles of Infinity War and Endgame, no one can blame fans for wanting something a little lighter weight.
At least there's been moments of comedy thanks to Taika Waititi stepping in to direct Thor: Ragnarok. What lies ahead, however, is anyone's guess. Certainly, the upcoming Marvel shows on Disney+ won't be all peaches and cream.
With Falcon and the Winter Soldier alone possibly tackling racism in a post-Endgame world, anything more "chill" might not happen for a little while. If it does happen again, it might occur if Paul Rudd returns as Ant-Man.
How much fun did Paul Rudd bring to the MCU?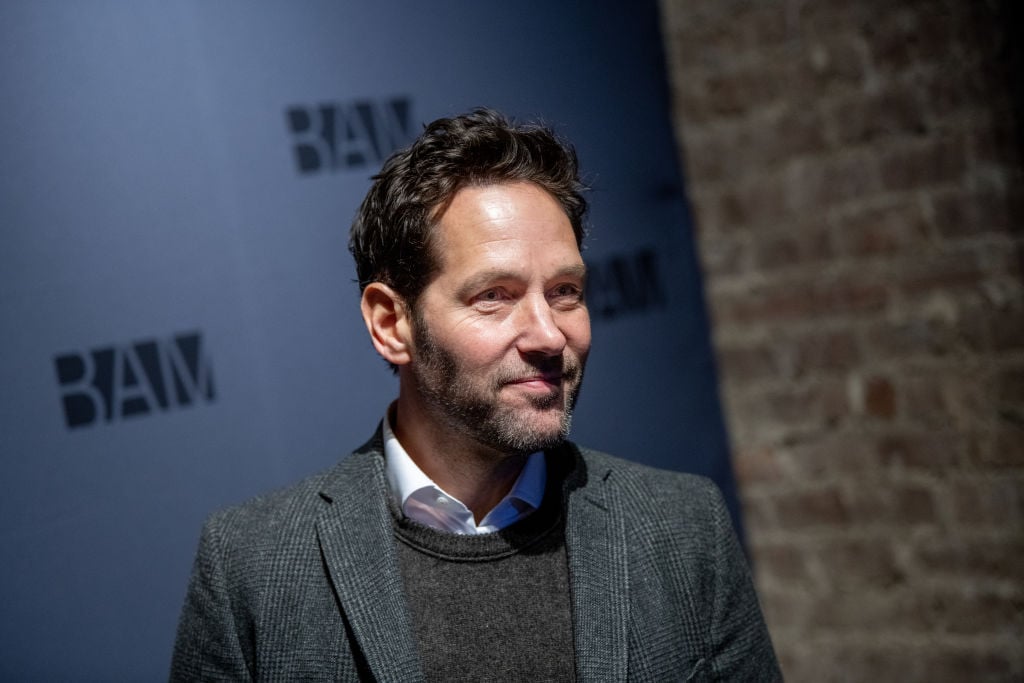 Someone on Reddit posted a video example showing Paul Rudd as Scott Lang having to be under house arrest for two years following the events of Civil War. While Lang said it was "easy peasy", being stuck at home for days isn't easy for everyone. Of course, the reason this video was posted was its relation to quarantining going in America during the time of Coronavirus (COVID-19).
There was also another good reason for posting the video. Others noted how carefree and fun this at-home sequence was with Rudd. Without being told it was from an Ant-Man movie, someone might have assumed it was from a regular Paul Rudd comedy.
Thank to Rudd being consistently funny as Lang in his two Ant-Man movies, he was able to bring a different vibe from the intense drama unfolding in the periphery. Not that he still didn't fit into the dramatic events unfolding, including during Endgame.
A comment on Reddit noted a wish for the MCU to go more in this direction to bring renewed fun over the weight of drama.
Will there be more comedy in the MCU down the road?
Even though all of the Marvel Disney+ shows have been delayed because of coronavirus, indications say those shows will stay mostly serious. Falcon and the Winter Soldier's take on racism and explorations of superhero integrity probably won't be bringing any barrel of laughs.
WandaVision might provide a few laughs, albeit maybe ironically since the 1950s world Wanda Maximoff set up for herself may be based on personal tragedy.
Only Loki may provide the most guffaws, though probably no chill moments. The only time audiences seem to see any truly down-to-earth moments based on reality is when Paul Rudd is around. Same could be said of Chris Hemsworth when portraying the troubled, pot-bellied Thor as he apparently will again in Love and Thunder.
Can MCU find more moments like the above Rudd scene? To get Rudd back into the MCU, it's going to take a little more time. Rumors about a third Ant-Man film keep circling, outside of Rudd being tired of talking about it.
What's the latest word on Paul Rudd returning for a third Ant-Man movie?
Talk about a third Ant-Man movie has been going on for a year. After constantly being asked about it, Rudd once said it was all up in the air and probably required a fan campaign to get it made. Recently, it was finally confirmed there will be a third movie, but it's still under development.
It will likely be delayed further out rather than the projected late 2020/early 2021 filming date. So any MCU product with a more chill attitude probably won't be seen for a while.
By then, a lot of people will be in the mood for something lighter again. Maybe the only thing coming close in the interim is Love and Thunder since Taika Waititi is the master of bringing light, funny moments within the framework of dark territory.