MCU Phase 5: Michael Peña's Luis from 'Ant-Man' Deserves More Screen Time
Why one 'Ant-Man' star deserves a lot more from the MCU.
There are a lot of reasons why fans enjoyed Ant-Man movies, and their jokes are one of the bigger reasons. All Marvel movies are full of jokes nowadays, but the Ant-Man trilogy was the first trilogy that was supposed to be more comedic than not.
And, in the Ant-Man movies, there are plenty of good jokes to talk about and laugh at. However, some of the best jokes in those movies came from Michael Peña's character, Luis. Here's a look at why Marvel Cinematic Universe fans love Luis and why many fans want him to have more screen time in future movies.
What Luis does in the 'Ant-Man' movies
In Ant-Man, Scott Lang, the real name of Ant-Man, went to prison for a petty crime. There, he made some friends, and one of those friends was Luis, who was his cellmate. Eventually, Lang got out of prison, and he needed to get a real job. He landed one at Dairy Queen, but it didn't pay the bills, so he agreed to join Luis' crew to burglarize homes. 
That's the background behind Luis, but he's so much more than that. In both Ant-Man movies, Luis is not just Ant-Man's friend and accomplice, but he's also one of the funniest guys in the movies. Both Ant-Man movies have a running gag where Luis hears something and then he tells a really long and complicated story about how his friend knows a friend who knows a friend, etc. 
Why Marvel fans love Luis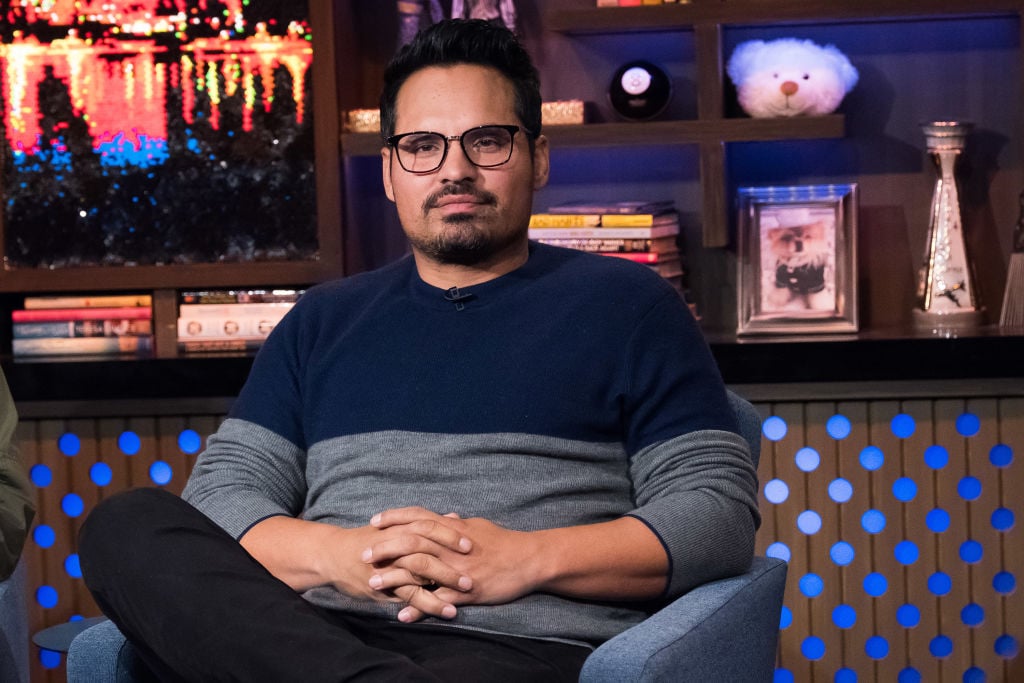 This storytelling joke is the highlight of the Ant-Man movies for many fans since it's just so absurd and hilarious. As some MCU fans on Reddit said, this could be Luis' superpower. He could just tell a really long and hilarious story that'll distract the villain or even scare the villain away. This would be a similar idea to the ending of Guardians of the Galaxy when the Guardians had a dance-off with the bad guy.
On top of that, fans said that Marvel could use Luis' storytelling joke as a funny way to recap everything that's happened so far in the MCU. This wouldn't be a bad idea since there have been so many movies that eventually, some fans will just fall behind and skip a few of them. 
That said, while Luis' current role in the MCU is a minor one, fans are wondering about how the MCU can give Luis a bigger role. Obviously, Luis is a side character, but still, fans have a few roles in mind for him. 
What Luis can do in the MCU
Some fans on Reddit imagined Luis becoming Ant-Man, and that's not impossible. Ant-Man, as a character, isn't really that super. Obviously, Lang had to train himself to become Ant-Man, but at the end of the day, it's just a suit that allows the person wearing it to shrink and grow. There's no reason why Luis can't be Ant-Man, if only for a few minutes in the movie.
There are other characters that he could become, though. Laurence Fishburne plays Bill Foster in Ant-Man and the Wasp, and Foster was a superhero, too. He used to be Goliath, and as his name would imply, his power was that he could make himself grow really tall. He'd later teach Ant-Man how to become Goliath, and that's how Giant-Man was born.
That said, Goliath as a character can still be passed down to Luis, and this is exactly what some Marvel fans want. This would allow Luis to help out his friend in new and different ways, and it'd also give him plenty of screen time.