MCU Star Brie Larson's Latest Project Could Reach a Larger Audience Than 'Captain Marvel'
Actor Brie Larson is best known for her role in the Marvel Cinematic Universe. Her solo film, Captain Marvel, grossed more than $1 billion at the box office worldwide. Her next entry, Avengers: Endgame, more than doubled that. But now, she has an opportunity to capture a new kind of audience that extends far beyond movie theaters. Learn more here.
Brie Larson joined the MCU with 'Captain Marvel'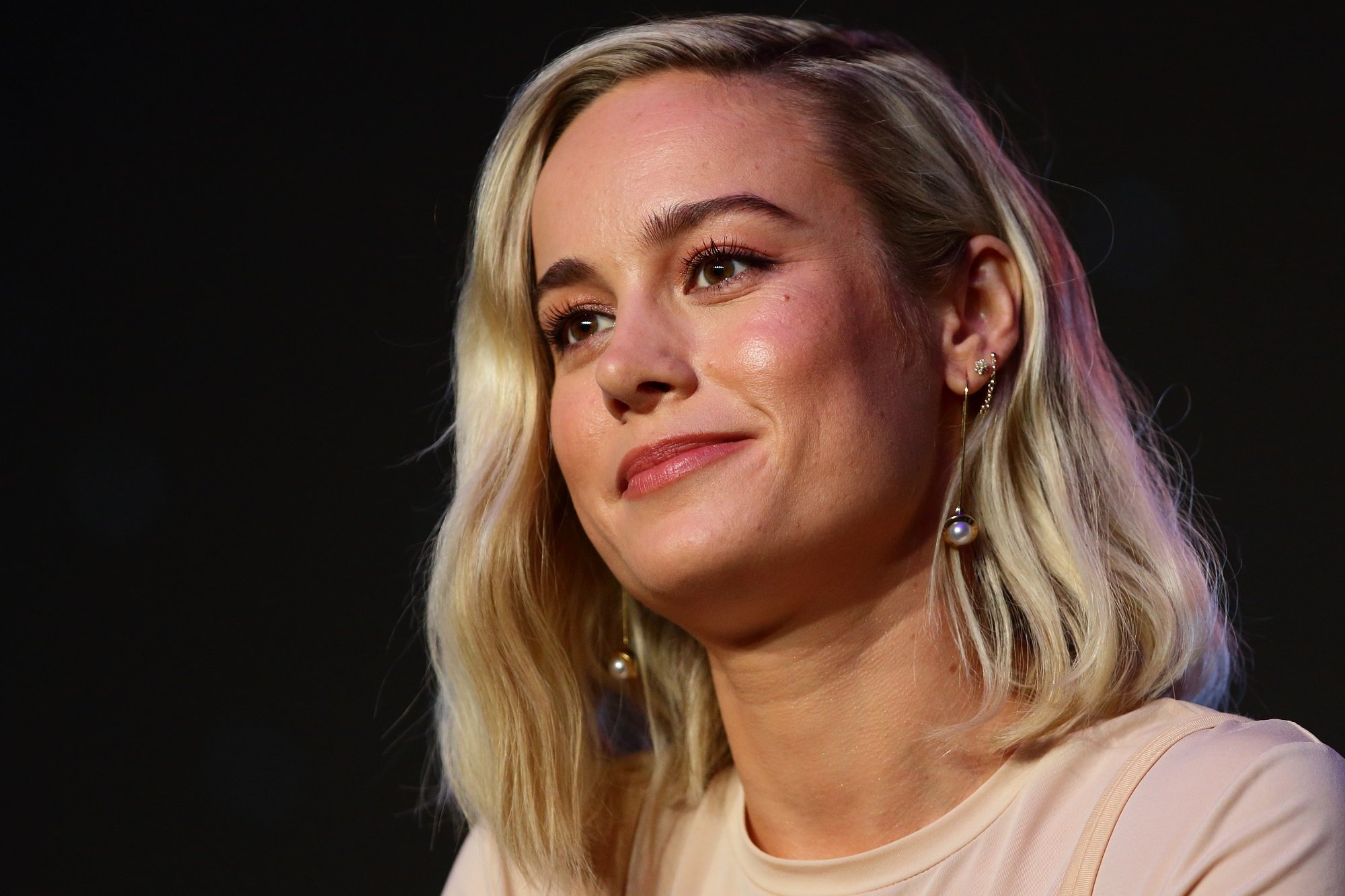 Larson has been acting since childhood. She starred in such series as Raising Dad and United States of Tara. But it wasn't until Larson won an Oscar for her lead role in the drama Room that she began to gain international recognition. Then, she joined the MCU, making her a household name.
Larson first portrayed Carol Danvers in Captain Marvel, which debuted in February 2019. Carol is an Air Force pilot who ends up with no memory, living among the Kree people and going by the name Vers. She crash-lands on Earth and must rediscover who she is, how she got there, and complete her mentor's mission.
She reprised her role in 'Avengers: Endgame'
Larson's introduction as Carol came just before Avengers: Endgame. She played an essential role in the film, which wrapped up the MCU's Infinity Saga. Carol brings Tony back to Earth, drops plenty of knowledge, and proceeds to manage all that occurs outside of their limited grasp of the universe. She even comes close to taking down Thanos alone.
Carol takes initiative and becomes a member of the Avengers right away. And the experience was similar for Larson, who told The Indian Express she felt "extremely welcomed" by the "tight-knit group," some of whom (like Scarlett Johansson), she was already friendly with. 
Larson has become a YouTuber
Most actors aren't working right now. We've seen many of them take to social media, join in on cringe-worthy PSAs, or participate in specials supporting global and national initiatives. However, Larson has gone a step further. She's going beyond the usual platforms and joined YouTube.
In her first video (above), Larson gives audiences a tease of what's to come. She talks with YouTubers such as iJustine, Swoozie, and LaurDIY, as well as other content creators, like Sean Evans of First We Feast. (Her episode of his show Hot Ones also dropped on July 2).
What does she plan to do on YouTube?
While plenty of celebrities have a YouTube channel, it's typically artists who housing their music or celebrities working with organizations to share specific content. But it looks like Larson is doing something different, as she explains in her first video:
YouTube has been a place that I've learned so much. Whether it's been how to use my printer or…how to be a considerate activist, this is the place to talk about things that are important and that matter. It doesn't mean that there isn't also silly content, that there's ways to express myself personally. But there will also be deep conversations, anti-racist rhetoric, [and] inclusive content.
When does 'Captain Marvel 2' begin filming?
While this YouTube content is excellent for expressing herself in a more personal way, it will only hold Larson's fans over for so long. What MCU fans want is another film — specifically, Captain Marvel 2. Unfortunately, little is confirmed on that front.
So far, it's been established that the sequel is in development, with WandaVision writer Megan McDonnell working on the script. There is no director attached, but the planned date for the film's release is July 8, 2022. With two years to go, hopefully, more will be announced soon.