MCU Star Chris Evans Shares His Favorite Scene from the Marvel Franchise
Actor Chris Evans reportedly concluded his infamous run with the Marvel Cinematic Universe in the 2019 blockbuster Avengers: Endgame. Though fans are hoping the former Captain America will reconsider, for now it looks like Evans has hung up his cape and shield.
With the plethora of Marvel films the actor has appeared in, Evans was able to select one particular scene that remains close to his heart.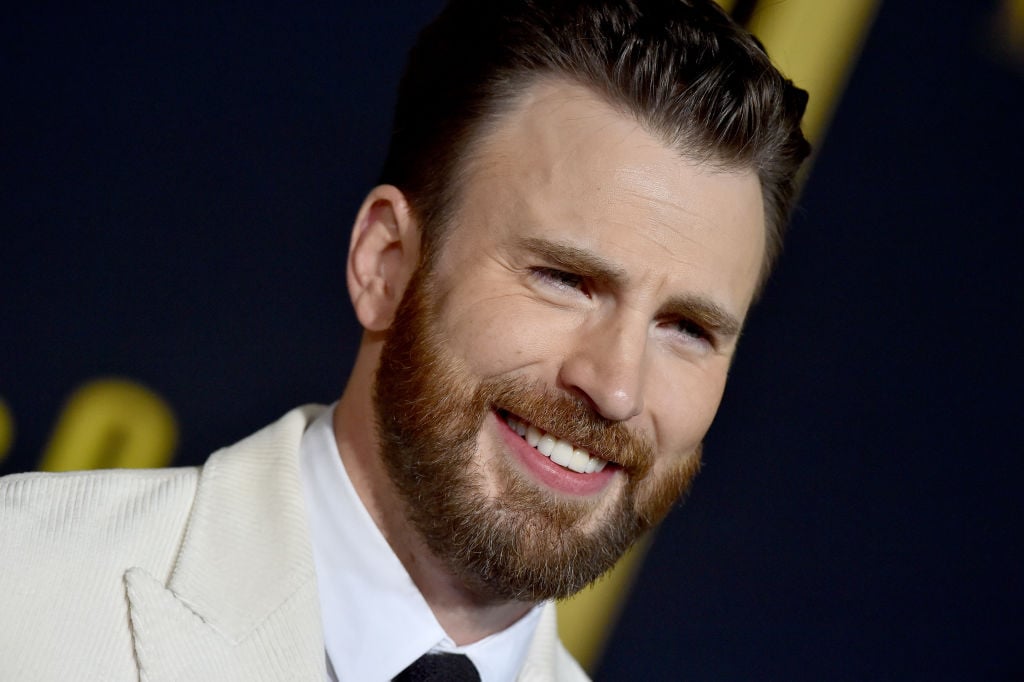 Will 'Captain America' ever return?
In an interview with Scarlett Johansson for Vanity Fair, Evans was asked if he would consider coming back to the Marvel franchise.
"You never say never. I love the character. I don't know," he told his Avengers co-star. "It's not a hard no, but it's not an eager yes either. There are other things that I'm working on right now. I think Cap had such a tricky act to stick the landing, and I think they did a really nice job letting him complete his journey."
While Evans seemed satisfied with the departure of Steve Rogers, the MCU actor did sound like he's keeping the door a crack open if studio execs could come up with a strategic storyline.
"If you're going to revisit it, it can't be a cash grab. It can't be just because the audience wants to be excited," Evans explained. "What are we revealing? What are we adding to the story? A lot of things would have to come together."
RELATED: Chris Evans Will Likely Be the Most Successful Avengers Actor Following His MCU Run
Chris Evans recalls second film as 'Cap'
With 11 films from the Marvel Cinematic Universe under his belt (pardon the pun), Evans has copious amounts of screen time as Captain America in both solo and ensemble movies. During a Q&A with the Hollywood Reporter, he was asked if he could pick a favorite scene from his time with the franchise.
"I'm partial to that fight scene in the elevator. That was the first scene we shot in the second Captain America movie," Evans recalled. "It was my first time working with the Russos. It was the first time where it felt like Cap was kind of on his own."
Evans revealed that he had plenty of support in helping him find his footing in the superhero role at first, where by the second solo film he felt ready to fly on his own.
"The first Cap movie, you really felt like everyone was holding my hand. The first Avengers movie I just did my best to not get in the way," the actor shared. "The second Cap movie is the one that I really kind of felt, I suppose, pressure, and that first elevator fight scene came out really great in my opinion."
RELATED: Chris Evans Says He Still Thinks About Quitting Acting
Moving on from Marvel
The Avengers star has been keeping busy, starring in the 2019 film Knives Out and now appearing in the Apple TV+ drama Defending Jacob. The limited series was shot in the suburbs of Boston where Evans is originally from, making the project's location somewhat of a homecoming.
"It felt like I had a regular nine-to-five job," he told Esquire in April. "I'd sleep in my own bed; I'd see my family on weekends."
The domestic life clearly appealed to the Hollywood superstar, where he was able to enjoy some down time.
"A lot of times you have a bit of a nomadic lifestyle as an actor. You live out of suitcases and in cities you're not familiar with," Evans shared. "Doing Jacob made me feel like I was home but still doing what I love. It was incredibly comforting." 
Defending Jacob is now streaming on Apple TV+.
RELATED: See the Star-Studded Trailer For 'Knives Out,' Chris Evans' First Film After 'Avengers: Endgame'