MCU Star Robert Downey Jr. Shares Why He Walked Out of a 2015 Interview, Calling the Reporter a 'Bottom-Feeding Muckracker'
Robert Downey Jr. of Marvel Cinematic Universe fame is one of today's biggest box office draws. While fans of the franchise are holding out hope that Tony Stark will somehow re-emerge to continue in the superhero series, Downey is remaining mum on the topic for now.
Back in 2015 when promoting Avengers: Age of Utron, Downey decided to cut an interview short when a British journalist started bringing up topics the Iron Man star wanted to leave behind.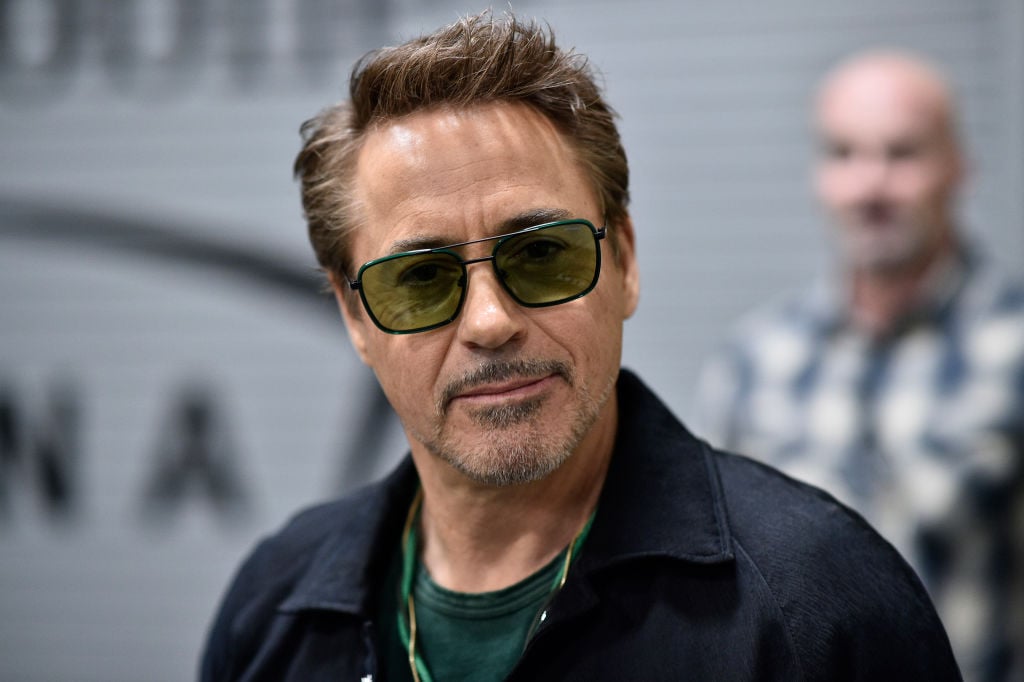 Robert Downey Jr.'s track record becomes subject of interview
Some were surprised by the selection of Downey for Iron Man due to his past issues with drug addiction, which prompted his incarceration in 1999 for violating probation. The actor had made some definitive comments in a 2008 interview with The New York Times regarding his stay in prison.
"I have a really interesting political point of view, and it's not always something I say too loud at dinner tables here, but you can't go from a $2,000-a-night suite at La Mirage to a penitentiary and really understand it and come out a liberal," Downey said in the interview. "I wouldn't wish that experience on anyone else, but it was very, very, very educational for me and has informed my proclivities and politics ever since."
The Marvel star had also spoken to Vanity Fair in 2014, where he commented that he may have inherited his drug addiction. British journalist Krishnan Guru-Murthy saw the material from these past two sit-downs as open game to discuss with Downey.
"I prepare for Hollywood actor interviews the same way as any other, by reading and watching what people have said before," Guru-Murthy wrote in The Guardian in 2015. "There were two things from past interviews that seemed interesting for a Channel 4 News audience: Downey had told the New York Times he couldn't go from a $2,000-a-night hotel suite to prison and come out a liberal, and he'd suggested to Vanity Fair that drug abuse had an inherited element. None of it should have come as a surprise."
'Iron Man' walks out
While the British reporter felt Downey shouldn't have been caught off guard by his personal questions, the actor clearly became uncomfortable when Guru-Murthy asked him about his comments in the 2008 NYT interview regarding his political stance. Downey made it obvious he wanted to move on.
"Are we promoting a movie?" Downey asked the television journalist during their 2015 interview to promote Avengers: Age of Ultron. When Guru-Murthy followed up by asking the actor about the "dark places" he's been through and his relationship with his father, Downey dropped the mic and walked out, saying things were getting "too Diane Sawyer."
Downey later spoke of the incident on Howard Stern's SiriusXM show. "I just wish I'd left sooner," he told Stern, according to the Hollywood Reporter. "I'm one of those guys where I'm always kind of assuming the social decorum is in play and that we're promoting a superhero movie, a lot of kids are going to see it. This has nothing to do with your creepy, dark agenda that I'm feeling like all of a sudden ashamed and obligated to accommodate your weirdo s***."
The Avengers star went on to share that in the future, he planned on bowing out earlier of any interview taking the same turn so it doesn't get physical.
"I'm a 50-year-old guy … and I'm completely unevolved when it comes to simple boundaries," Downey explained. "[I thought,] 'You know what? You're weirding me out. You're a bottom-feeding muckraker.' What I have to do in the future is I just have to give myself permission to say, 'That is more than likely a syphilitic parasite, and I need to distance myself from this clown. Otherwise, I'm probably going to put hands on somebody, and then there's a real story.' "
British journalist has his say
In a follow-up article for The Guardian, Guru-Murthy gave his side of the story, saying he gave Downey room to decline the questions.
"I nonetheless offered him two opportunities to say 'I'd rather not talk about this stuff,' " the journalist wrote in 2015 of the Downey interview. "He could have said he didn't want to talk about himself and I'd have tried another serious topic."
Guru-Murthy chalked the dust-up to reporters and celebrities having opposing goals when it comes to interviews. "Maybe, like a bad relationship, this just isn't working," he wrote. "We want different things out of it. I want something serious and illuminating, they just want publicity."
He added that the meetup started off on an odd foot when Downey's handlers emphasized the need for the room to be at a frigid temperature, and that Guru-Murthy needed to speed things up.
"When he [Downey] did arrive … the minders told me to get going with the interview," Guru-Murthy revealed in his article. "Perhaps the truth is that in that kind of bizarre atmosphere, where nobody is acting like a normal human being, warming him up was never going to be easy."
Regardless of the fallout, Downey didn't lose Guru Murthy's adoration, where the reported stated, "I remain a fan of Iron Man."