MCU Stars Chris Evans and Sebastian Stan Once Dated the Same Woman in the Same Year
The talent of the Marvel Cinematic Universe spends a lot of time together filming franchise hit after franchise hit. Among those who've repeatedly starred in these movies are Chris Evans and Sebastian Stan. But before audiences met super soldiers Steve and Bucky, the actors who played them shared something else in common: A love interest.
Chris Evans and Sebastian Stan star in the MCU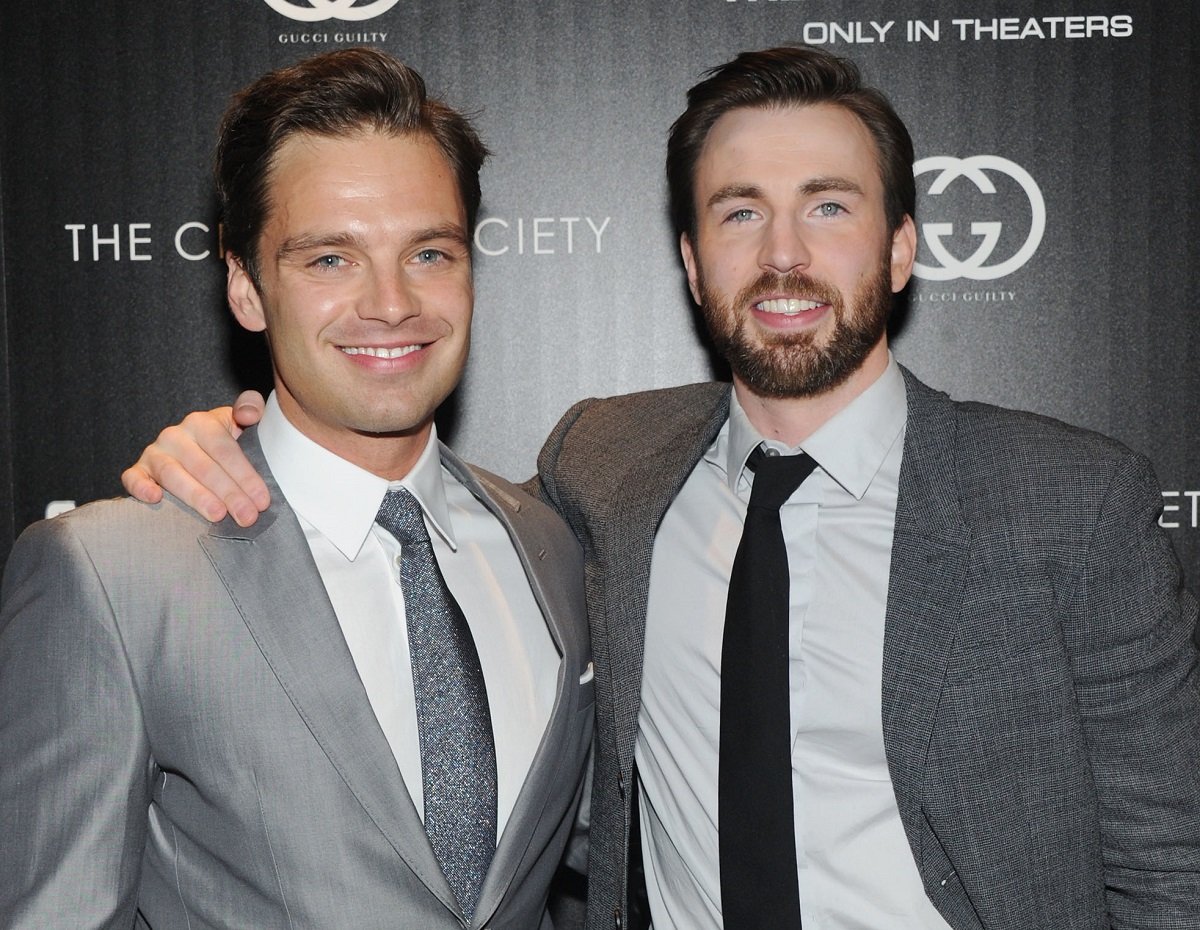 Evans and Stan both entered the MCU with Captain America: The First Avenger in 2011. They reprised their roles in both the movie's direct sequels, Captain America: The Winter Soldier and Captain America: Civil War. Additionally, both appeared in Avengers: Infinity War and Avengers: Endgame.
"I wish you guys could know Sebastian," Evans said of his co-star while doing press for The Winter Soldier. He deemed his pal "such a good guy," "so positive, and "the sweetest human being on the planet." Similarly, Stan praised Evans back, saying, "I love Chris. He's awesome. He's an incredibly generous actor" (via CBR).
Steve and Bucky are best friends
Evans and Stan's bond grew out of that of their characters. Steve and Bucky go from best friends in The First Avenger to adversaries in The Winter Soldier and back again. Their relationship resonated with viewers and, because of this, their "love story" became the foundation for Civil War. But Stan believes it's familial love.
"I think it's easy and generalizing it to say that they're lovers, when you're forgetting that one has a lot of guilt because he swore to be the protector of the other, the father figure or older brother so to speak, and then left him behind," he told Collider of his character. Stan added, "It's brotherhood to me."
Evans dated actor Dianna Agron in 2011
Throughout his career, Evans has been linked to several famous women. Early in his career, he went out with actors Jessica Biel and Christina Ricci. He dated his Gifted co-star Jenny Slate on and off for a couple of years. More recently, unsubstantiated rumors regarding him and Lily James circulated.
Back in February 2011, Evans attended the Montblanc Cocktail Party ahead of the Academy Awards. There he allegedly met Glee star, Dianna Agron. According to Us Weekly, the two hit it off. A couple of months later, dating rumors swirled around the two celebrities. But whatever connection they had apparently died off quickly.
Stan and Agron also dated that year
When she met Evans, Agron was newly single, after spending several months with her I Am Number Four co-star Alex Pettyfer. That relationship ended poorly in early 2011, allegedly partly due to his jealousy over her friendship with none other than Stan. In fact, Pettyfer was supposed to attend the party where Evans and Agron connected.
Following her brief tryst with Evans, Agron moved on — to Stan. Dating rumors began in June 2011, shortly before The First Avenger premiered. The pair split up in December but got back together in February 2012. After a few more weeks of dating, Stan and Agron broke up for good.