MCU: Why Horror Movie Directors Like Nia DaCosta Are Perfect for Directing Superhero Films
The amount of hard work and ingenuity that goes into making the Marvel Cinematic Universe happen is mind-boggling. So many people contribute to the conception and execution of each film.
The directors in the MCU are a talented bunch. There's been quite a push in recent years to improve that group's diversity, and Marvel has put its money where it's mouth is in that regard. They've added one talented director in Nia DaCosta. She'll be behind the camera for Captain Marvel 2. Here's why she's perfect for this particular cinematic universe.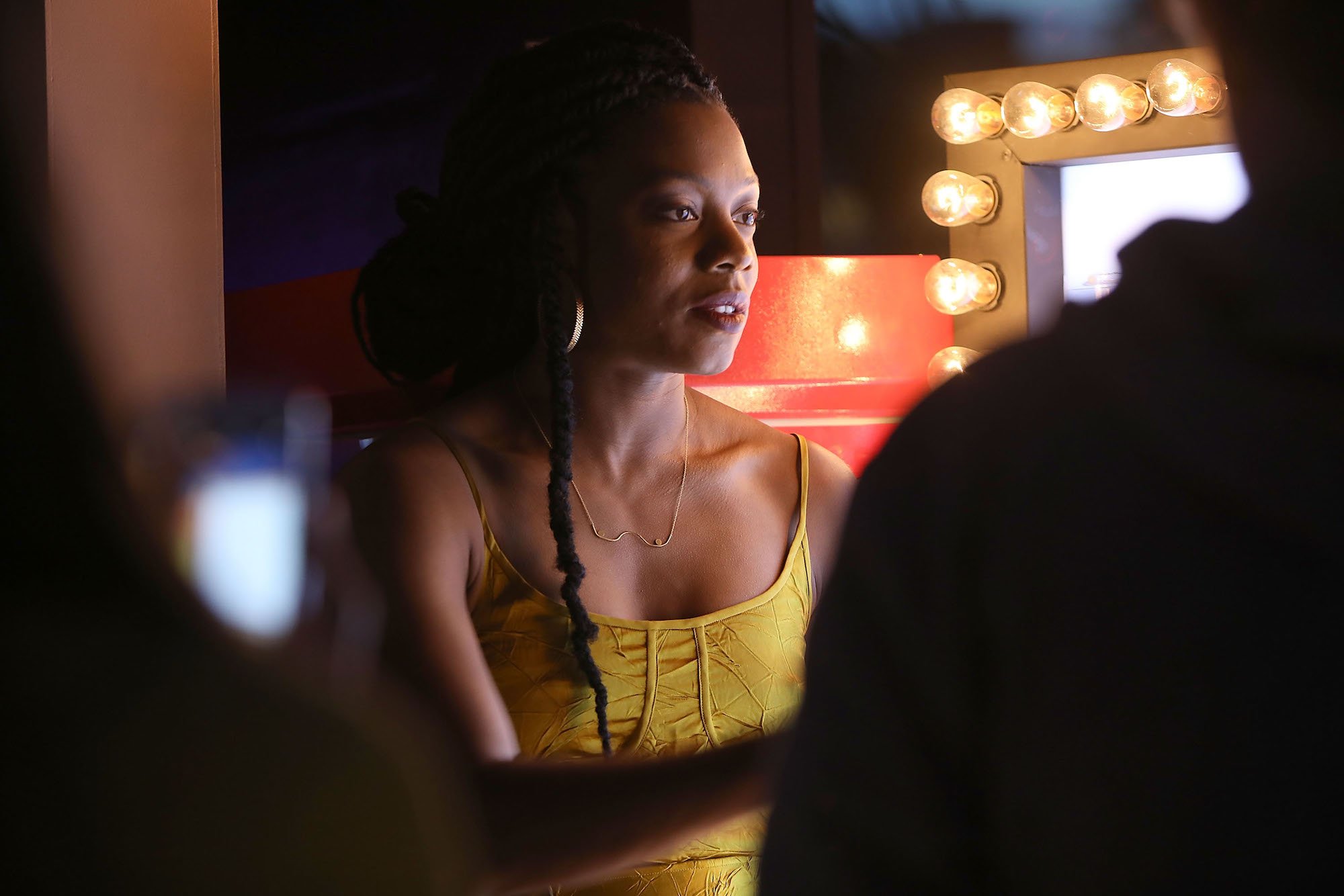 The MCU's talented directors
One of the most interesting aspects of the MCU is the sheer number of talented people it requires to pull it off. It's an interweaving web of stories, tying multiple film franchises together, each one with its own distinct style and flavor. That requires the talents of a lot of filmmakers with different sensibilities. For example, the team behind the Ant-Man series will need a different approach than the one behind Black Panther due to the nature of both characters. 
Here are some talented filmmakers who have already contributed to the MCU: 
Taika Waititi directed Thor: Ragnarok. He's also set to direct Thor: Love and Thunder.
Ryan Coogler directed Black Panther and will follow that up by directing Black Panther 2. 
Jon Favreau directed the first two Iron Man films, while legendary action comedy director Shane Black took over for Iron Man 3. 
James Gunn directed both Guardian of the Galaxy films. 
While the majority of MCU directors thus far have been visionary filmmakers, the studio took it upon themselves to get more women and people of color in the director's chair. There will be in the next phase of films. One of them is DaCosta. 
Nia DaCosta's body of work
At the beginning of August, Variety reported that DaCosta was tapped to helm the sequel to Captain Marvel. Anna Boden and Ryan Fleck directed the first Captain Marvel film. If you haven't heard of DaCosta or her work, you soon will. She directed the upcoming feature film Candyman, a reimagining of the classic horror film.
DaCosta is the first Black woman and fourth woman overall to direct a movie from Marvel Studios. DaCosta's breakthrough film was the 2019 indie movie Little Woods starring Tessa Thompson. It's a great opportunity for a talented director. Captain Marvel 2 is currently set for a summer 2022 release — how much that is affected by the coronavirus (COVID-19) pandemic remains to be seen, as Marvel has already pushed back several films due to the ongoing response. 
So why is it that DaCosta and her sensibilities are a perfect match for the MCU? 
Why Nia DaCosta is perfect for the MCU
A Reddit thread discussed the hiring of DaCosta and the posters there were in favor of it. One commenter noted that it likely meant her Candyman reboot was good. Studio executives have probably already seen a screening of it even though it hasn't been released for the public. 
One commenter went a step further and speculated that because of DaCosta's success in the horror genre, it will make her a good fit for the MCU because: 
"There's a good history of horror film directors making the jump to superheroes. I think it's because A) horror movies prepare people to work within a budget despite the fact they are making a movie about extraordinary things and B) horror movies are essentially superhero movies without the superhero. They are supervillain movies, essentially." 
This theory checks out. James Gunn started in horror and eventually led one of the MCU's top franchises. It remains to be seen whether DaCosta will make Captain Marvel 2 a hit, but based on her track record, it's a pretty good bet.