'Mean Girls' Actor Jonathan Bennett Speaks on Famous Movie Moment: 'No One Else On The Planet Will Ever Understand'
Actor and model Jonathan Bennett is best known for playing a key role in Mean Girls, the wildly popular 2004 film starring Lindsay Lohan, Rachel McAdams, Amanda Seyfried, and Tina Fey.
On Oct. 3, Bennett took to social media to describe what the date meant to him after being a part of the iconic film. Here's what he had to say.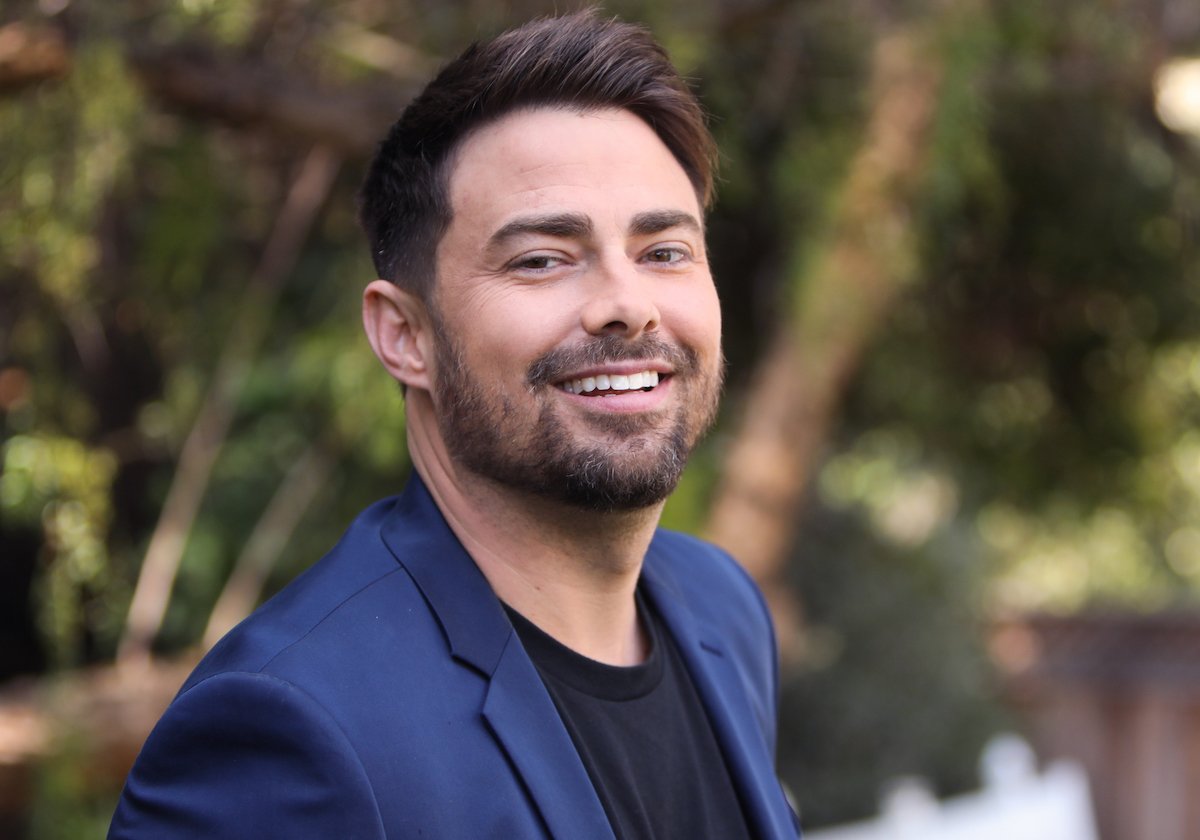 Jonathan Bennett starred in 'Mean Girls'
Although the 40-year-old model and actor had been in the entertainment industry for years before landing the part in Mean Girls, the 2004 film took his career to new heights. 
In the film, Bennett played Aaron Samuels, the popular jock Lindsay Lohan's and Rachel McAdams' characters both pursue romantically.
According to Grazia, James Franco was considered for the role before it ultimately went to Bennett. Although it would have been interesting to see how Franco might have portrayed the likable character differently, it's hard to imagine anyone besides Jonathan Bennett in the iconic role.
October 3rd is a very special day to 'Mean Girls' fans
Since its release in 2004, Mean Girls has developed a cult-like fandom. Countless memes and videos have been generated based on quotable moments of the film.
One of the most sensationalized scenes from the movie is when Lindsay Lohan's character, Cady Heron, describes her progress in winning over Bennett's Aaron Samuels.
Over a scene in a high school where Cady Heron sits behind Aaron Samuels, Lohan narrates, "On October 3rd, he asked me what day it was." In the classroom, Lohan answers, "It's October 3rd."
It's hard to say why this moment, in particular, grabbed the attention of viewers, but it has been quoted and parodied so often that October 3rd is now known on social media and to film fanatics around the world as "Mean Girls Day."
On Oct. 3, 2021, Jonathan Bennett took to social media to explain what the important date meant to him. 
In his Instagram Stories, Bennett first posted a video of himself on an airplane, wearing a face mask and looking exhausted. He captioned it, "Final day of filming. Wrapped CH2. Went straight to airport. Have been up for 30 hours now."
The next Story was a photo of himself with his mask off, rating his chin in his hand and looking pensive. He captioned it, "And as I sat there on October 3rd, I realized no one else on the planet will ever understand how weird it is to be me today… Also realized I don't know how to spell WEIRD. That's weird. Probably cuz haven't slept since two nights ago."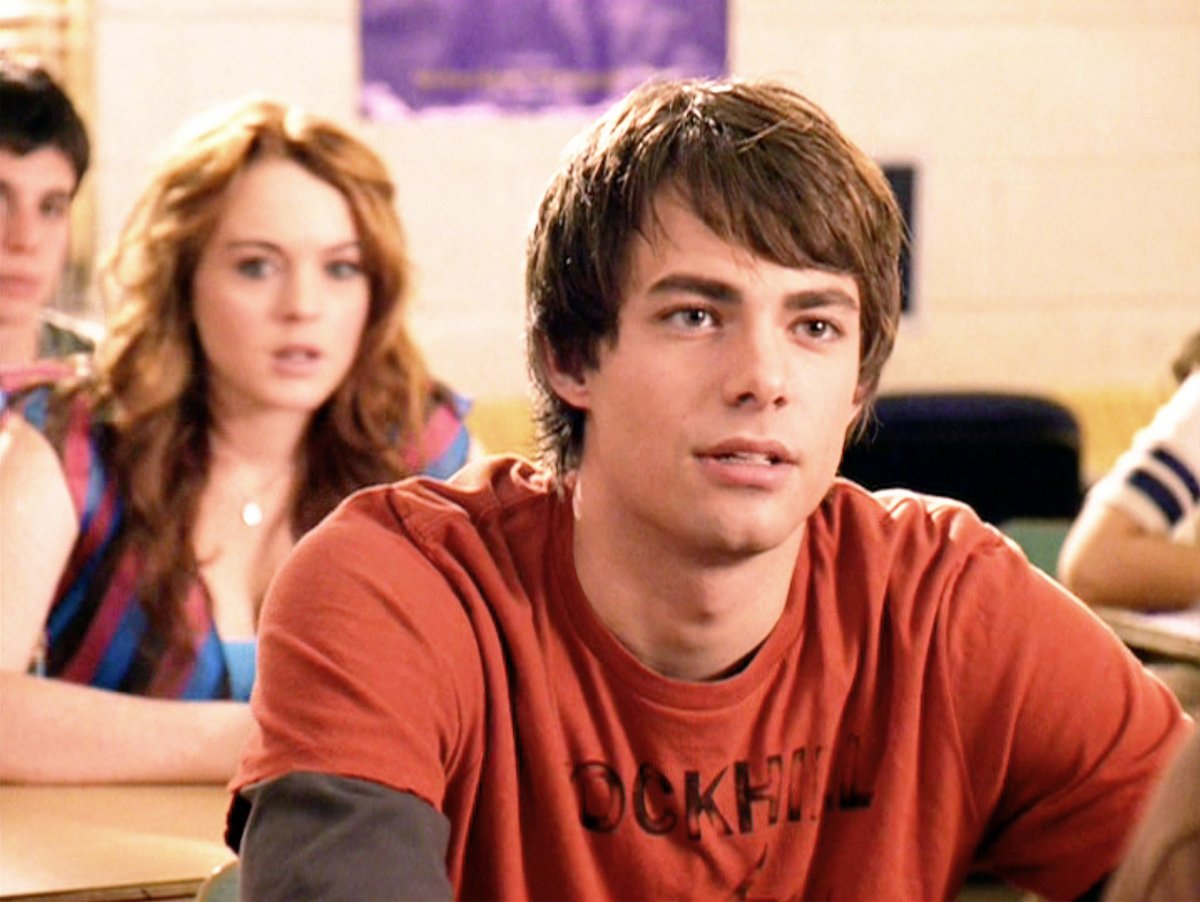 RELATED: 'Mean Girls': Lindsay Lohan Didn't Understand What 'It's October 3rd' Meant After the Movie
Jonathan Bennet has been busy since playing the role of Aaron Samuels
Although Aaron Samuels is probably Bennett's most notable role, the model and actor has kept busy since filming the 2004 comedy. 
After Mean Girls, he starred in the movie Cheaper by the Dozen 2 and the romantic comedy Lovewrecked. In 2007, Bennett appeared in the direct-to-video prequel TV series The Dukes of Hazzard: The Beginning, in which he played Bo Duke. In 2009, he starred as the title character in Van Wilder: Freshman Year and appeared as Nick in the Hallmark movie Elevator Girl. Bennett also starred as Brandon in the 2020 Hallmark movie The Christmas House.
In 2014, Bennett was one of the celebrities competing on the 19th season of Dancing with the Stars. From 2015 to 2017, Bennett hosted the Food Network cooking competition show Cake Wars.
Bennett released a pop culture cookbook with Nikki Martin titled The Burn CookBook in 2014.
The actor was a houseguest on the second season of the reality competition show Celebrity Big Brother. Dina Lohan, the mother of Bennett's Mean Girls co-star, competed in the same season.
In his Oct. 3 Instagram Stories, Bennett was referring to filming The Christmas House 2. No premiere date is set for the Hallmark sequel, but hopefully, it will be ready in time for the 2021 holiday season.