'Mean Girls': The Book That Inspired Tina Fey's First-Ever Screenplay
Many movies began as books. When filmmakers look for source material, novels are some of the best places to find developed plots and characters. So it's no surprise Tina Fey used a book as her starting place when she wrote her first screenplay — for the 2004 film Mean Girls.
But in Fey's case, the book wasn't a novel. She had to do plenty of the creative legwork to turn the original material into a plot that would translate onscreen (and later the stage). Here's what we know about the book that sparked this popular teen comedy.
'Mean Girls' has a lasting legacy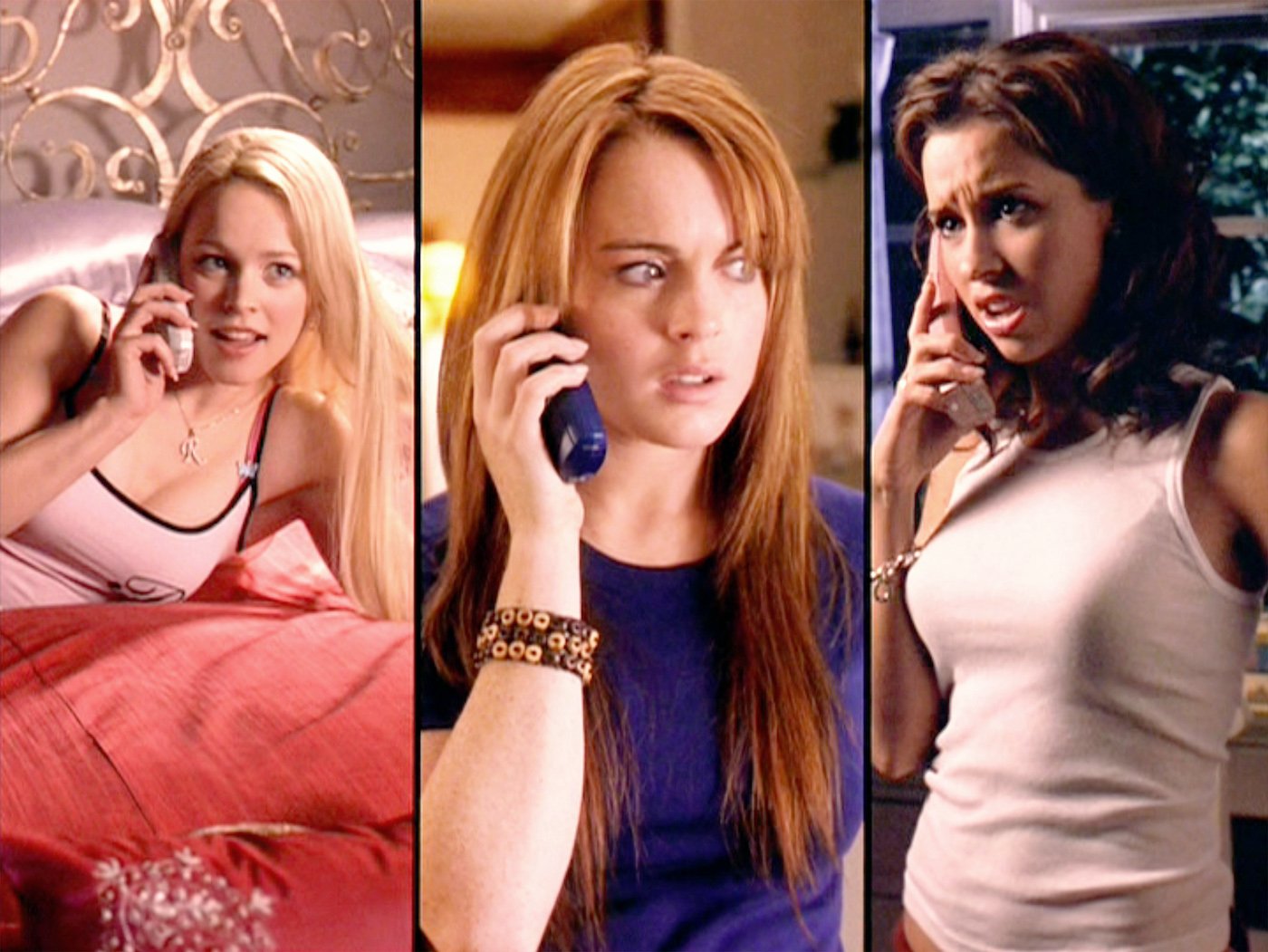 It's hard to believe Mean Girls is now almost 20 years old. That's because this dark comedy remains a popular reference on social media and among young fans. And many of the film's stars have gone on to successful careers.
Rachel McAdams, who played the formidable antagonist Regina George, has wowed in Sherlock Holmes and Doctor Strange. Fellow Plastics member Amanda Seyfried starred in Mamma Mia! and Les Misérables.
And though Lindsay Lohan — who played the lead, Cady — saw her career take a considerable hit after the film's release, the movie remains a bright spot in her oeuvre.
The film also launched Tina Fey's success as a writer. Before penning the screenplay, Fey had written for Saturday Night Live.
But after the success of Mean Girls, her writing career really took off. She went on to create and write for 30 Rock, The Unbreakable Kimmy Schmidt, and Mr. Mayor.
This self-help book inspired 'Mean Girls'
Fey found the inspiration for her screenplay in Rosalind Wiseman's book Queen Bees and Wannabes: Helping Your Daughter Survive Cliques, Gossip, Boyfriends & Other Realities of Adolescence.
The tome wasn't a piece of fiction ready for the screen, Mental Floss reports. Instead, Wiseman's work is a self-help book distilling her experiences as a high school workshop leader into advice for parents of teen girls.
In the book, Wiseman warns parents not to overlook the social importance of seemingly small moments, like not getting invited to a birthday party.
"But these aren't trivial issues," she advises, "they lay the groundwork for girls faking their feelings, pretending to be someone they're not, pleasing others at their own expense, or otherwise sacrificing self-esteem and authenticity."
Something funny happened when Tina Fey's young daughter watched the film
So, did Fey capture any of the lessons Wiseman imparts in her self-help book? Well, if Fey's daughter is any indication, maybe not.
Speaking with Seth Meyers, Fey recalled her then-5-year-old watching rehearsals for the stage version of Mean Girls and taking away "all the wrong lessons." Fey recalled her daughter leaving the set and insisting they play Mean Girls. "I'm Regina. I yell at you," the girl said.
Fey and Meyers laughed about how the positive message had gone right over her daughter's head, leaving Fey with an awestruck impression of what it means to be a "sassy teenager."
That aside, the film successfully shows the toxicity of clique-like behavior, and Fey's comedic script has continued to showcase those lessons for generations of teens over the past two decades. The film's enduring message (October 3 was even deemed "Mean Girls Day") suggests Mean Girls will remain popular for years to come.
RELATED: The 'Mean Girls' Ending Was Supposed to Be Much Darker