'Mean Girls' Deleted Scene Shows Regina George's Ideal Weight
There are a lot of 'Mean Girls' deleted scenes on the internet. Learn about a few of them, including one about Regina George's weight.
There are just some movies that, no matter how old they are, continue to resonate with fans years later. Despite how long it's been since Mean Girls premiered, countless fans still think of Rachel McAdams as Regina George, the girl everyone loved to despise. Looking through some deleted scenes from the iconic movie, fans can learn a little more about the character.
1 'Mean Girls' deleted scene involved Cady tricking Regina with a scale
Fans can find a few fun deleted scenes from Mean Girls on YouTube. In one, Lindsay Lohan's Cady Heron, played by Lindsay Lohan, rigs Regina's scale in the bathroom. At Damien's suggestion, she employs a trick using thread to make it so it always displays the same weight, no matter the actual weight of whatever is on it.
When Cady lets all the girls in the bathroom, Regina heads over to the scale — as Janice pointed out, she's obsessed with her weight. "112, excellent!" Regina exclaims. This shows how Cady and her friends get away with giving her nemesis Kalteen bars which cause her to gain weight — if she always thinks the number on the scale is correct, she won't question it.
Some of the other 'Mean Girls' deleted scenes
Vudu shares several other deleted scenes from the Mean Girls DVD. In one, Regina George is bedridden following getting hit by a bus. However, she's happy — her classmates wait at her bedside, paying her all kinds of attention. And, as her mom (played by Amy Poehler) points out, she's lost weight. In fact, the doctors have a solution — Kalteen bars. Regina screams at the suggestion. 
A third deleted scene (above) sees Cady and Regina get some closure. They run into each other in the bathroom at the school dance. Cady apologizes for everything (specifically the bus incident), and Regina forgives her. She explains that she didn't want Aaron and Cady to get together not because she liked Aaron but because she didn't want Cady to have something of hers. 
What Rachel McAdams said about the role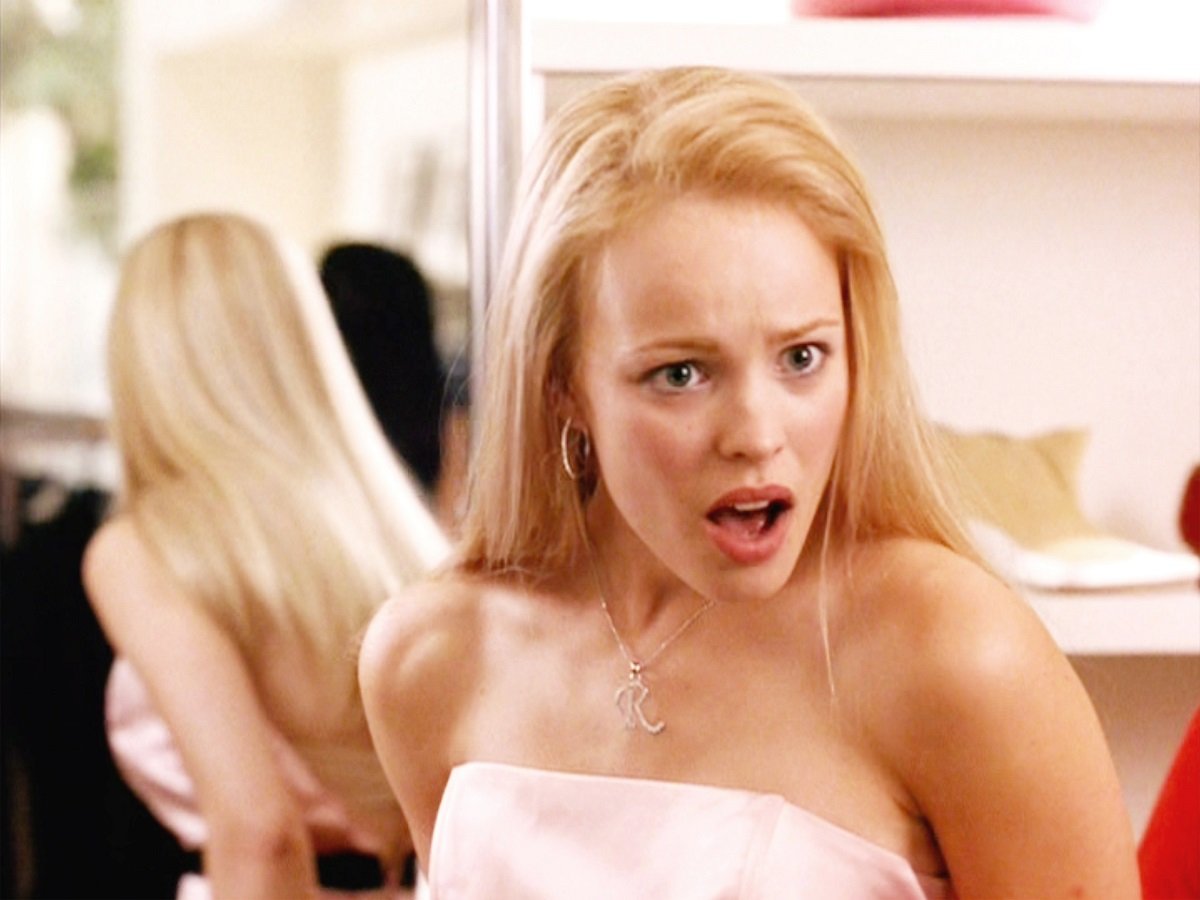 Talking to Rachel McAdams now, she has more than a handful of iconic roles throughout her Hollywood career. But during a New York Times interview in 2018, she admitted to still feeling somewhat "haunted" by her 2004 portrayal of Regina George. Everyone knows her from Mean Girls, not just because she did a legendary job portraying teenage antics, high-heeled miniskirts, and snarky responses. 
However, McAdams still considers the film more of a blessing than a career curse. She credits Tina Fey, who wrote the screenplay, and Mark Waters, the director. And while there are no official announcements about bringing Mean Girls back to the screen, McAdams would be wholeheartedly on board. 
In fact, she even thought about where the character might be today. McAdams told E! News that if she were to imagine an older version of Regina George, she'd probably have "a few babies" who would be "plotting your demise" from inside the womb.