'Mean Girls': Tina Fey Had a Specific, Empowering Reason for Playing a Math Teacher
It's been nearly two decades since the popular movie Mean Girls first graced our screens. Starring Lindsay Lohan, Rachel McAdams, Tina Fey, and Amy Poehler, among others, the film has gone on to become a cult classic, even garnering its own holiday of Oct. 3. However, there is much more to this film than just its great one-liners and strong cast. In fact, Tina Fey had a specific — and empowering — reason for playing a math teacher on Mean Girls.
Fey wrote the screenplay, which was based on a self-help book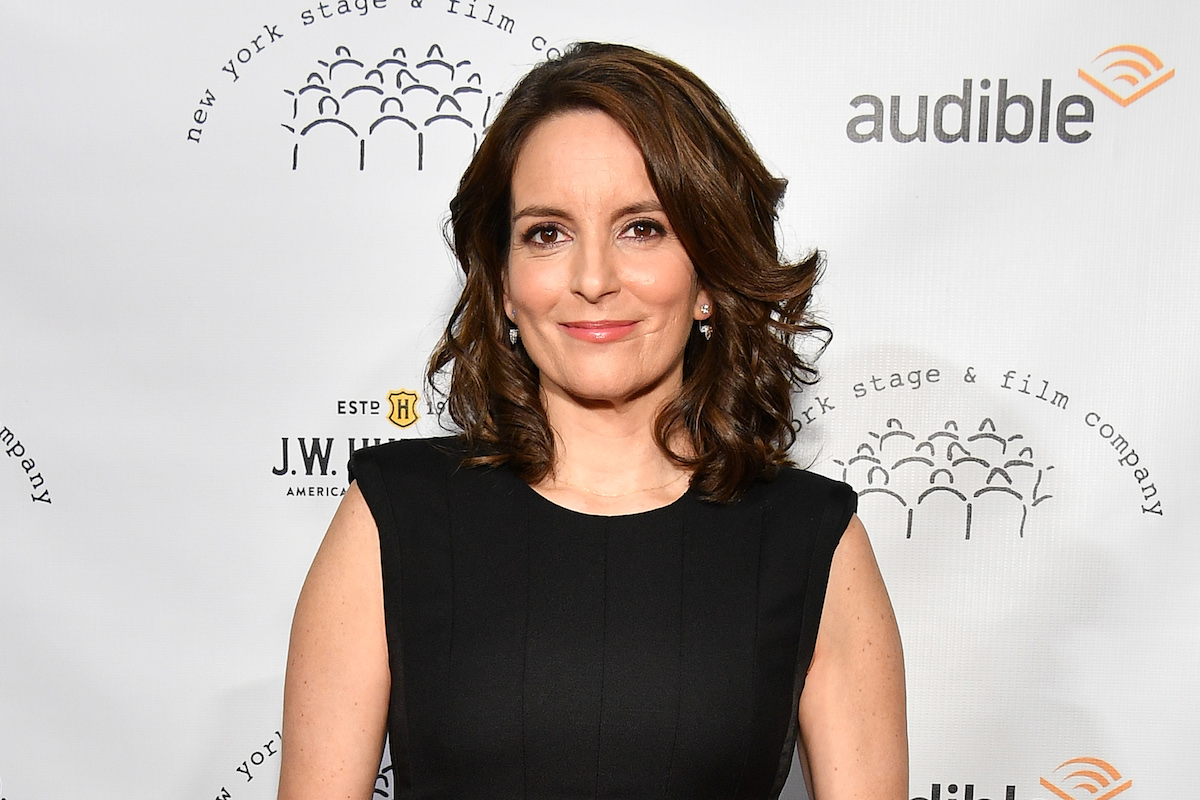 Fey based the screenplay (her first!) for Mean Girls on the book Queen Bees & Wannabes: Helping Your Daughter Survive Cliques, Gossip, Boyfriends & Other Realities of Adolescence by Rosalind Wiseman. The movie follows Cady Heron, a high school student navigating the trials and tribulations of teenage life while trying to fit in with the top clique at her school, the Plastics. However, it was also a labor of love, in that Fey felt connected to it from her personal experience.
"Some of the material in Mean Girls was about this period in my life when I felt like I was an outsider," Fey told her hometown fans. "The stuff that was pent-up in me as a teenage girl is all in the show."
Wiseman has noted that she feels like Tina got it right, especially relative to their shared goals of "trying to carve out space of how to give women [a] voice in public."
When recently discussing the story, Fey shared the message she wanted women and young girls to take away. "You need to be fearless, not be afraid to be yourself, and also the core of the story is to not lift yourself up by tearing someone else down," she explained. However, that wasn't the only important lesson she wanted to instill in viewers.
Why did Tina Fey make herself a math teacher in 'Mean Girls'?
Fey decided that she would play a math teacher for her role in order to counteract cultural narratives about women's capabilities. She admits that during filming, she struggled with the lines that she had to recite. In order to ensure she got it right, she took the lesson plans of her friend's boyfriend, who was a calculus teacher in the Bronx.
She wasn't the only one who got to overcome stereotypes in the filming process. Actor Daniel Franzese, who plays Damian, was "TERRIFIED to play this part." However, he went on to say that the character was refreshing, a "natural and true representation of a gay teenager — a character we laughed with instead of at." He would be approached by people on the streets for years, thanking him for being a role model. From multiple standpoints, these details have made Mean Girls well-loved for years.
Years later, 'Mean Girls' still stands out as a cultural sensation
As if the film's success weren't enough, Fey went on to see Mean Girls reach Broadway as a successful musical. When it came to this transformation, Fey noted, "We knew we'd have young women who had seen the movie that would have certain expectations, but we also wanted to make sure that the show is genuinely good for people who have never seen the movie. And I think we've done that."
They must have figured out the secret formula, as the musical version of Mean Girls is now headed back to the big screen as its own film. Fey noted that they are still early in the process, as they actively search for a director.
There is no doubt that Mean Girls has secured itself a place in the history books of Hollywood. And thanks to Tina Fey, it's not hard to see why. Mean Girls is available for streaming purchase or rental on a variety of platforms, such as iTunes, Vudu, and Netflix.
RELATED: 'Mean Girls': This Iconic Line Was Totally Improvised