'Mean Girls': Why Tina Fey Named Lindsay Lohan's Character Cady
A big part of the enduring qualities of 'Mean Girls' comes from Tina Fey's influence. The comedian adapted the screenplay from the book 'Queen Bees and Wannabes.' She also made an important choice about her lead character's name. So, how did she land on 'Cady'?
Mean Girls is one of those movies with a surprising reach and impressive staying power. Though star Lindsay Lohan saw her career spiral shortly after the hit film debuted, Mean Girls arrived in a small window of her efforts to move into more mature roles from her child star days that was actually working. 
The movie, released in 2004, is approaching 20 years old but still captures the attention and admiration of fans who weren't even born when it came out. A big part of the film's enduring qualities comes from Tina Fey's influence. The comedian adapted the screenplay from the book Queen Bees and Wannabes. She also made an important choice about her lead character's name. So, how did she land on 'Cady'? 
Tina Fey adapted the screenplay for 'Mean Girls' and played a major role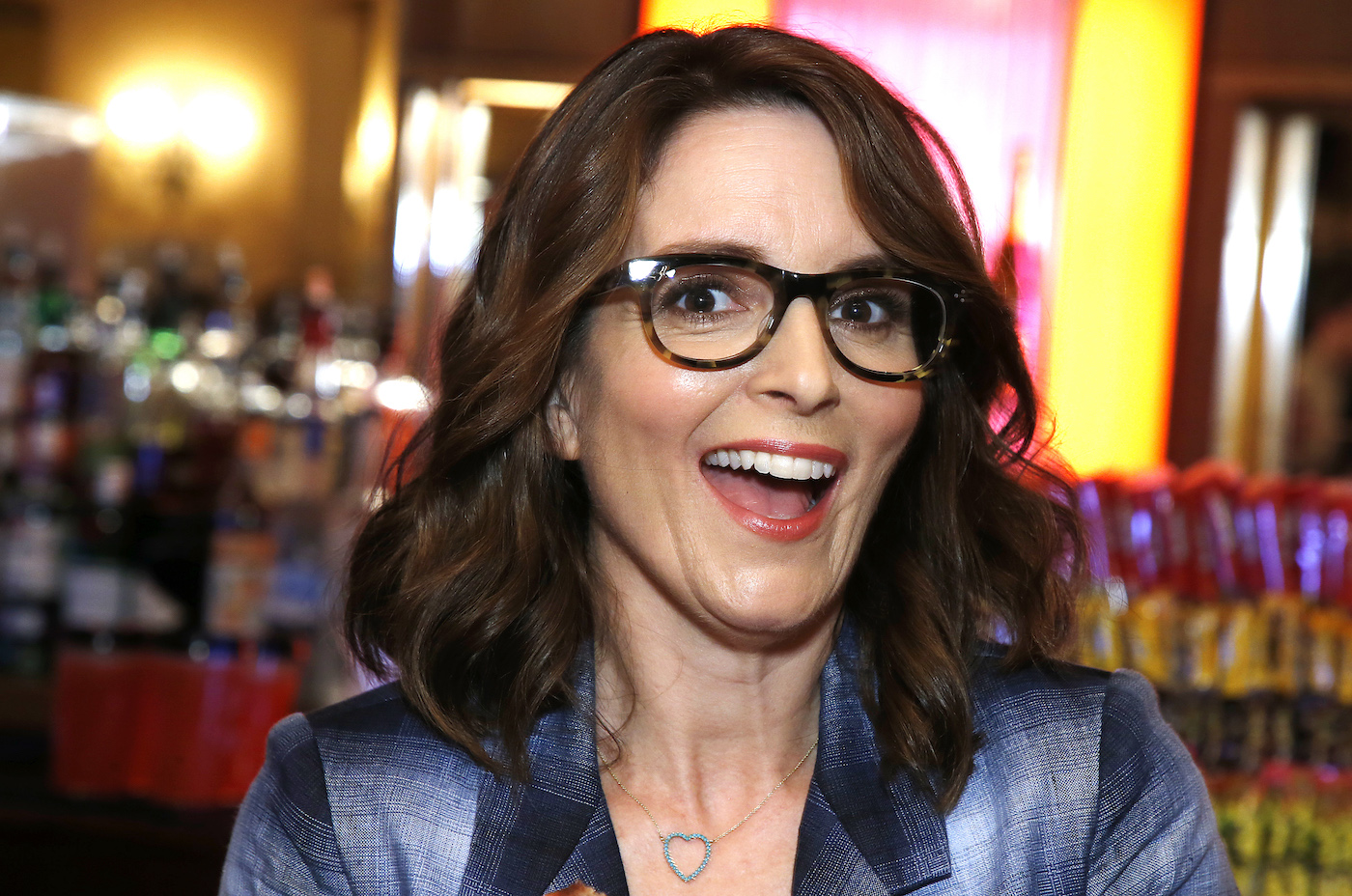 Most people who saw Mean Girls remember Tina Fey's portrayal of Ms. Norbury, the calculus teacher who sees the potential in newcomer Cady even as she's spiraling into a chasm of peer turmoil. Cady, who was homeschooled in Africa before attending North Shore High School, is the film's main protagonist, and it's her downfall into the Plastics clique that catalyzes the rest of the film's story.
As she pretends to befriend Queen Bee Regina (played by Rachel McAdams), she's actually sabotaging Regina's efforts to maintain her reign over the school. Eventually, Cady realizes she's becoming exactly what she hates about Regina, but not before her cruel words about Ms. Norbury are plastered around the whole school when Regina makes copies of the infamous Burn Book. 
In addition to playing this key role in the film, Fey also brought the drama to the big screen by adapting the original book into a screenplay. There, she put her signature comedic flair into Mean Girls, helping it cross the line into a dark comedy, making it infinitely quotable. 
Why did Tina Fey name the protagonist 'Cady'?
The source material for Mean Girls was not a novel. Instead, it was a self-help book by Rosalind Wiseman designed to help parents of teen girls navigate the social pressures of high school.
Though Fey was deeply inspired by the descriptions of the cliques and social networks at play in Wiseman's book — elements Wiseman had witnessed firsthand while giving workshops in real high schools — the source material didn't include individual characters the way the film did. 
That meant Fey had plenty of creative freedom to bring the action to life. Along the way, she also had to pick a name for her lead.
According to Mental Floss, this gave Fey the perfect opportunity to pay homage to her old college roommate, Cady Garey. The pair once shared an apartment while Fey attended the University of Virginia.
"We really didn't have any furniture," Gary told the University of Virginia Magazine, "just mattresses on the floor and a bean bag in the living room."
Fey went on to do more writing work 
In addition to her successful acting career, Tina Fey has made a name for herself as a comedic writer. Even before Mean Girls, she had written for Saturday Night Live. But after the success of her screenplay for Mean Girls, Fey's writing work became even more impressive. 
She wrote many episodes for 30 Rock, where she was both the creator and star of the series that ran from 2006 to 2013. She jumped from there to creating and writing for The Unbreakable Kimmy Schmidt.
Her latest project sees her serving as creator and writer for Mr. Mayor, a comedy starring Ted Danson as a wealthy businessman who becomes mayor of Los Angeles.