What's the Meaning Behind Billie Eilish's Song 'Oxytocin'?
Billie Eilish's second album release had fans obsessed with another round of hit songs. Happier Than Ever has prompted favorable reactions among her fans, as the singer mixes dark themes with hope and love in this rollercoaster album. One question on plenty of listeners' minds is: What does Billie Eilish's song "Oxytocin" mean? Keep reading to learn more about the track and about fans' reactions.
Billie Eilish's new album 'Happier Than Ever' was released in July 2021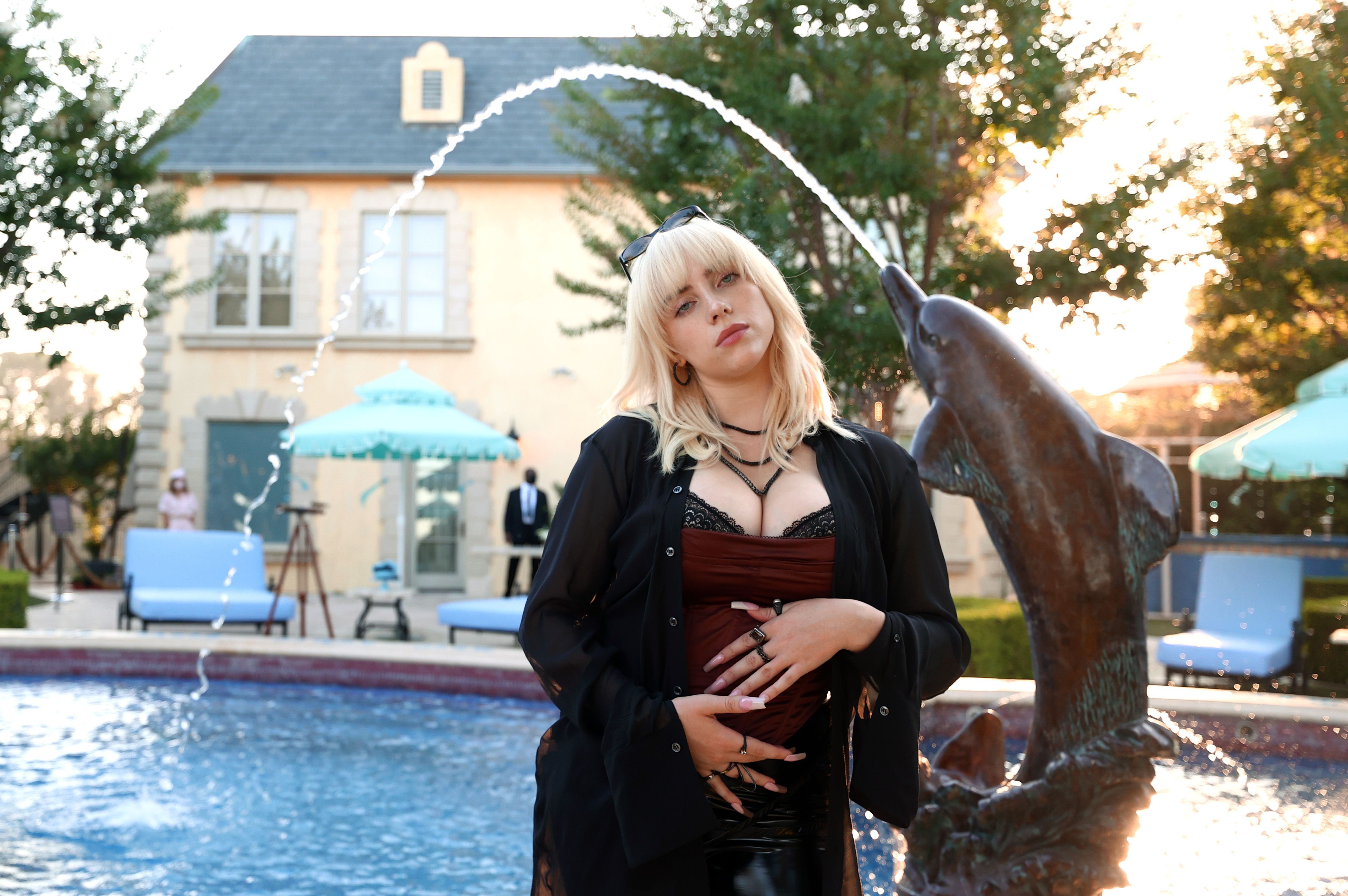 Happier Than Ever was released at the end of July 2021 and is already heating up the charts. With songs like "Getting Older," "Therefore I Am," and "Oxytocin," it's no wonder fans think this album is filled with no-skip songs. This album walks the razor-thin line between the delicate and sensuous and the vulnerability of someone who has been deeply hurt.
Eilish stated that she chose to write the songs that reflected her childhood and trauma because no one really knows her that well. Her song "Getting Older" actually helped her hash out her feelings of abuse that took place in her childhood. However, it's still unclear who the lyrics of "Oxytocin" are referring to.
What is Billie Eilish's 'Oxytocin' about?
The song "Oxytocin" refers to the hormone of the same name. Oxytocin is considered the love or happy hormone, as it's released when someone is in love, has sex, or gives birth to a child. All these situations make a person happy and feel loved and closer to others. However, the lyrics suggest a secret love affair that she does not want to become public knowledge.
Some lyrics even suggest that the attraction and affair isn't the kind of love most will desire. The song even tries to tell the lover to run away before they get hurt by the things she desires to do to them. While that could be sensual to some, others could find it frightening. Either way, the result of the encounter is what is desired, the release of the hormone oxytocin.
Although there have been mixed reactions, most fans love the new album
According to Pop Buzz, fans are obsessed with the 16-track album and with one song in particular: "Oxytocin." Eilish has said her goodbyes to the era of her first album and bared her heart for her fans in her second and best, Happier Than Ever. Fans are calling Eilish's voice angelic, and her songs heartbreaking, seductive, and steamy. Reactions have varied from shocked, to tearful and happy.
Even though there are some who think the new album of Eilish is not as great as her first, there are those who are crying and listening to the songs with reverence and love. Still, many of her fans believe the album will take her back to the Grammy's stage to accept even more wins.
What's next for Eilish?
On the heels of the release of her second album, Eilish hasn't stated any plans for future songs just yet. In an interview with Rolling Stone, she explained she's just a normal girl trying to grow up in the limelight. While she occasionally stays with her parents, Eilish and her brother have both moved out and are trying to navigate adulthood before creating the next smash hit.
RELATED: Billie Eilish Has a Specific Way She Wants Fans to Listen to Her 'Happier Than Ever' Album