Meat Loaf Songwriter Jim Steinman Also Wrote Epic Songs for These Other Artists
The Connecticut state medical examiner confirmed the death of Jim Steinman on Monday, April 19 after a late-night call to his home. Steinman was best known for writing songs for Meat Loaf, as the singer was his longest and most prolific collaboration in the music industry. Steinman had a large footprint in music and wrote …
The Connecticut state medical examiner confirmed the death of Jim Steinman on Monday, April 19 after a late-night call to his home. Steinman was best known for writing songs for Meat Loaf, as the singer was his longest and most prolific collaboration in the music industry. Steinman had a large footprint in music and wrote hit songs for other legendary artists, too. When you hear which songs were from Steinman, you'll surely recognize the same epic bombast from "I'd Do Anything For Love" and "Paradise By the Dashboard Light."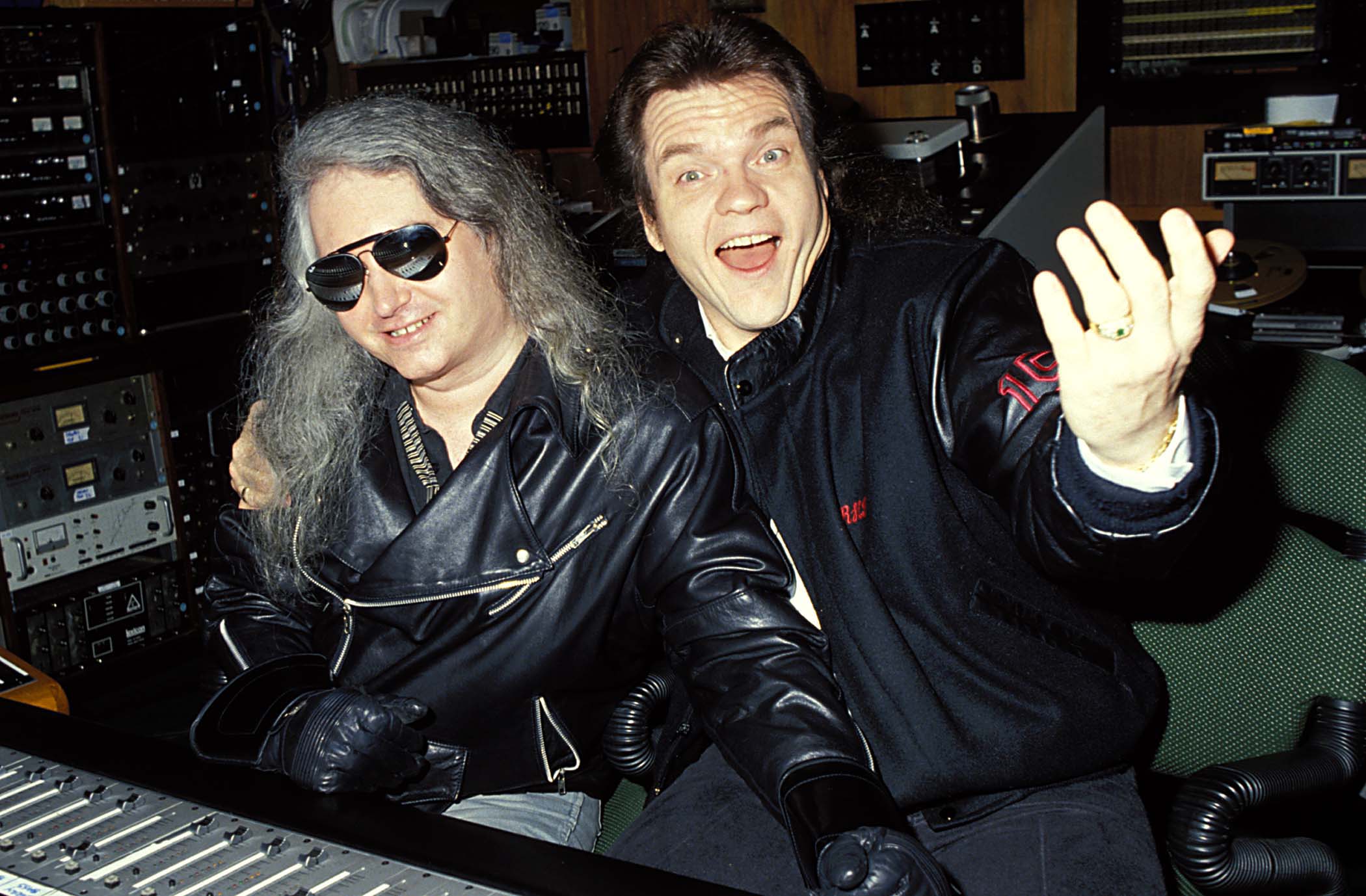 After Meat Loaf, Jim Steinman wrote Bonnie Tyler's biggest hits
Besides Meat Loaf, Steinman's most frequent collaborator was Bonnie Tyler. After writing the songs for Meat Loaf's Bat Out of Hell and Dead Ringer albums, Steinman produced Tyler's 1983 album Faster Than the Speed of Night and wrote the songs "Total Eclipse of the Heart" and the title track. 
Steinman's "Holding Out for a Hero," also featured in the movie Footloose, appeared on Tyler's 1986 album Secret Dreams and Forbidden Fire. "Hero" and "Eclipse" became Tyler's chart toppers, and the music to "Eclipse" actually comes from Steinman's score to the 1980 movie A Small Circle of Friends.
If you want to hear Tyler sing more Steinman, you can also check out "Ravishing," "Loving You's a Dirty Job but Somebody's Gotta Do It" and "Rebel Without a Clue." They all capture Steinman's turn of phrases and layered musical compositions.
Jim Steinman wrote an important song for Celine Dion
The 1993 album Bat Out of Hell II: Back Into Hell was a huge comeback for both Meat Loaf and Steinman. It had three big hits — "I'd Do Anything For Love (But I Won't Do That)," "Objects In the Rear View Mirror May Appear Closer Than They Are" and "Rock n' Roll Dreams Come Through" — but every song is a classic. "Out of the Frying Pan (And Into the Fire)" particularly captures Steinman's ability to make art out of a banal expression.
Steinman couldn't write fast enough to complete Meat Loaf's 1995 album Welcome to the Neighborhood. Meat Loaf covers Steinman's "Left In the Dark" and "Original Sin" among songs by other writers. However, Steinman did write a song for Celine Dion's 1996 album Falling Into You. "It's All Coming Back To Me Now" became a hit for Dion.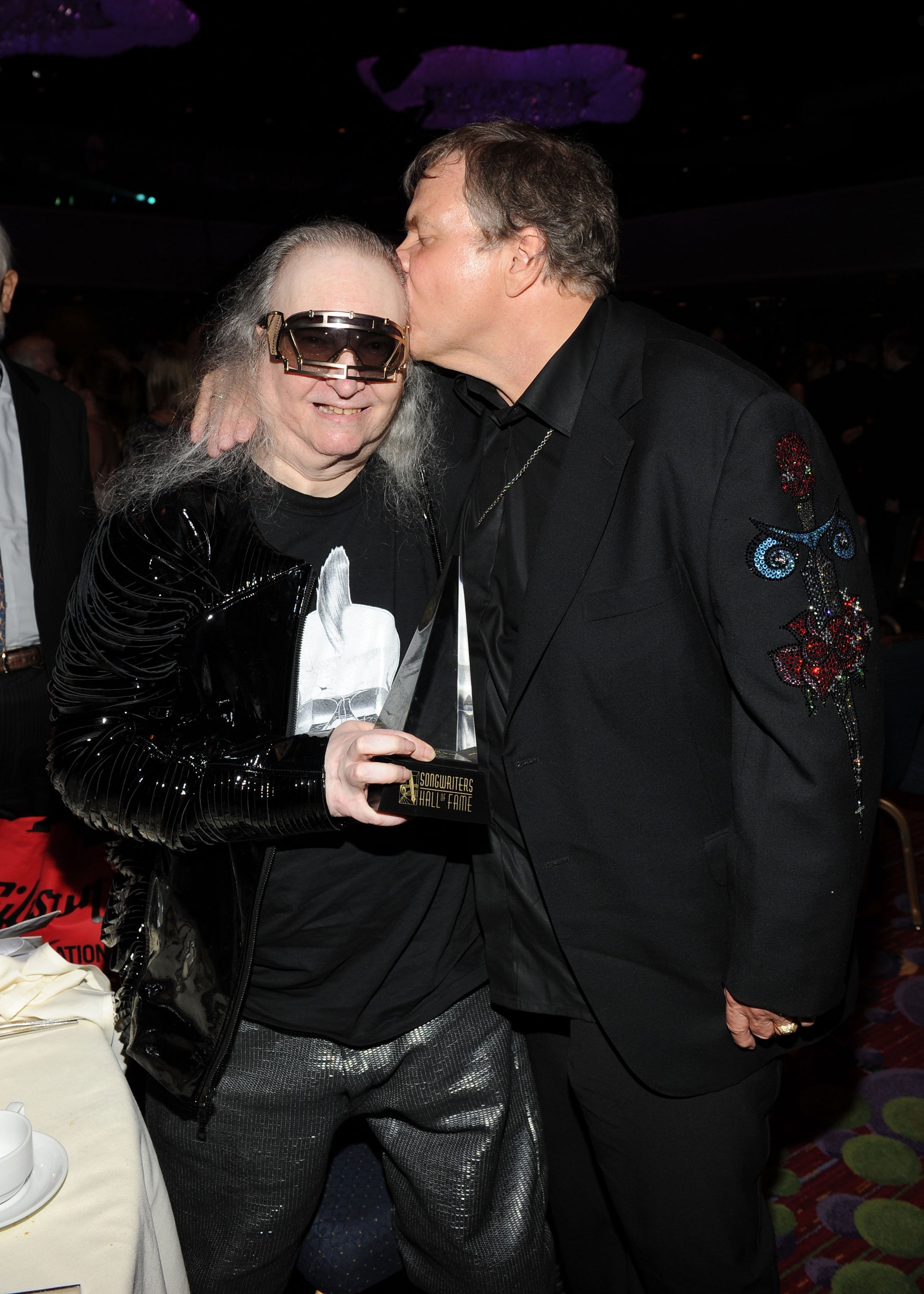 Meat Loaf wanted to sing "It's All Coming Back to Me Now," but Steinman decided it was a song for a woman. Nevertheless, Meat Loaf recorded it on his 2006 album Bat Out of Hell III: The Monster Is Loose. All due respect to Meat Loaf, he gives it his all, but Steinman was right. Plus, 10 years later, there's no topping Dion's version. 
Air Supply, Barbra Streisand, Barry Manilow and more
Air Supply recorded Steinman's song "Making Love Out of Nothing At All." The melody for that song also appears in the Small Circle of Friends score. Barry Manilow recorded a cover of "Read 'Em And Weep," which Meat Loaf sang on Dead Ringer, for his 1983 Greatest Hits, Vol. II. Just like Steinman turned "Two Out of Three Ain't Bad," he turned the expression "Read 'Em and Weep" into a love song.
Barbra Streisand put a version of "Left In the Dark" on her 1984 album Emotion. "Left In the Dark" appeared on Steinman's 1981 solo album Bad For Good. Meat Loaf would later cover it on Welcome to the Neighborhood. Whoever sings it plays the role of a lover questioning his or her cheating partner.
The Everly Brothers released a demo of "A Kiss Is a Terrible Thing to Waste" on their Mercury Studio Recordings. Meat Loaf fans will definitely recognize the riff from "Out of the Frying Pan" in that demo.