Singer Meat Loaf 'Starstruck' Upon Meeting Elvis Presley During 'Rocky Horror' Musical
Singer Meat Loaf was stars truck upon meeting Elvis Presley during the London stage production of the rocky horror picture show musical.
Late singer and songwriter Meat Loaf was reportedly "starstruck" upon meeting Elvis Presley during a performance of the musical The Rocky Horror Picture Show. Before the debut of his multimillion-selling album Bat out of Hell, Marvin Lee Aday, otherwise known as Meat Loaf, was an actor in the stage production, written by Richard O'Brien, of the musical ahead of the now-iconic feature film. Meat Loaf couldn't believe his luck that the King of Rock and Roll came to see the show, which was an instant hit during its run in London's West End at the Comedy Theatre.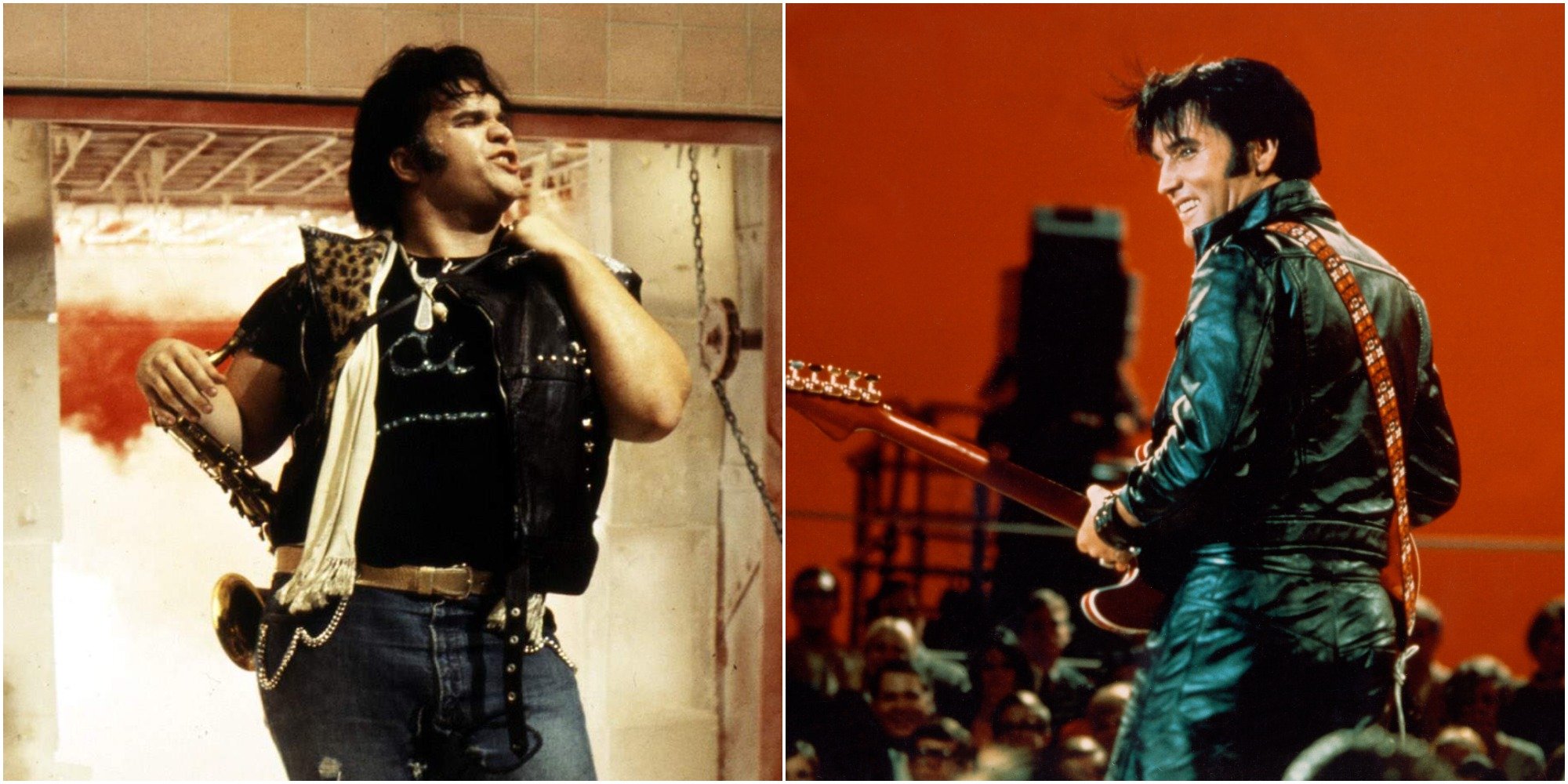 What character did Meat Loaf play in 'The Rocky Horror Picture Show'?
Meat Loaf played Eddie in the stage and film version of The Rocky Horror Picture Show.
The character was kidnapped by Dr. Frank-N-Furter (Tim Curry). He was jealous of Eddie after Columbia became attracted to the motorcycle-riding tough guy.
Frank realized that Columbia was no longer in love with him. He became angry and operated on Eddie, taking half of his brain to create his dream man, Rocky. Later, the mad doctor stored Eddie in the freezer to keep him away from Columbia.
Eddie later broke free from the freezer. He was killed by Frank after signing his signature song "Hot Patootie, Bless My Soul."
Later, Frank became so frustrated with everyone he ripped off the tablecloth to reveal Eddie's body encased underneath it.
Meat Loaf was 'starstruck' after meeting Elvis Presley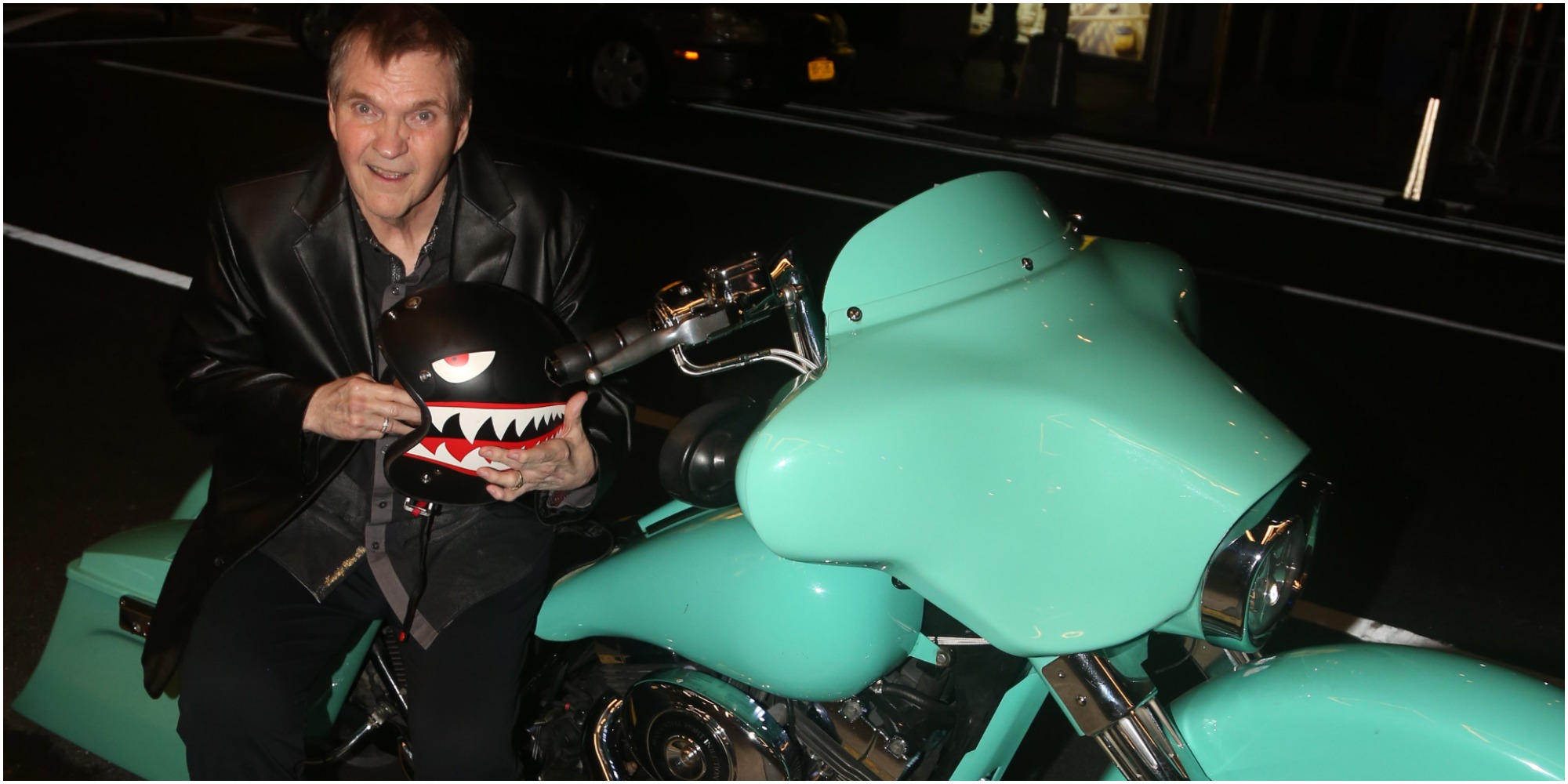 As reported by FUSE, the singer was starstruck upon meeting The King of Rock and Roll.
"The only time I ever got that way—oh my God, was when I met Elvis, and I couldn't talk to him," Meat Loaf says, remembering when Elvis checked out the pre-movie stage version of The Rocky Horror Picture Show.
"He came to see Rocky Horror, and everyone else who had played Eddie over in England had tried to do an Elvis impersonation," Meat Loaf says.
"That's what they said to me when we started doing it out in LA. I looked at them and go, 'Why would you want an Elvis impersonation? Why wouldn't you want Eddie to be his own human being?' They go, 'Well, OK,' and that's what Elvis talked to me about.
"He goes, 'Well, I hear everyone wants to do an Elvis impersonation [for Eddie], but you didn't.' The one thing I did say to him was, 'No because there's only one you and only one me.' That's all I said to him."
Meat Loaf died with his family by his side
In a statement published on his official Facebook, Meat Loaf's family announced that he had died surrounded by his wife Deborah, daughters Pearl and Amanda, and his close friends on Jan. 20.
"His amazing career spanned six decades that saw him sell over 100 Million albums worldwide. He starred in over 65 movies, including Fight Club, Focus, Rocky Horror Picture Show, and Wayne's World said the official Facebook post.
"Bat Out of Hell remains one of the top 10 selling albums of all time. We know how much he meant to so many of you, and we truly appreciate all of the love and support as we move through this time of grief in losing such an inspiring artist and beautiful man. We thank you for your understanding of our need for privacy at this time. From his heart to your souls, don't ever stop rocking!" the statement concluded.
RELATED: 'Rocky Horror Picture Show': Tim Curry Did His Own Makeup, And Other Strange Facts You Never Knew About the Movie