Media Personality Blasts Britney Spears' Conservatorship: 'Everybody's Got Their Hands in This Girls Pocketbook'
Britney Spears wants to end her conservatorship and one media personality says Spears' family being overseers of her case is a conflict of interest.
Now that Britney Spears' plea to a judge to free her of her conservatorship has been heard by millions, the cry for Spears to be released and live her life independently is growing louder. Spears' dad and other family friends are currently the overseers and Spears says she's being abused in many ways under their care. But Funky Dineva and Al Reynolds say the situation is far more complicated. They believe Spears is in need of the conservatorship, just with a few adjustments.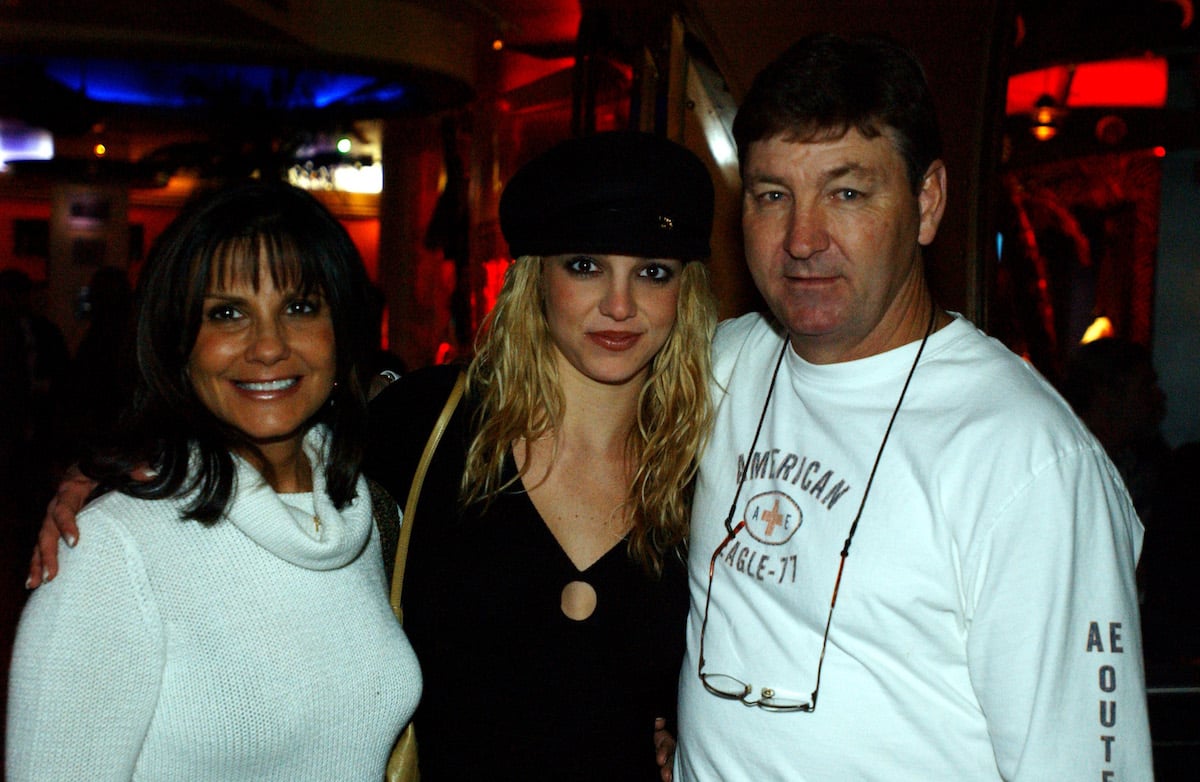 Funky Dineva says Britney Spears' family overseeing her conservatorship is a conflict of interest
While discussing Spears' hearing to end her conservatorship, Dineva told his TEA-G.I.F. co-hosts on Out Loud with Claudia Jordan that changes need to be made to protect Spears. Having her family so involved appears to be the main issue Dineva observes.
"I would need an understanding of exactly the mental condition that Britney has and secondly, it also seems to me that your family is meant to protect you and your relationship with your daughter and having a loving relationship with her should mean a hell of a lot more than financial responsibility that you have," Dineva says. "If I was the father and wanted to keep my daughter close, I would just ask the judge to just give this to a third party."
Furthermore, Dineva says it's too many people close to the singer involved in her finances and stresses why a third party is necessary.
"Obviously, she's coherent enough to express that she's unhappy and if it's deemed psychologically that she needs conservatorship then I don't understand why they won't change her conservatorship maybe or give it to another neutral party," he continued. "She was saying even her lawyer that's meant to protect her was hired by them – it's a conflict of interest. Everybody has got their hands in this girl's pocketbook.
Al Reynolds says the Britney Spears conservatorship is necessary for her mental health
Reynolds agrees that another non-family member should oversee Spears' conservatorship but he says that from his review of the case, the singer is in dire need of such monitoring due to her mental health. He says the case is difficult from his lense due to Spears as an artist and needing to work to earn a living but her mental health decapitating her ability to make personal decisions.
"Unfortunately you have mixed into this a mental health issue that no one can challenge that this young lady is just mentally unhealthy," he says. "Even though you listen to the audio where she pleads with the judge and she's gotten a lot of empathy and sympathy, it's just one way one day and a different way the next because that's how mentally unstable she was."
Reynolds thinks the best thing to do is to let Spears live fully on her own, whether that means she sinks or swims.
"Let her take control of her life and if she ruins it, it's ruined," she declares. "And so be it. This is what she's asked for. She may not be mentally prepared to make those decisions but just the outcry and the imbalance that she's offering in the media is making me feel sorry for her and it's making me feel sorry for someone who's mentally incapable of making sound decisions around not only her career, but her financial life."
A judge is currently reviewing Spears' history under the conservatorship and will make a decision based upon his findings.