Meet Marvel's 'Young Avengers' — Who Could Reportedly All Be LGBTQ+
Marvel seems to be moving full steam ahead with its Young Avengers project. The studio is reportedly developing the story for the Young Avengers and will either introduce the team in the Marvel Cinematic Universe or in a TV show on Disney+. Inside sources also claim that Marvel wants to keep the Young Avengers as diverse as possible, including making the entire lineup LGBTQ+.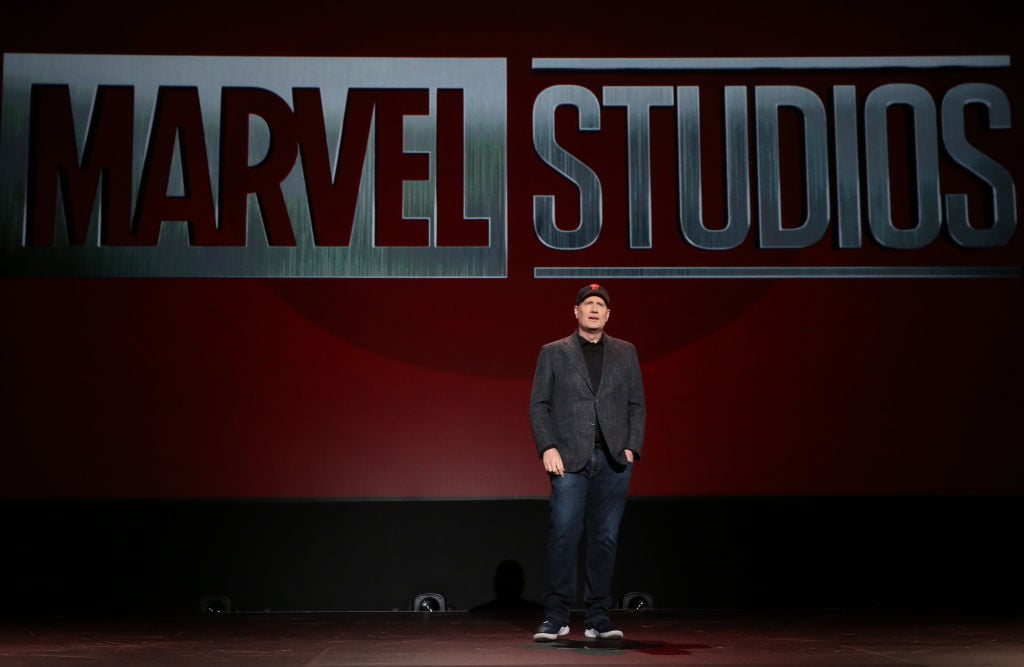 What do we know about Marvel's 'Young Avengers'?
Several of Marvel's lead characters are no longer a part of the MCU following Avengers: Endgame. With Phase 4 serving as a soft reboot, it is a great time for the studio to introduce a whole new team to the mix.
Fans have waited a long time to see the Young Avengers in action and it sounds like Marvel will be staying true to the group's diverse makeup. So far, characters that might join the team include Miss America, Hulkling, Wiccan, Kate Bishop's Hawkeye, Cassie Lang's Stature, and Patriot.
We do not know if Marvel plans on introducing the Young Avengers in a movie or television show, but we will likely see them in action in Phase 5 of the MCU.
Marvel has yet to introduce many of the characters that will appear in Young Avengers, which pushes the project back to a later premiere date.
Will all of the Young Avengers be LGBTQ+?
While we wait for official word on Young Avengers, an inside source told We Got This Covered that Marvel is sticking to the comics and making the entire team LGBTQ+. If this is true, then the studio will likely be adapting a story from Young Avengers #15, which debuted in 2014.
Hulking and Wiccan have been featured in a same-sex romance for years, while America Chavez has come out as being a lesbian. Although Kate mostly portrayed as being straight, YA#15 revealed that she might be bi-sexual.
Patriot, a.k.a. Elijah Bradley, was not included in that issue, but Prodigy did have a thing for Kid Loki. Marvel could easily have Patriot take up that storyline in the MCU instead.
Marvel, of course, has not confirmed any of these rumors, but the studio's president, Kevin Feige, has talked about a Young Avengers project in previous interviews.
Marvel Boss dishes on 'Young Avengers'
Before the premiere of Endgame, Kevin Feige admitted that he has played things very close to the chest in the first three phases of the MCU. Fortunately, Feige assured fans that Marvel will be more open once Phase 4 gets underway.
According to Slash Film, Feige went on to say that they have been "planting seeds" for a potential Young Avengers project, starting with Scott Lang's (Paul Rudd) daughter Cassie.
"We've always been fans of Power Pack and figuring that out. And yes. So…where and when we would see the evolution of that? I don't know. And certainly – taking our cue from the comics as we always do – that's why we wanted Cassie, a very young Cassie in this movie, to be inspired by her father. Just planting seeds," he explained.
Cassie, played by Abby Ryder Fortson, is expected to become Stature in a forthcoming Marvel film, possibly Ant-Man 3. But that means we are several years away from seeing Young Avengers in theaters.
Even still, it is good to know that Feige is thinking about the project and has already put plans into motion.
Is 'Young Avengers' already in development?
Although we are a few years away from the project getting underway, inside sources claim that Marvel wants to introduce several of the Young Avengers on Disney+ before bringing them to the big screens.
According to Bro Bible, sources claim that the studio is already taking story pitches for the project and wants to start the early stages of development. The sources do not know if Marvel wants stories for a potential movie or TV series, but it definitely sounds like the project is in the works.
In the meantime, the next movie in Marvel's lineup is Black Widow, which is due to hit theaters in November. Falcon and the Winter Soldier, Marvel's first Phase 4 television show, was scheduled to premiere on Disney+ this summer but has been delayed due to the coronavirus pandemic.