Meet Mary Welch Fox Stasik, the Host of HGTV's 'Breaking Bland'
Breaking Bland is one of the latest shows to premiere on HGTV. The show's concept is similar to other shows on the network with home improvement being at the forefront. Breaking Bland is a show that focuses on having people reconsider design in their space and stop playing it safe.
With the show's host ready to think outside the box, Breaking Bland is looking to be a bit different from the other design and renovation shows HGTV has to offer.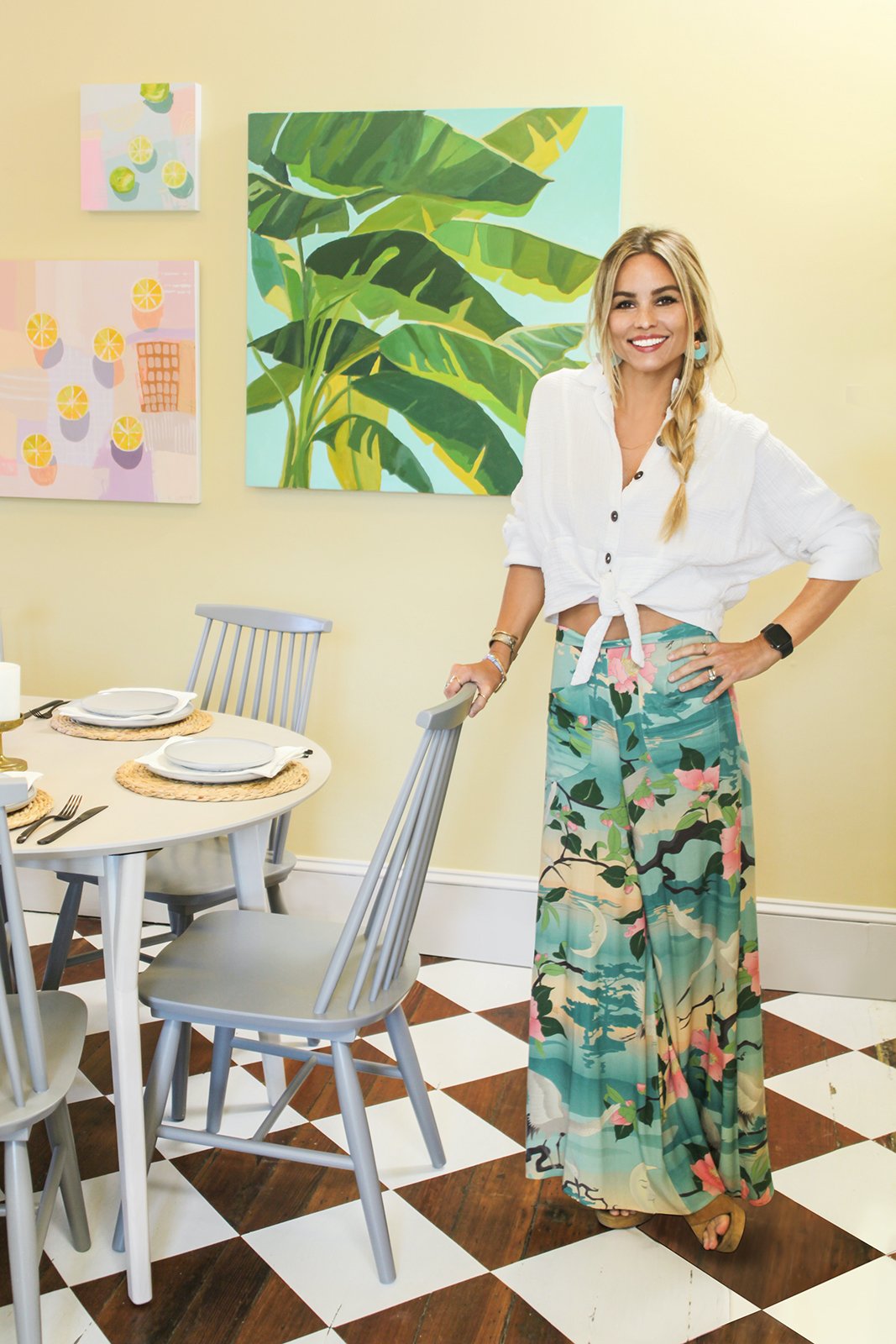 The seven-episode first season of Breaking Bland will be hosted by designer Mary Welch Fox Stasik. Stasik is a designer that caught the eye of executives at the network when she took a home riddled with mold and dangerous asbestos and transformed it into a beautiful place to live for her and her family.
Who is Mary Welch Fox Stasik?
What many people want to know is just who is Mary Welch Fox Stasik? Mary Stasik is a native of Knoxville, Tennessee. She attended Colorado State University, then moved to New York to study with some of the top designers in the field.
Stasik's take on design is to take bold risks with design while still preserving the client's personality within the space. Her designs are fun and help create spaces where people want to spend their time.
Stasik used her own renovation story to land her newest gig on HGTV. The house that she wanted to remodel had a host of major issues including mold, asbestos, termites, and wood rot. However, she decided that she wasn't going to give up on the beautiful property.
Instead, she worked hard to make it into a dream home for her and her family and that is how the new HGTV host caught the attention of RIVR Media.
Stasik met her husband Ryan while living in Chicago, and soon after they moved to Charleston and started their family. They have two children and are happy living their lives in the charm of the deep south.
Meet Mary Welch Fox Stasik's Family
Mary Welch Fox Stasik met her future husband Ryan Stasik while both were living in New York. They were married in 2011 and moved to Chicago at that time. Ryan is a professional bassist in the band Umphrey's McGee. In his spare time, he also plays piano.
Not only did Ryan and Mary move from Chicago to Charleston, but Ryan's bandmate Andy Farag and his wife also relocated to Charleston at the same time. They chose Charleston for a variety of reasons, including the fact that Mary had relatives in the area and that both of the couples were tired of Chicago's harsh winter season.
Once they relocated to Charleston, Mary and Ryan welcomed their first daughter, Amelia. A couple years later, they welcomed their second daughter, Mikki. Today the family enjoys living in Charleston and exploring all that the area has to offer, including being so close to the coast.
Where is Breaking Bland Filmed?
It is no surprise that with a husband and two young children, Mary Stasik wouldn't want to work too far from her home in Charleston, South Carolina. That is why her show Breaking Bland is filmed right where she lives in Charleston, according to Distractify, which allows Stasik to combine her big-city style with hometown southern charm.
With a population of more than 136,000 people, there is no shortage of homes that need to be transformed from drab to fab. Being in Stasik's home city makes it easy for her to get that work/life balance that everyone strives for.
RELATED: Surprising Secrets and Scandals You Never Knew About HGTV