Meet the Photographer Behind Kylie Jenner's Gorgeous Instagram Photos, Amber Asaly
Kylie Jenner's social media content is truly a work of art. Her Instagram feed is filled with everything from well-lit selfies and promotional pics for Kylie Beauty to up-close snapshots of her serving face to the camera.
While many of Jenner's friends and family are behind her stunning Instagram posts, one particular person is responsible for the reality star's beautiful vacation snapshots. Her name is Amber Asaly.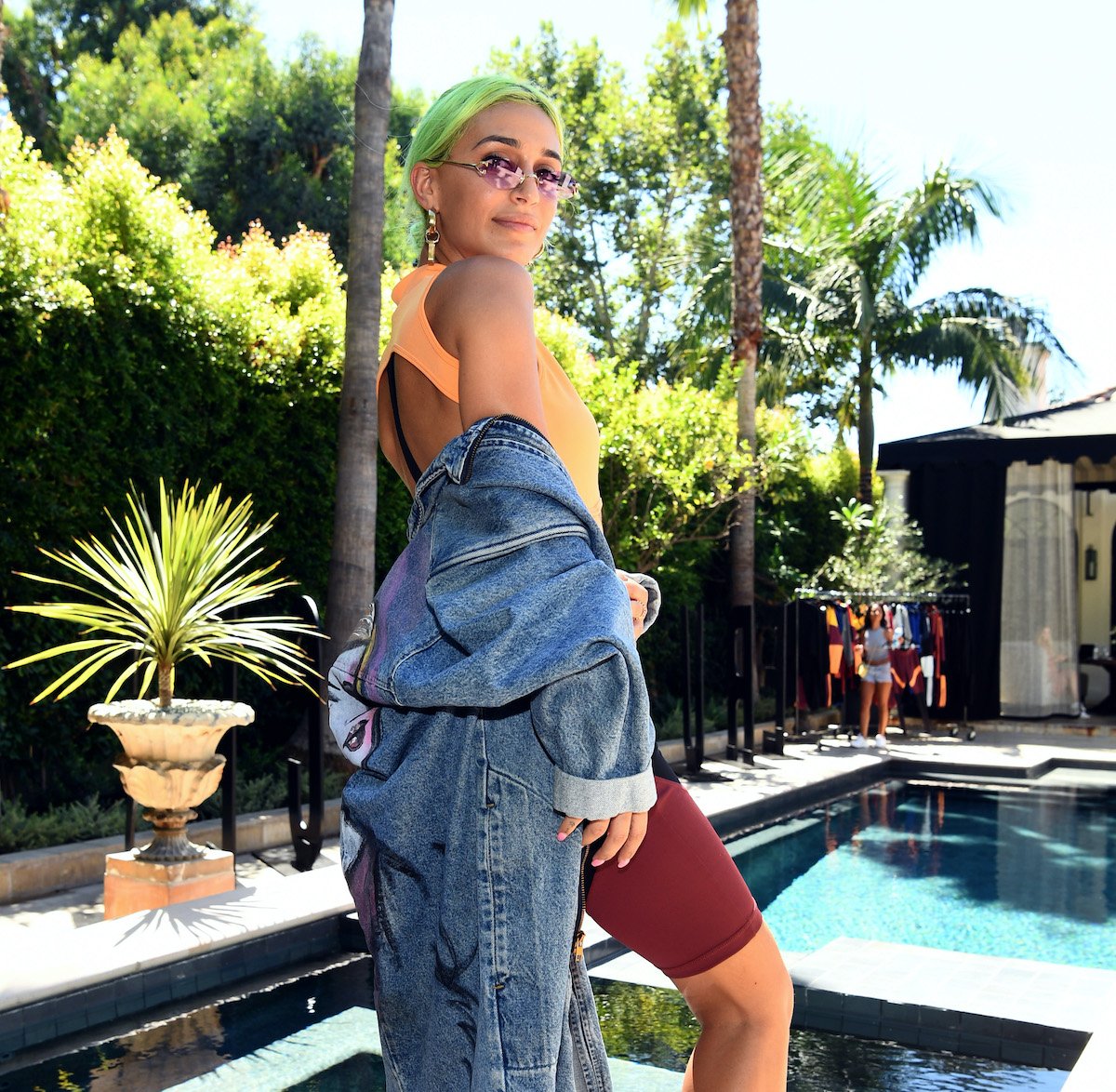 Amber Asaly is Kylie Jenner's secret weapon
If you've found yourself scrolling through Jenner's Instagram feed, you may have wondered about the person behind her most professional-looking photos. Well, that person is none other than Jenner's friend and professional photographer Amber Asaly.
The young talent has been taking snaps of Jenner for a while, and though she's only 27-years-old, she knows a thing or two about making the makeup mogul pop in photos.
Asaly is responsible for the reality star's gorgeous vacation pics, including her Kylie Skins trips to Turks and Caicos, her 22nd birthday getaway to Italy, and even her spontaneous friends and family excursion to the Bahamas.
Although Asaly doesn't pose alongside Jenner, she is tagged on practically all of the Life With Kylie star's vacation photos, which have generated millions of likes.
Some might think Asaly works for Jenner. However, the photographer previously explained to Cosmopolitan that she doesn't get paid for taking photos of the makeup mogul.
Instead, she's invited on excursions as a friend. She takes snapshots of Jenner because she enjoys capturing beautiful people in gorgeous locations.
"This summer has been f*cking amazing," Asaly said of Jenner's 2019 Turks and Caicos vacation. "Kylie invited me on her Kylie Skin trip as a friend but also to catch the vibes and get cute pictures. And when I'm in a beautiful location with beautiful people and I happen to have dope cameras. I'm gonna do my thing no matter what. And they want dope pictures too, so it kinda just works hand-in-hand."
The talented photographer has taken snaps of Jenner's friends and family
Although Asaly is Jenner's go-to Instagram photographer, the Keeping Up With the Kardashians star isn't the only celebrity she has worked with over the years.
In addition to shooting campaigns for brands like Puma and Converse, Asaly has worked with A-listers like Kylie's former best friend, Jordyn Woods as well as her gal pals Stassie Karanikolaou, Yris Palmer, and Sofia Richie.
She's even shot gorgeous Instagram photos for the makeup mogul's famous siblings who are known for maintaining beautiful social media aesthetics.
From capturing Kendall Jenner's stunning Halloween-inspired birthday party to taking snapshots of Khloé Kardashian and True Thompson donning SKIMS, Asaly's portfolio is filled with gorgeous photos of the Kar-Jenners.
In fact, she recently took photos of the famous family while they celebrated Koko's 36th birthday.
While any photographer can take photos of celebrities like the Kardashian-Jenners, Asaly's photos are fun and make the famous bunch feel "tangible and human," according to Cosmopolitan.
Though she's not yet 30, Aslay knows what to do with a camera, and we have a feeling that this is only the beginning of what's in store for her career.