Megan Fox Listens to Britney Spears When Flying to Prevent Plane Crashes
Actress and model Megan Fox made her film debut in 2004's Confessions of a Teenage Drama Queen. Since then, Fox has graced the cover of countless magazines and starred in numerous action flicks and horror movies, including Transformers and Jennifer's Body.
But Fox once had confession to make: She's terrified of flying, despite a career that requires her to traverse from coast to coast for different acting opportunities. In an interview, the celebrity opened up about her aerophobia and shared a surprising — and very unconventional — method that she uses to face her mile-high fears.
Megan Fox's acting career began in the early 2000s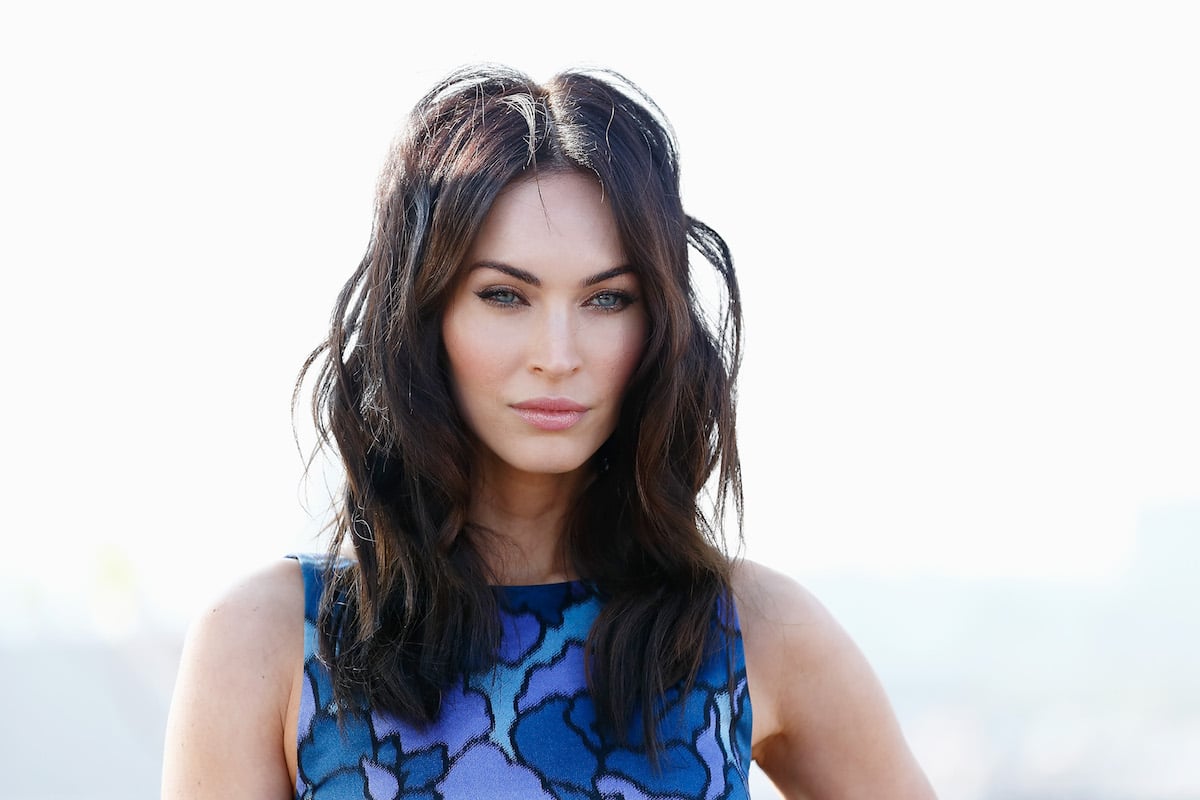 RELATED: Megan Fox Started Her Career Facing Off Against Mary-Kate and Ashley Olsen
Fox was only 15 years old when she started her acting career, reports Britannica, appearing in Mary-Kate and Ashley Olsen's direct-to-video comedy Holiday in the Sun. After her acting debut, Fox took on various guest-star roles in sitcoms like Two and a Half Men before moving to film, starting with the aforementioned Confessions of a Teenage Drama Queen.
But it was Michael Bay's robotic film franchise that launched Fox's acting career into the Hollywood big leagues. "Her breakthrough role came when she was cast as high-school heroine Mikaela Banes in…Transformers (2007) and its first sequel, Transformers: Revenge of the Fallen (2009)," notes Britannica.
Outside of Hollywood, Fox is currently dating Machine Gun Kelly. Before him, she was with actor Brian Austin Green from 2004 to 2020, during which she and Green were married (and divorced) twice and had three children.
More recently, Fox has appeared in 2019's Zeroville (directed by James Franco) and 2020's Think Like a Dog (alongside actor Josh Duhamel). And even though Fox often stars in action films or horror movies, she holds a few deep fears herself.
Fox is fearful of flying
RELATED: Megan Fox Net Worth and How She Became Famous
Just under 7% of the American population is scared of flying in an airplane, reports Time magazine. And it turns out that Fox is part of this small, but terrified, minority.
"I developed a fear of flying when I turned 20," Fox is quoted in The Metro. "All of a sudden I got afraid to get on airplanes." This would have been right around when Fox's ABC sitcom Hope & Faith was canceled, and right before she won the lead female role in Transformers alongside Shia LaBeouf.
The experts at the Anxiety and Depression Association of America recommend self-education as one of the best ways to overcome a fear of flying, such as learning about how planes work or studying how rare a plane crash actually is. But Fox takes a very different approach to manage her apprehension of airplanes.
Fox's cure: It's Britney, b*tch
RELATED: Megan Fox Is a 'Believer' When It Comes to Leprechauns
Music can be therapeutic for many people, and music therapy is one way that Fox keeps herself calm when she needs to fly. But it's not calming classical music or soothing jazz. Instead, Fox turns to one specific pop music icon: Britney Spears.
It turns out that Fox's rationale has less to do with the psychological properties of music, and more to do Fox's superstitious beliefs.
"I know for a fact it's not in my destiny to die listening to a Britney Spears album," she once told Conan O'Brien, as quoted in Elle magazine, "so I always put [Britney Spears] on in my [headphones] when I'm flying because I know it won't crash if I've got Britney on."
Unfortunately for fellow travelers who are scared of flying, Fox did not explain the specific songs in Spears' discography that are especially helpful in these scenarios.