Megan Fox Calls Machine Gun Kelly Her 'Twin Flame': How Did She Describe Her Connection with Brian Austin Green?
Actor Megan Fox was married to Brian Austin Green before she started dating Machine Gun Kelly. Learn what her romances have in common.
Now that Megan Fox and Machine Gun Kelly are officially a couple, each has opened up about their instant connection. While the rapper says finding love this way is new to him, Fox's description of their first meeting bears a couple of things in common with her's with ex-husband Brian Austin Green more than 15 years ago.
Megan Fox and Machine Gun Kelly are dating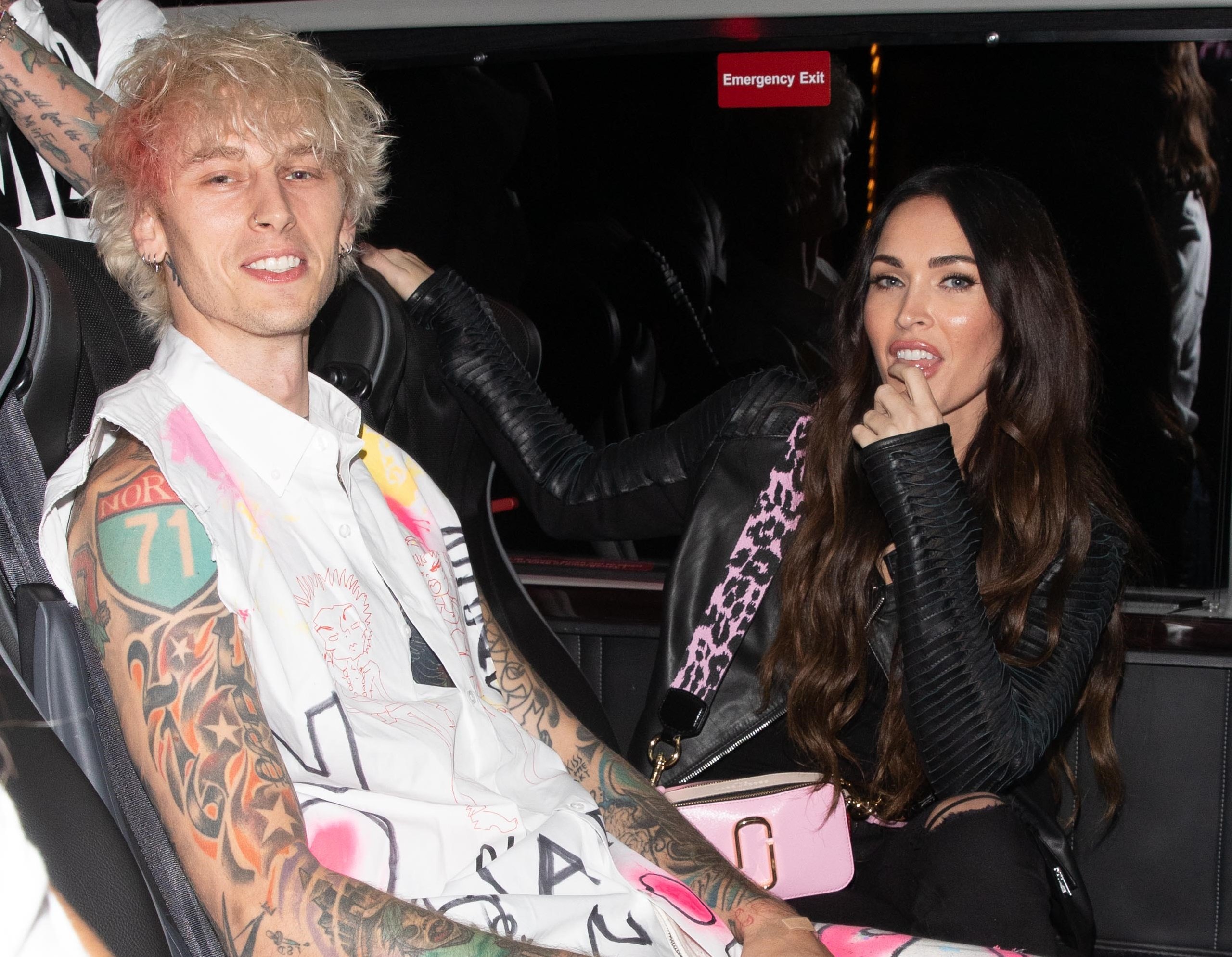 Fox and Machine Gun Kelly first made waves early in May 2020 when she starred alongside him in the music video for his song "Bloody Valentine." The two celebrities were photographed in public spending time together that same month, and they made their relationship Instagram official in August 2020 with matching posts.
Fox is best known as an actor. She rose to prominence with the Transformers film franchise, which she followed with the Teenage Mutant Ninja Turtles movies. Machine Gun Kelly is a musician and actor, known for his Billboard-charting albums like 2020's Tickets to My Downfall, and for films such as The King of Staten Island.
They had an immediate connection
Fox and Machine Gun Kelly met on the set of the upcoming film Midnight in the Switchgrass, which also stars Emile Hirsch and Bruce Willis. And there was no hesitation between them. Speaking to Howard Stern in September 2020, the artist insinuated that it was love at first sight for the couple, affirming something Fox said months earlier.
"The second that I was in a room with him and said hello to him and looked into his eyes, I knew right away that he was what I call a twin flame," Fox told hosts Lala Kent and Randall Emmett on their podcast Give Them Lala…With Randall in July 2020. "We're actually two halves of the same soul, I think," she added.
Fox was married to Brian Austin Green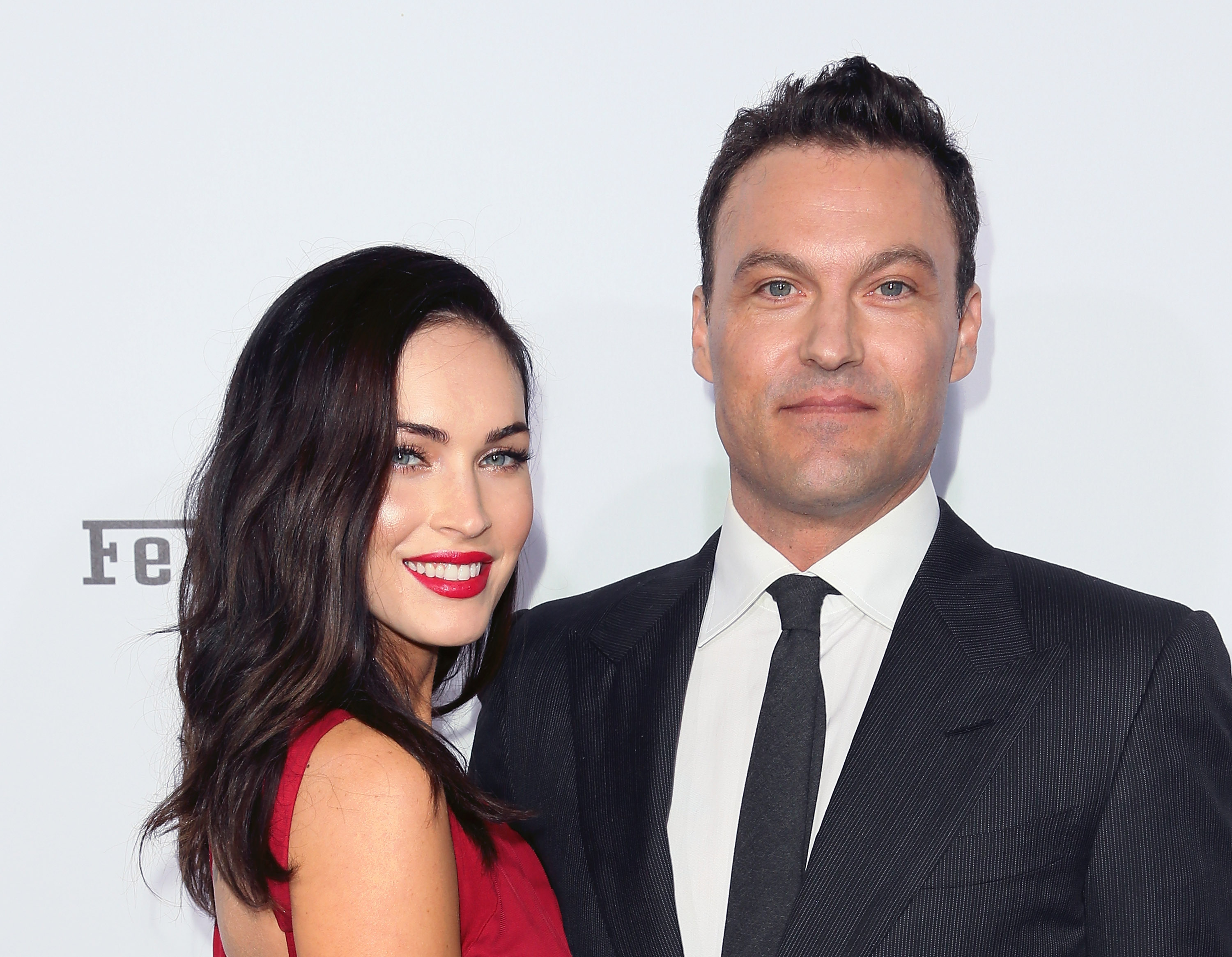 Before she met Machine Gun Kelly, Fox's most prominent relationship was that of Green. Green and Fox started dating in 2004. They were a couple for about two years before getting engaged. They reportedly split for about a year from 2009-2010 before marrying in June 2010.
Together, Fox and Green have three children. Sons Noah and Bodhi came before 2015, when their parents announced their separation. Fox filed for divorce, but they later reconciled, and son Journey was born in 2016. Green and Fox announced their breakup in May 2020, amid the news about her and Machine Gun Kelly.
What the meet-cutes have in common
Like with her new boyfriend, Fox met Green on set. Or, as she described it to Elle in 2009, on "a really bad TV show I was working on" — the sitcom Hope & Faith. At the time, Green was famous for Beverly Hills, 90210, while Fox was still relatively new to Hollywood. And though they also hit it off quickly, their age discrepancy was an issue.
Fox said Green to be "sweet and quiet, harmless." "I was like, Oh my God, I have to be with you. You're not a threat, you're not some d-bag that's going to cause a lot of problems," she continued. "I had to convince him that I was slightly more responsible and well-spoken and had other things to bring to the table besides being 18," Fox added.