Megan Fox and Machine Gun Kelly's Latest Instagram Exchange Has Fans Wishing They Were a Table
Megan Fox's relationship with musician Machine Gun Kelly has been making headlines ever since the unlikely couple got together in 2020.
Paparazzi follow them everywhere they go, and they never shy away from putting on a show of PDA. The couple also likes to exchange flirty banter on social media.
Megan Fox recently posted a photo with a suggestive caption on her Instagram, and her boyfriend's response has fans shipping the couple harder than ever.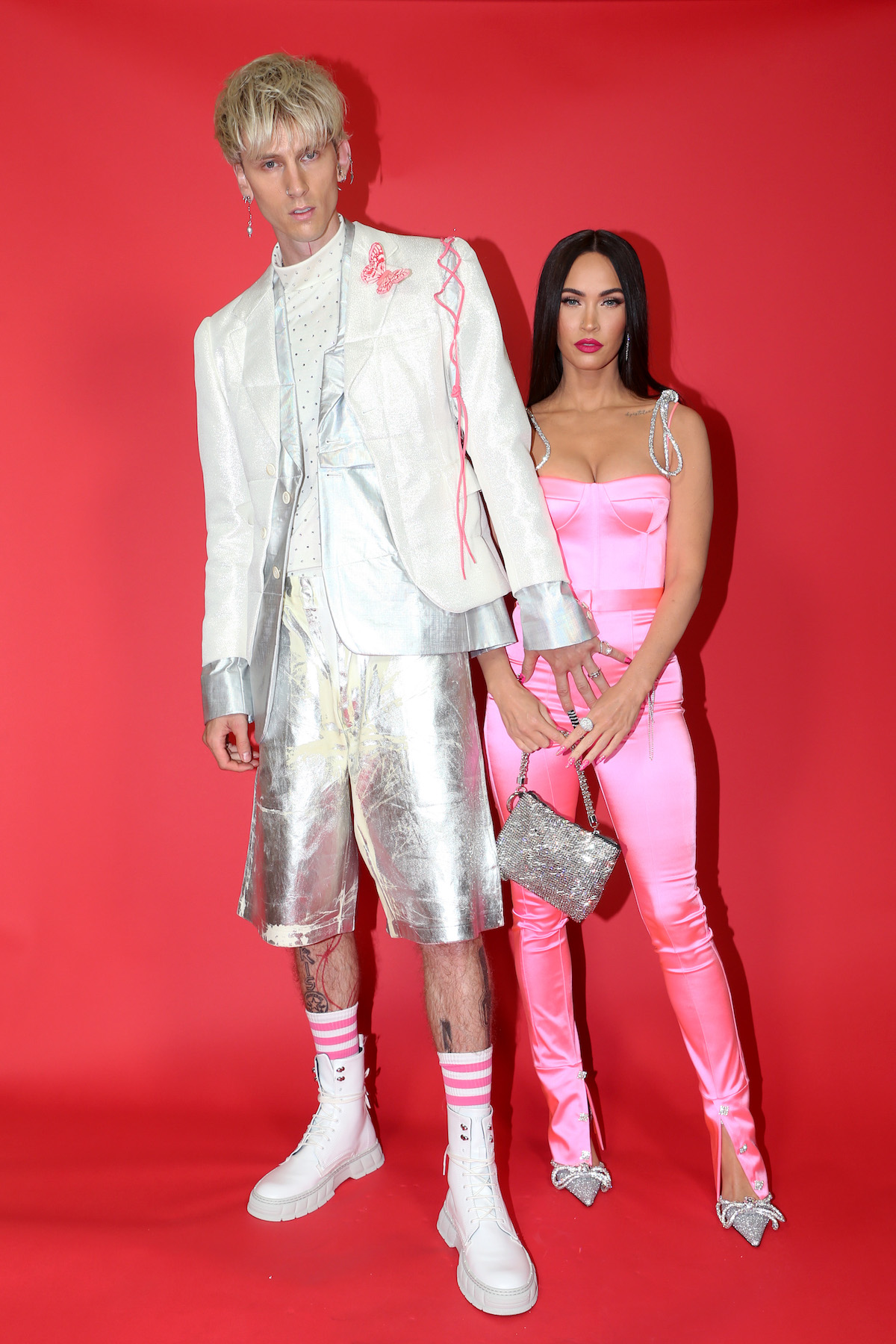 Machine Gun Kelly and Megan Fox have been together for over a year
Megan Fox and Machine Gun Kelly met in the spring of 2020 while working together on a Randall Emmett movie, Midnight in the Switchgrass. At the time, Fox was married to Brian Austin Green, with whom she shares three children, and Kelly was also in a relationship.
After meeting, the two separated from their respective partners and quickly started dating each other. They have made headlines for the last year and a half due to their comments about each other and their public appearances together.
The couple has never been afraid to flaunt their love and lust for each other, and their latest exchange on Fox's Instagram account proves it.
Megan Fox posted a photo of herself at an Airbnb
Over Labor Day weekend, Megan Fox posted a couple of photos of herself on Instagram. She is alone in the selfies, wearing a dark green corduroy miniskirt with a matching jacket over a black bra. Fox paired the look with strappy grey and clear sandals. In both photos, Fox leans against a large black marble table. 
However, her appearance is not what caught fans' eyes. Fans flooded the comments section when Fox captioned the photos, "When I tell you that the table at this air bnb saw some things 🥵"
Fox's suggestive post seemed to be embraced by fans, garnering nearly 280 million likes so far. One Instagram user commented, "This caption has the world shook —- Megan!!! 😄" while another wrote, "The things I'd do to be that table."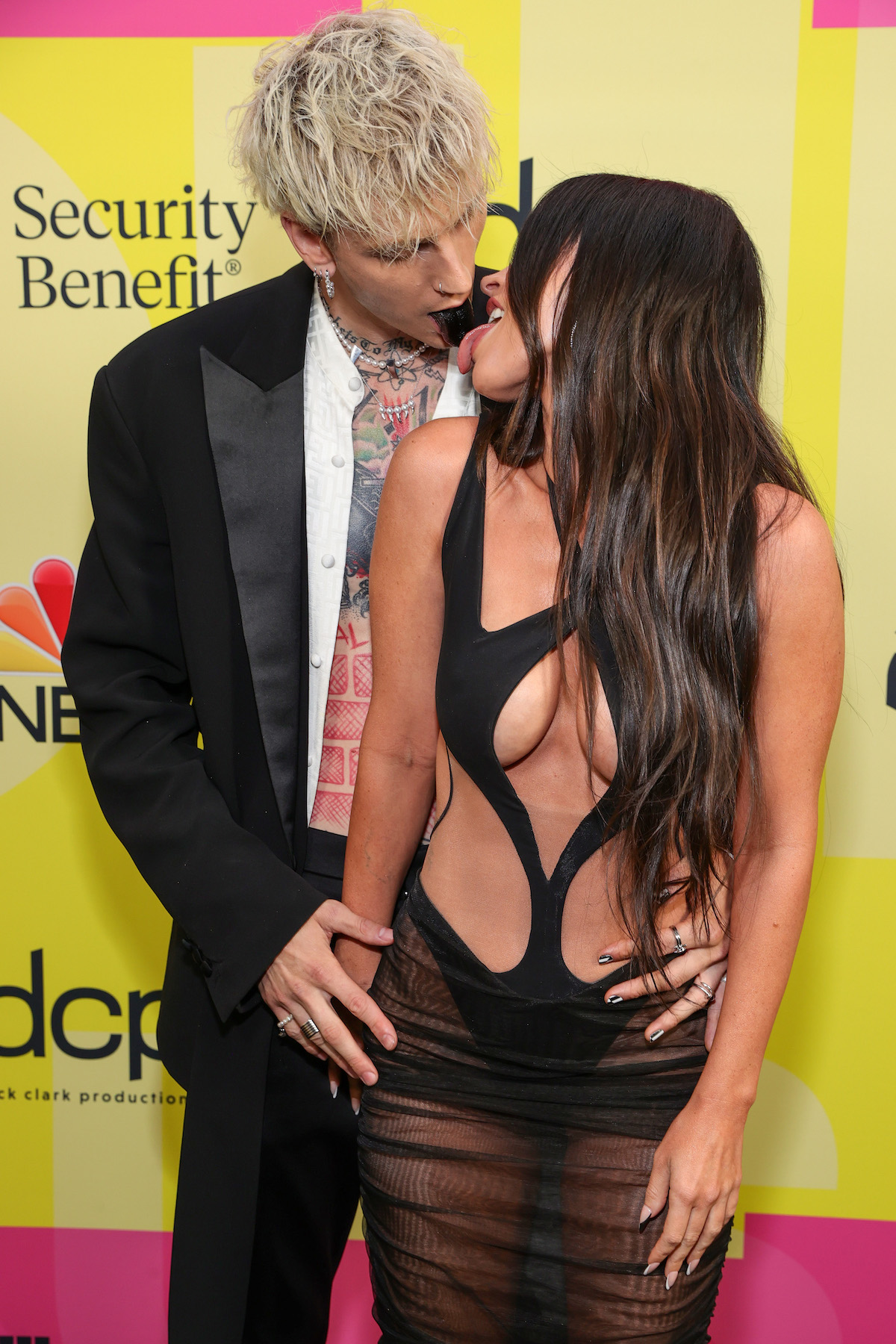 RELATED: Megan Fox Says She and Machine Gun Kelly Had a 'Soul-Mate Connection' When They First Met
Machine Gun Kelly commented on his girlfriend's photo
Fox's boyfriend is not in the photos, which are clearly selfies, and he hasn't posted anything to his Instagram grid since August. But Machine Gun Kelly seemed to imply that he was certainly at the Airbnb with Fox and had something to do with her caption.
On the same day that Fox posted the photos, the musician commented, "i'm really glad that's not our table anymore."
Kelly's comment has received over 16,000 likes so far and has sparked hundreds of comments. One fan wrote, "we wouldn't mind eating off of it still xoxo 😘" while another commented, "I DONT KNOW IF I SHOULD FEEL BAD FOR THE TABLE OR BE JEALOUS OF IT."
It's safe to say that fans of the couple can't get enough of their racy exchanges on Instagram, to the point where they even wish they were the inanimate piece of furniture that is the subject of their banter.