Megan Fox and Miley Cyrus Both Had Crazy Ayahuasca Trips
Ayahuasca is trending today after Megan Fox went on Jimmy Kimmel Live! and detailed her unique experience with the hallucinogenic and psychoactive brew to guest host, Arsenio Hall. Of course, Fox is hardly the first celebrity to experiment with this powerful substance. Many wealthy people and celebrities have traveled to South America for the sole purpose of trying ayahuasca. Miley Cyrus even admitted to having an extreme trip while utilizing it.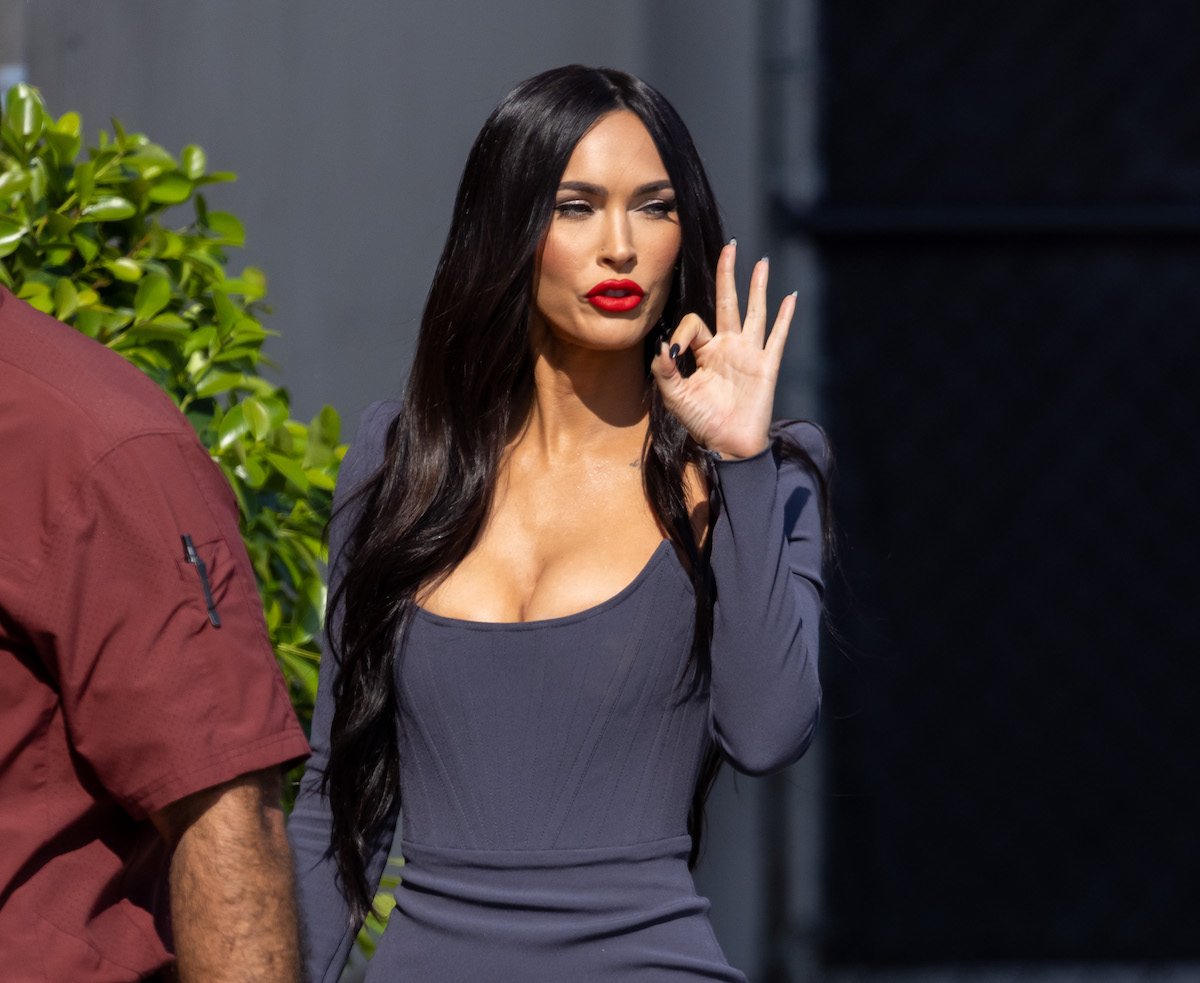 But why are so many people interested in taking ayahuasca? The brew has been used for centuries for a myriad of purposes. Some people use it recreationally, while others use it for medicinal or shamanic purposes. In Fox's case, she flew out to Costa Rica to experience ayahuasca in an authentic setting. The actor believed that she was going to have a luxurious experience, but she soon realized that her expectations were off base from the reality of the situation.
Megan Fox and her boyfriend recently went to Costa Rica to do ayahuasca
"I was thinking it was like glamping, like it was gonna be some kind of five-star experience," Fox confessed to Hall. "But you get there and you really are in the middle of the jungle, and you don't get to eat after like 1 p.m. You have to walk a very far distance to get your water, and you can't shower because they're in a drought. There was nothing glamourous about it, and it's all a part of making you vulnerable, so you sort of surrender to the experience."
According to the Jennifer's Body alum, part of the experience was drinking lemongrass tea in small groups until you involuntarily vomit. "You have to vomit a certain amount until they let you get back with everyone else, so you're like cheering on everyone as they throw up," she shared. Continuing on, Fox shared that the second night she took ayahuasca was particularly difficult for her.
The 'Transformers' alum saying the second night of taking the brew was 'hell'
"Everybody's journey is different, but on the second night I went to Hell for eternity," she shared. "Just knowing it's eternity is torture in itself, because there's no beginning, middle, or end. So you have a real ego death." But despite a rough night, the actor still insisted that the experience was helpful to her and even helped her in ways that traditional talk therapy could not. "It just goes straight into your soul, and it takes you to the psychological prison that you hold yourself in."
Fox isn't the only celebrity to have an intense trip while taking ayahuasca. Cyrus has shared that her experience with the brew changed her life. However, she has also shared that she doesn't think she would ever do it again. In an interview with Rolling Stone, the Plastic Hearts artist revealed that her trip was particularly unusual, especially for someone who was taking ayahuasca for the very first time.
Miley Cyrus also had an intense trip while taking ayahuasca
"Ayahuasca was definitely one of my favorite drugs I've ever done," the Hannah Montana alum shared. "When I did it, I asked everyone else in the room, 'Did your entire life just change? Are you a new person?' They all looked at me and said, 'No.' And they're like, 'You're so extreme. Of course, you have to have the most extreme trip of all.' Actually, the shaman said people take ayahuasca three, four times, sometimes 30 times before they have the kind of trip I had." Clearly, Fox and Cryus had wildly different, yet intense, experiences with ayahuasca. We're sure it's only a matter of time before we hear about another celebrity experiencing the powerful brew.