Megan Fox Quit Drinking After This 2009 Red Carpet Interview
The no alcohol movement among celebrities has been gaining momentum over the years. Various celebrities have talked about their experience with alcoholism and how they're healing. Supermodel Naomi Campbell admitted that she quit alcohol thanks to Alcoholics Anonymous, a sentiment which Spider-Man actor Tobey Maguire had earlier backed up. Transformers star Megan Fox quit drinking after a 2009 Red Carpet interview that made her "belligerent."
Fox has had an interesting career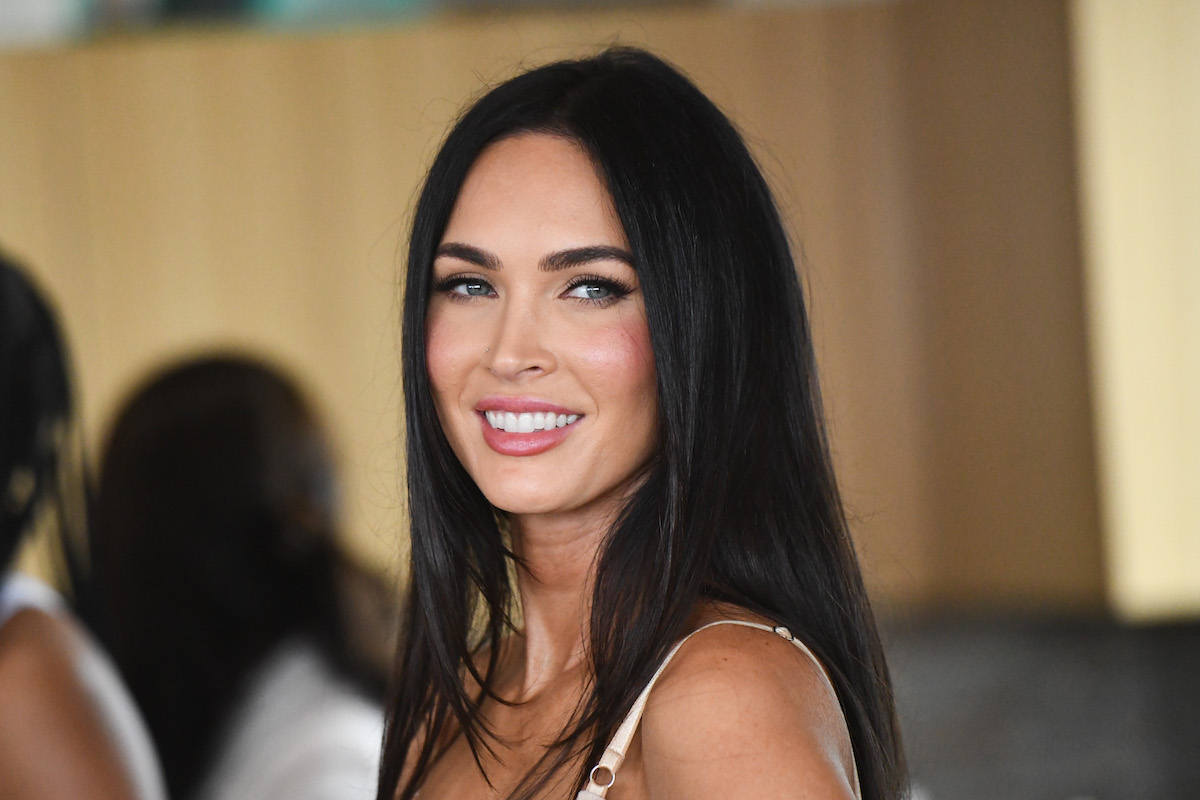 Fox first appeared on screens in Holiday In The Sun alongside twins Mary Kate and Ashley Olsen. Fox's major film debut came in 2004 with the movie Confessions Of A Teenage Drama Queen, but it wasn't until 2007 when she got her big break playing Mikaela Banes alongside Shia LeBeouf in Transformers. Fox's statements about director Michael Bay ended up getting her fired from the franchise.
In 2009 she played the titular character in Jennifer's Body. The film didn't at first do well, something which can be attributed to its marketing. However, Fox's performance was highly praised, and the film has since gained a cult following.
The star has also had her share of terrible movies, with pictures like Jonah Hex and Passion Play receiving negative reviews. In 2012, Fox appeared in Eminem and Rihanna's music video for their hit single 'Love The Way You Lie' alongside Dominic Monaghan. That same year she had minor roles in This Is 40 and The Dictator.
In 2013, Fox and Bay put aside their differences and worked on Teenage Mutant Ninja Turtles, starring as April O'Neil. The film was a success and led to a sequel in 2016, Teenage Mutant Ninja Turtles: Out Of The Shadows, which saw Fox reprising her role. In 2015 Fox temporarily replaced Zooey Deschanel on the hit sitcom New Girl playing Nick's love interest Reagan Lucas for two seasons.
Since then, the star has appeared in The Battle of Jangsari, Above The Shadows, Zeroville, Think Like A Dog, and Rogue. She is set to appear in Big Gold Brick, Midnight In The Switchgrass, and Till Death.
Fox quit alcohol due to one incident on the Red Carpet
In 2009, Fox had already become a big name in Hollywood thanks to her involvement with the Transformers franchise. That year she attended her first Golden Globes at 22 years old. Although the star was a stunner on the carpet, what she said ultimately became her turning point and regret.
While on the Red Carpet, E! correspondent Giuliana Rancic interviewed Fox, referring to her as "one of the hottest women in the business right now." According to Best Life, Fox refused the compliment, and when Rancic asked why she said, "because I'm pretty sure I'm a doppelganger for Alan Alda."
She then used an offensive term that refers to crossdressers and transgender people, saying, "I'm a man. I'm so painfully insecure. I'm on the verge of vomiting right now. I'm so horrified that I'm here, and I'm embarrassed. I'm scared."
In an interview with Who What Wear, the star said that she "went through multiple glasses" of "those giant bottles of Moet champagne." Fox continued saying, "and now I don't drink, and this is why. I was belligerent and said a bunch of s*** I shouldn't have said on the Red Carpet."
Fox also quit smoking
Fox has been vocal about her no drinking policy in several interviews. She never made it clear about the reason for her refusal to indulge in the beverage until the recent interview with Who What Wear. In past interviews, she said she doesn't like "feeling out of control."
In 2014 Fox also revealed that she quit smoking while talking about not eating carbs. She said, "it's like giving up smoking. I gave up smoking cold turkey. I'm one of those people when I'm committed, there's no stopping me. So I did it, and after about a week, it repulses me."
RELATED: Megan Fox Quit Alcohol—Here Are 7 Other Celebrities Who Did the Same
Related post url: