Megan Fox Shared the Empowering Reasoning Behind Her Stunning Looks at the VMAs, Met Gala
Much of Megan Fox's impressive career has been pocked by hypersexualized coverage of her looks. This week, Fox attended the VMAs and Met Gala in back-to-back head-turning looks. She explained to host Keke Palmer that after years of being considered a "sex symbol," she's embracing her sexuality. Fox described the way she wants to use beauty as power.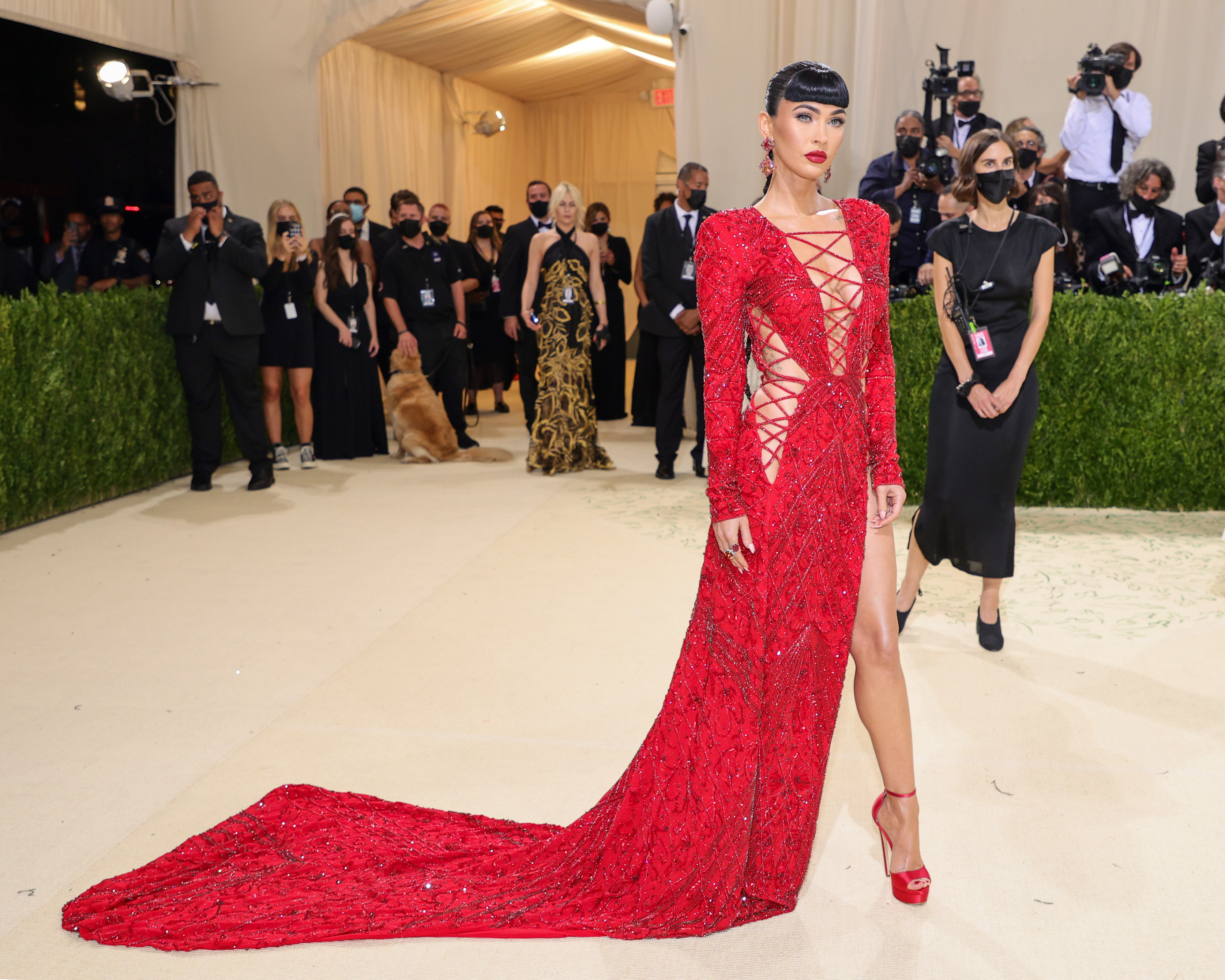 Megan Fox wore two show-stopping outfits
On Sunday, Sept. 12, Fox attended the MTV VMAs with boyfriend Machine Gun Kelly. Though MGK's metallic red suit was eye-catching, Fox's "naked" dress was the clear showstopper. Per People, Fox wore a sheer Thierry Mugler dress with sparkling embroidery and a sequined silver thong underneath. She wore her hair in a long, wavy wet look.
The following day, Fox walked the Met Gala red carpet in a beaded red Dundas cutout dress. She told interviewer Emma Chamberlain that the dress was based on her desire to have a Dracula-inspired look. She compounded this theme with sleek, blunt bangs and a long braided ponytail.
Megan Fox wants to embrace her looks
At the Met Gala, Fox spoke to host Keke Palmer about the pressures of being considered a sex symbol for the entirety of her career. She was the center of a media swarm at just 19 after appearing in the Transformers movies.
"I'm not afraid to be sexy," USA Today reported Fox said. "A woman who is intelligent and also knows how to weaponize her beauty… there's nothing more dangerous than that. There's nothing more powerful than that."
Fox has decided to shift the conversation surrounding her looks. She wants to be the one wielding power and shaping the narrative. She also encouraged other women to do the same.
In a message to all women, Fox urged them to "embrace the fact that as the divine feminine, we have a lot of power."
"Instead of rejecting it, I'm happy to embrace it and go for the sexy."
She collaborates red carpet fashion with Machine Gun Kelly
In their bid to become the hottest couple of the year, Fox and MGK strategized a red carpet plan: they coordinate their looks.
In an appearance on Jimmy Kimmel Live, Fox revealed that she matches her outfits to her boyfriend's.
"It's something I started with him just because he's such a flamboyant dresser," she told guest host Arsenio Hall.
"He's always covered in like grommets, zippers, sequins, everything's pink, everything's glowing. He's always coming off of a stage show, so I have to kind of match what he's doing," Fox added.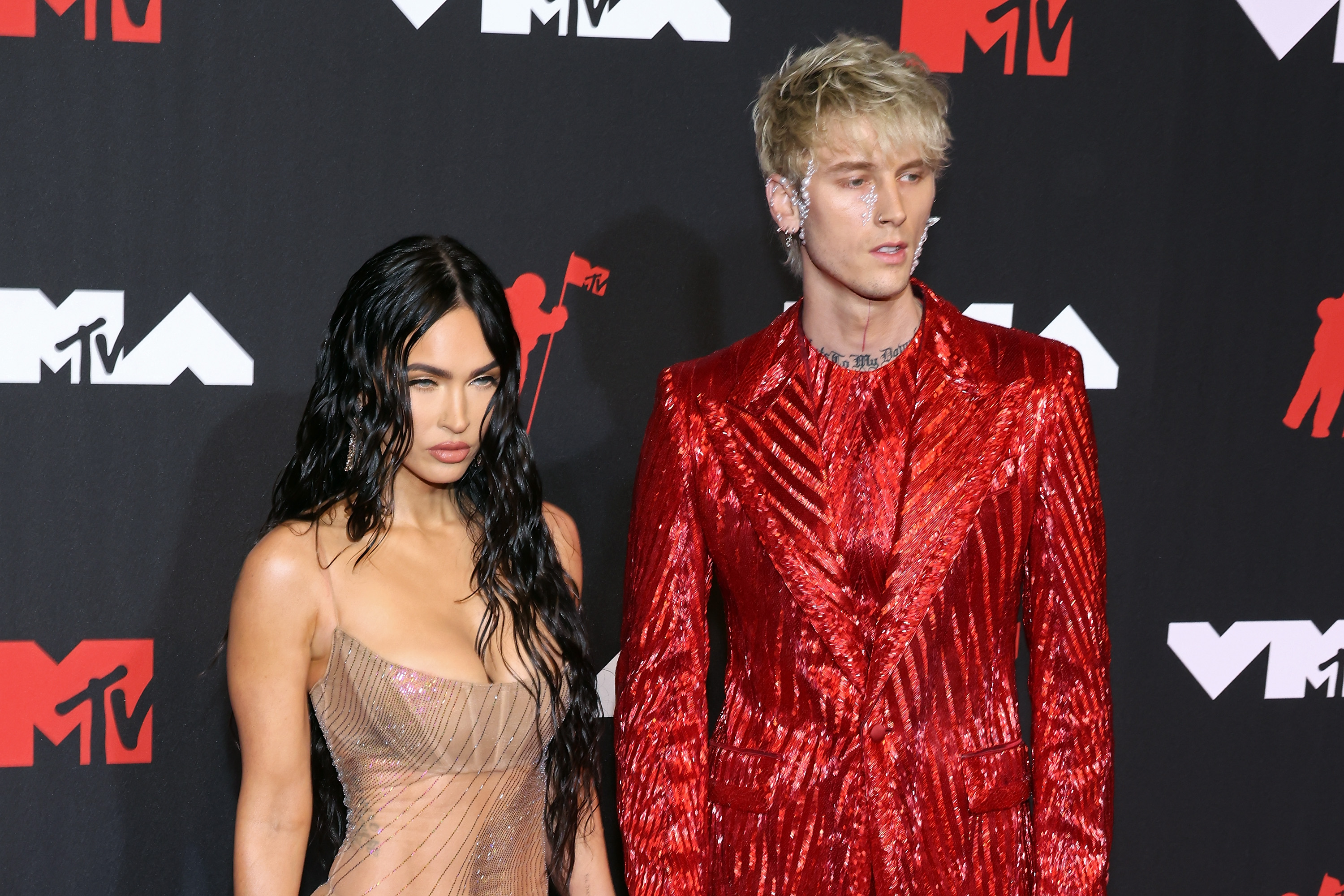 At the VMAs, the couple also coordinated their looks. "This one she took the lead, and I get the pleasure of having her on my arm all night," MGK said. According to Fox, the dress was MGK's idea. 
"'He was like, 'You're gonna be naked tonight,'" Fox joked to ET. "I was like, 'Whatever you say, daddy!'"
However the look came to be, the couple's coordination and Fox's evident confidence made them two of the brightest points on the red carpet.