Megan Fox Says She and Machine Gun Kelly Had a 'Soul-Mate Connection' When They First Met
Megan Fox was confident that she and Machine Gun Kelly were meant to be, even before they became official. In a new interview, the Till Death actor admitted that she instantly connected with the musician when they first met. However, she felt that their chemistry was too good to be true and even went as far as to make a pros and cons list before letting her heart win in the end.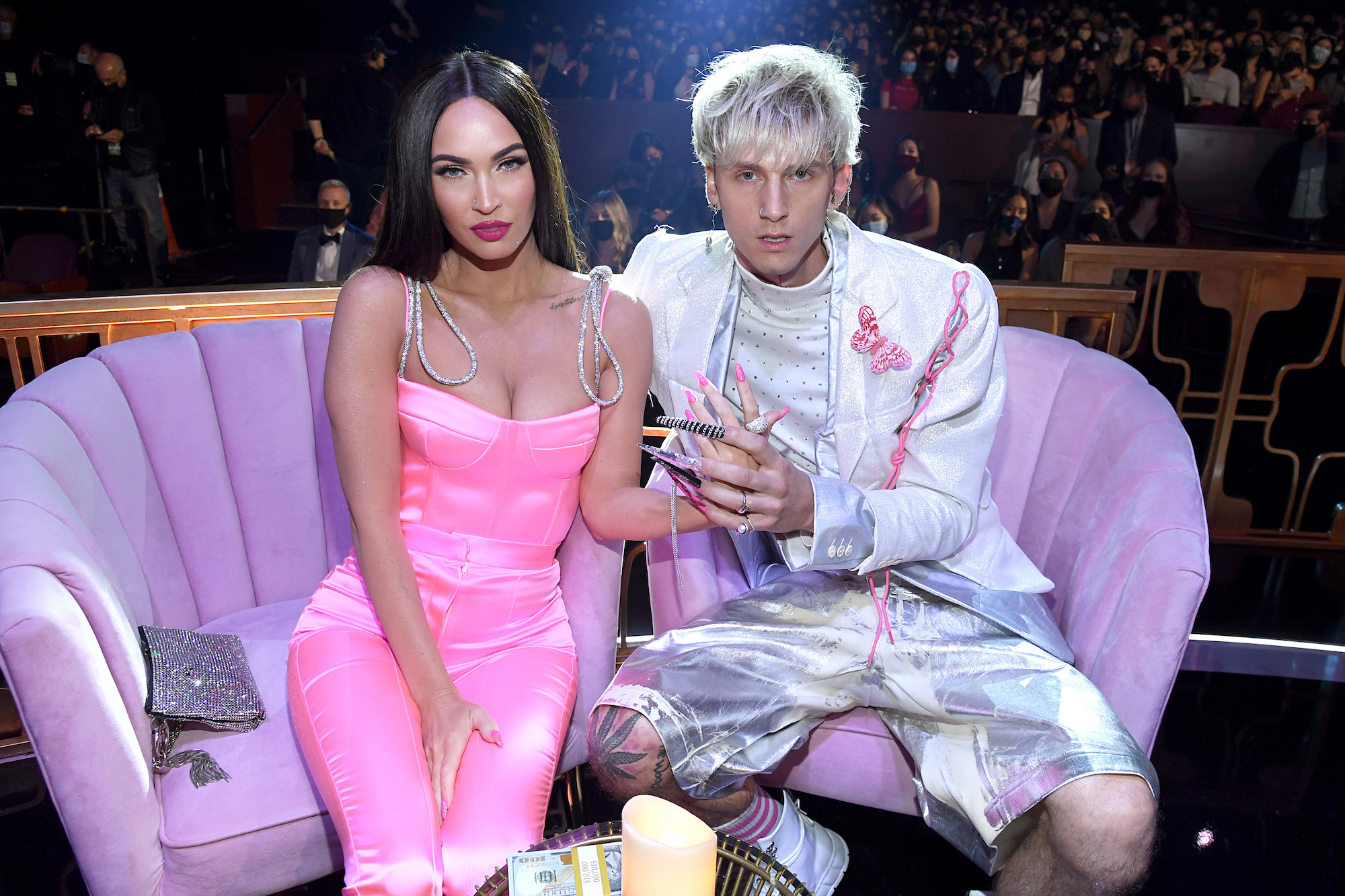 Megan Fox was initially hesitant to get close to Machine Gun Kelly, despite their instant connection
While recently speaking with Who What Wear, Fox got candid about her romance with rapper Colson Baker aka Machine Gun Kelly.
The two first met on the set of the thriller Midnight in the Switchgrass, where they instantly connected.
"When I met [Colson Baker], I knew instantly that this is a soul I've traveled with before, that this was a soul-mate connection, and that there was a purpose here," she explained.
Though their chemistry was off the charts, Fox admits that there was some hesitation on her part.
"There was my logical brain chiming and being like, 'This will never work for 101 reasons,'" the actor confessed.
Fox had even made a pros and cons list before acting on her feelings for the musician. In the end, she noticed that Kelly's pros outweighed his cons.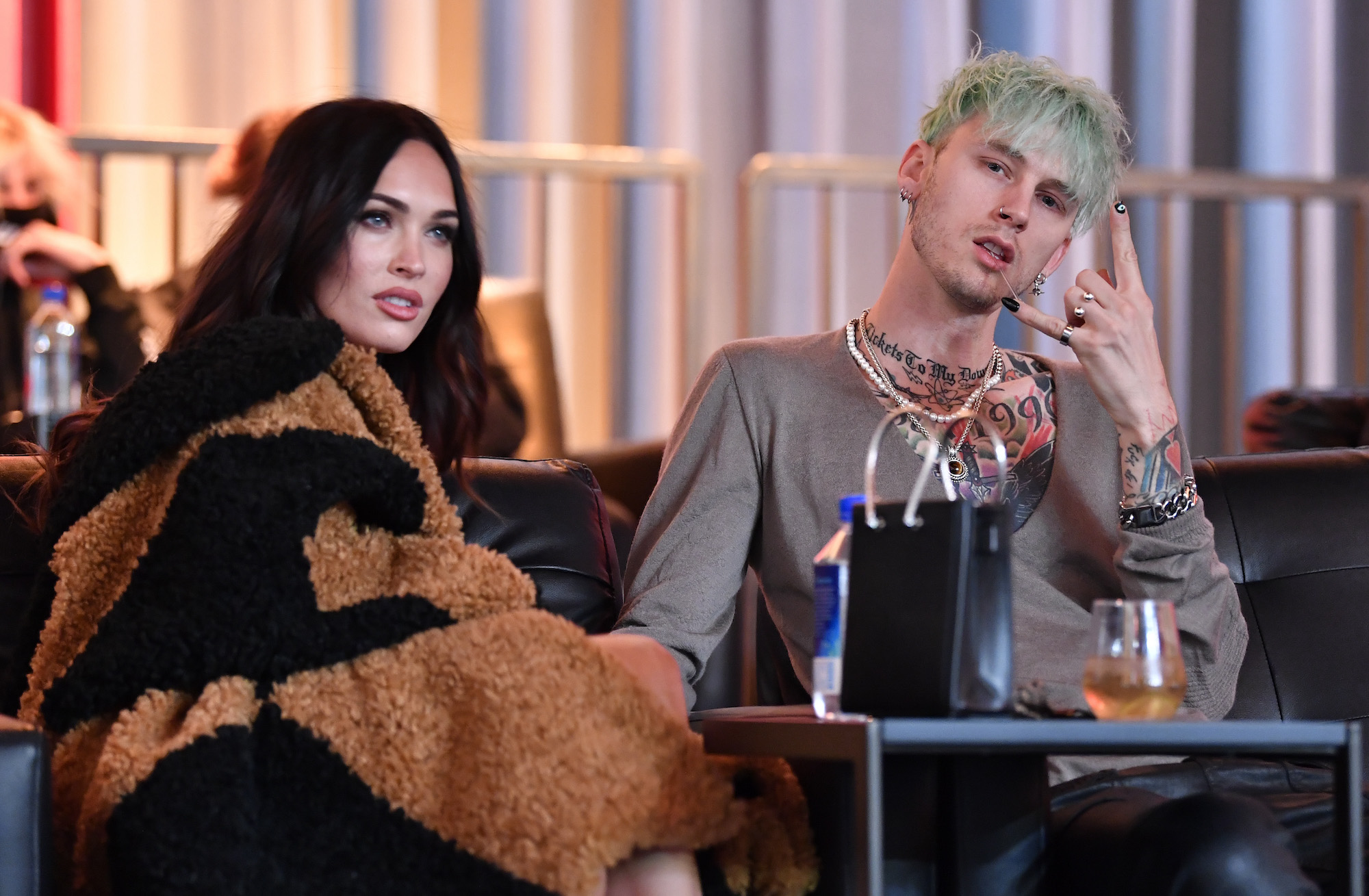 "I knew right away that he was what I call a twin flame," the Jennifer's Body star said of Kelly during their first joint interview for the podcast Give them Lala … With Randall in July 2020. "Instead of a soul mate, a twin flame is actually where a soul has ascended into a high enough level that it can be split into two different bodies at the same time." 
Fox continued, "So we're actually two halves of the same soul, I think. And I said that to him almost immediately, because I felt it right away." 
Megan Fox and Machine Gun Kelly started dating in June 2020
Fox and Kelly officially began dating in June 2020, a month after it was announced that she and her husband Brian Austin Green had split after nearly 10 years of marriage.
The couple confirmed their romance in the most millennial way possible — on Instagram. "Waited for eternity to find you again," Kelly wrote under a black-and-white photo of him and Fox. A few days later, she posted a similar image, captioning it, "Achingly Beautiful Boy… My heart is yours."
Since going public with their relationship, Fox and Kelly haven't been afraid to showcase their love for each other. Not only have they packed on the PDA on social media, red carpets, and the streets of Los Angeles, the pair have also gushed about each other during interviews.
In September 2020, Kelly revealed on The Howard Stern Show that he fell for Fox right away.
"I didn't know what [love] was until me and her made eye contact," he said. "That's when I was like, 'Whoa.'" 
Kelly added, "After I made the big chunk of the album, I did fall in love for the first time. That was my first experience with being open to love and stuff like that. I definitely wasn't set up to believe that that's something that could ever exist."
Megan Fox compared her and Machine Gun Kelly's love to a tsunami
Though they haven't been dating for long, Fox and Kelly have something special, which she realized early into their relationship.
In a November 2020 interview with Nylon, Fox described her romance with the rapper as a "once in a lifetime thing," sharing that their connection is of "mythic proportions."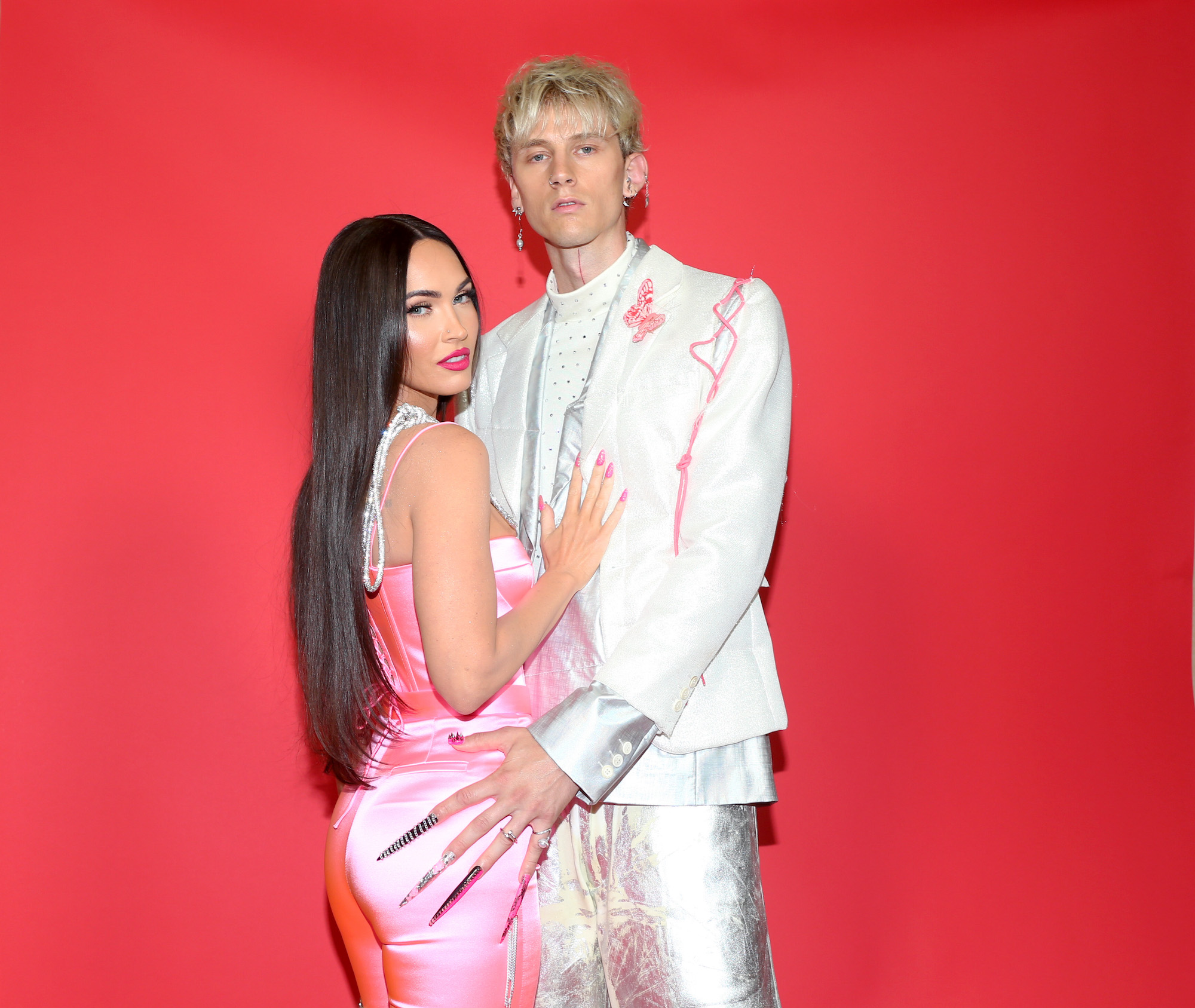 Fox went on to compare their relationship to a natural disaster, noting that what she and Kelly have is "intense."
"Loving him is like being in love with a tsunami or a forest fire," she said. "The intensity of merging with him is just overwhelming, and the threat it poses is so powerful but so beautiful that you have no choice to surrender with reverence and with gratitude." 
There's no question that Fox and Kelly are head over heels for one another. And to think their romance started with a simple pros and cons list.