Megan Thee Stallion Accused of Being a Fake Friend After Hanging Out with Kylie Jenner
Two of your favorite hot girls just came together for a night out.
On Saturday, July 11, Megan Thee Stallion and Kylie Jenner met up and hung out at a pool party in the Hollywood Hills. The "Cash Sh*t" rapper documented some of the evening on Instagram Live, posing alongside Jenner as other friends such as Tory Lanez played around in the background. The meetup between the influencers attracted criticism almost immediately due to Megan Thee Stallion's friendship with Jenner's old BFF Jordyn Woods.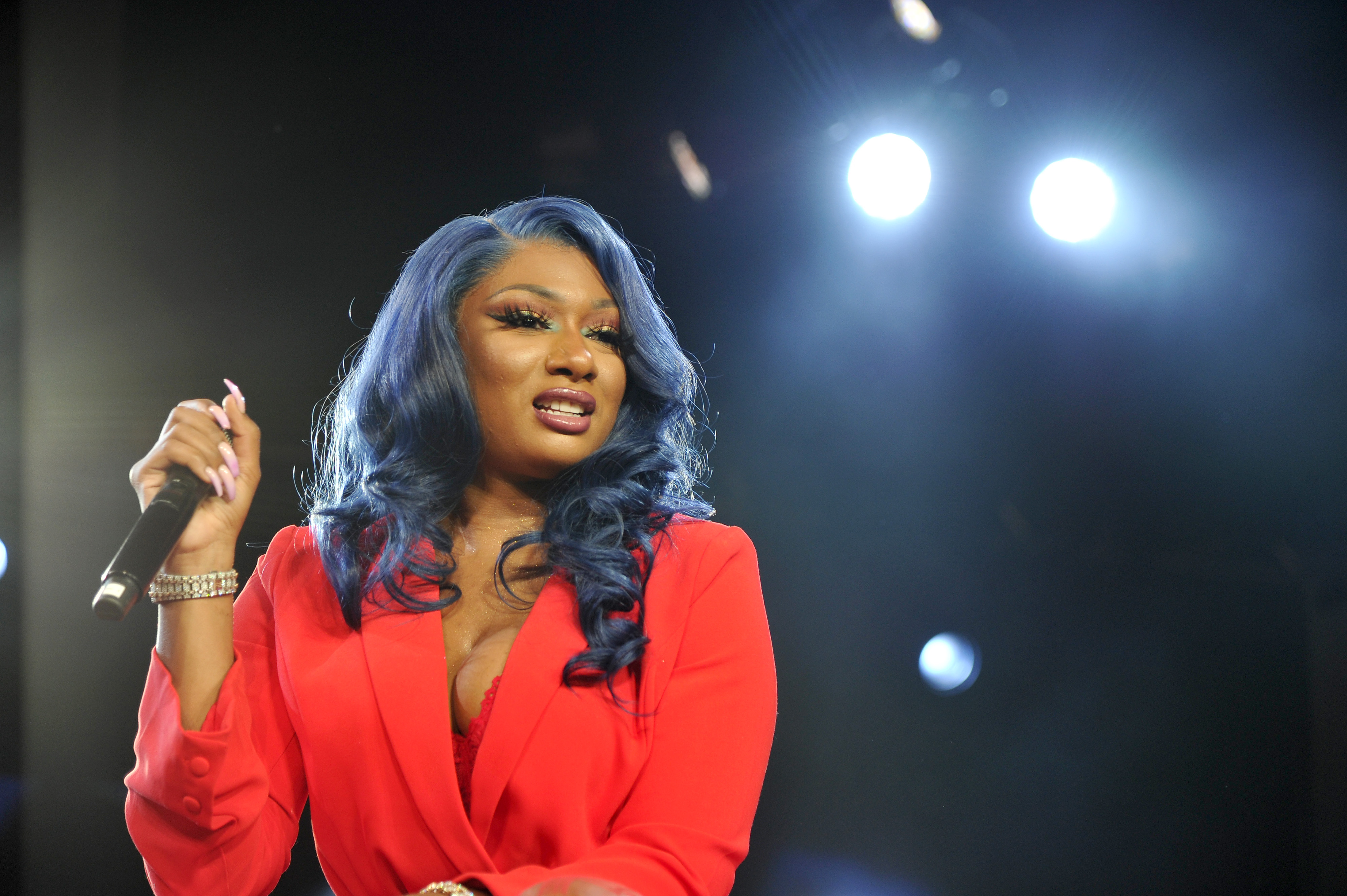 Megan Thee Stallion and Kylie Jenner's hangout
In a clip from the Instagram Live, Megan Thee Stallion and Jenner are seen standing side-by-side in the water. The Kylie Cosmetic mogul donned a gold bikini with matching jewelry while Megan Thee Stallion rocked a dark-colored swimsuit.
"We had to come kill the streets for five minutes," Megan Thee Stallion said as Jenner threw up the peace sign and Tory Lanez popped into the camera. The clip ends as an unknown person walks up and tells the two they have to cut down the music due to noise complaints.
Reactions to Megan Thee Stallion and Kylie Jenner's hangout
A lot of fans were excited to see two of their favorite stars come together, but others took issue with it given Megan Thee Stallion's relationship with Woods.
The two became friends shortly after Woods fell out with Jenner in February 2019 due to her cheating scandal with Tristan Thompson, and have hung out more than a couple of times. Woods was even there in October 2019 when Vogue spent 24 hours with the "Savage" rapper, hanging out at her home and mingling with her inner circle.
So seeing Megan Thee Stallion with her former friend just didn't sit well with some fans. "This the fake friend behavior I don't like," read one tweet, while another argued, "this is a little messy she don't have to beef with [Kylie] cuz she has nothing to do with their drama but she shouldn't be doing all of this with her."
Others, however, defended the Fever rapper, with one person noting: "Meg is literally cool with everyone. She ain't beefing or hating on anyone. She said anyone can get this friendship and i like that."
As of writing, neither of them has addressed the backlash.
Drama unfolded later in the evening
After the party, Tory Lanez and Megan Thee Stallion were pulled over by police. TMZ reports that they found a gun in Tory Lanez's possession and booked him on weapons charges while Megan Thee Stallion received treatment for an injury to her foot.
The "Hot Girl Summer" star broke her silence on the situation on July 15, saying in a statement posted to Instagram that she was actually shot by someone "with the intention to physically harm me." She noted that she is expected to make a full recovery and has been focused on healing ever since the incident occurred. It is unclear if the shooting happened at the party, but we'll keep you posted with any updates.
Read more: Megan Thee Stallion and Cardi B Have a Song Coming Out, Reports Say