Megan Thee Stallion and Cardi B Just Took Advantage of Kylie Jenner's Massive Social Platform
The conventional wisdom about success says that it's not what you know — it's who you know, and savvy influencers are well aware of the way that networks intersect and give them further reach. Collaborations are nothing new in the music world, and stars who come together to work on a project — whether it's a single verse on one track or an entire album — are staples for new and established stars alike. The rap world is particularly filled with collaborations, so there wasn't anything particularly out of the ordinary about Megan Thee Stallion and Cardi B working together on a new song and accompanying video.
What is raising some eyebrows, though, is the guest star who made an appearance in the video. What was Kylie Jenner doing there, and was it just a marketing ploy?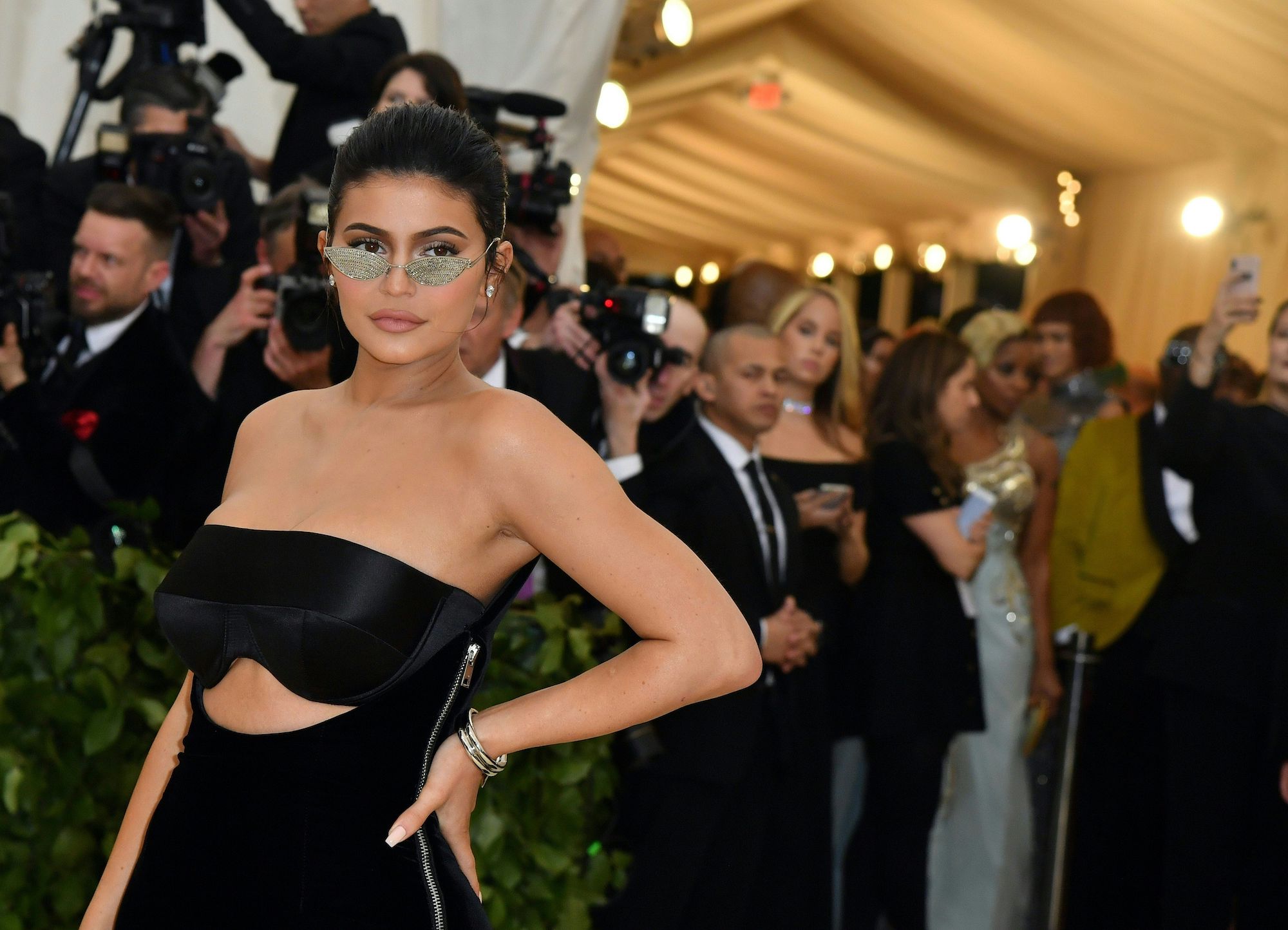 Megan Thee Stallion has harnessed her social media influence
Megan Thee Stallion has been making headlines and waves across the music industry. The young rapper had a rough start to life. Her father was incarcerated during her first eight years, but the pair became inseparable after his release. Tragically, he died when Megan Thee Stallion was just 15 years old, and the impact had a tremendous ripple effect on her life. Her mother inspired her to start working on rapping as an outlet when she was 16, and her talent was undeniable. Her mother was impressed by Megan Thee Stallion's potential and began managing her career. The pair worked together closely until her mother died from cancer in March 2019.
Despite those family tragedies, Megan Thee Stallion has carried on her parents' legacy by continuing to showcase her talents in the rap world. As she's navigated the professional side of the music industry, fans have come to her defense when they have seen her being treated unfairly. She has built up a substantial following and shares personal moments of her life — including details about her fight with Tory Lanez — on her Instagram.
Cardi B is also a talented influencer
RELATED: Are Megan Thee Stallion and Cardi B Friends?
Cardi B is another talented rapper who has a homegrown fan base of dedicated listeners. The New York-born rapper has impressed fans with her authenticity and very candid nature. She is unafraid to share details about her life and is unabashed about parts of her past that some may find unsavory. For example, Cardi B readily admits that she was a stripper as a young adult before she decided to try her hand in the music entertainment world.
She's been honest and open about everything from plastic surgery to her bank account, and many fans find her candor refreshing. On top of that, she's hilarious! The rapper's comments about the coronavirus (COVID-19) pandemic became a viral music sensation, and she frequently uses her social media platforms to make fans laugh. 
Kylie Jenner gave the collaboration a boost
When Cardi B and Megan Thee Stallion paired up to create "WAP," it was bound to be a hit. The sexy song is filled with suggestive lyrics that put both women's signature confidence in full display. The video doubles down on the sex appeal, featuring both rappers in a wide variety of revealing outfits walking down a fantastical hallway. In each room, they perform dance moves that play into the sexual nature of the lyrics. About halfway through the video, the shot pans up along the back of another woman clad in a leopard print dress. As the camera swings around, the viewers see that it's Kylie Jenner. The shot follows her walking down the hallway until she opens a door and then glances suggestively back at the camera before the scene cuts away.
Some fans were a little perplexed by Jenner's presence. After all, she's not a rapper, and her part in the video is limited to this silent walk. However, other fans recognize exactly how smart it was to include Jenner in the video. Cardi B has 72 million Instagram followers. Megan Thee Stallion has 13.2 million. Both of these women have built impressive networks of influence, but neither can hold a candle to Jenner's 188 million followers. Including her in the video was a way to tap into that incredibly impressive network of fans.