Megan Thee Stallion on How Her Anxiety Affects Her Relationship With Pardison Fontaine
Megan Thee Stallion is an award-winning artist known for her work on songs such as "Savage" and Cardi B's "WAP." Through all of her successes, she also deals with anxiety. Megan Thee Stallion recently opened up about how anxiety affects her romantic relationship with Pardison "Pardi" Fontaine.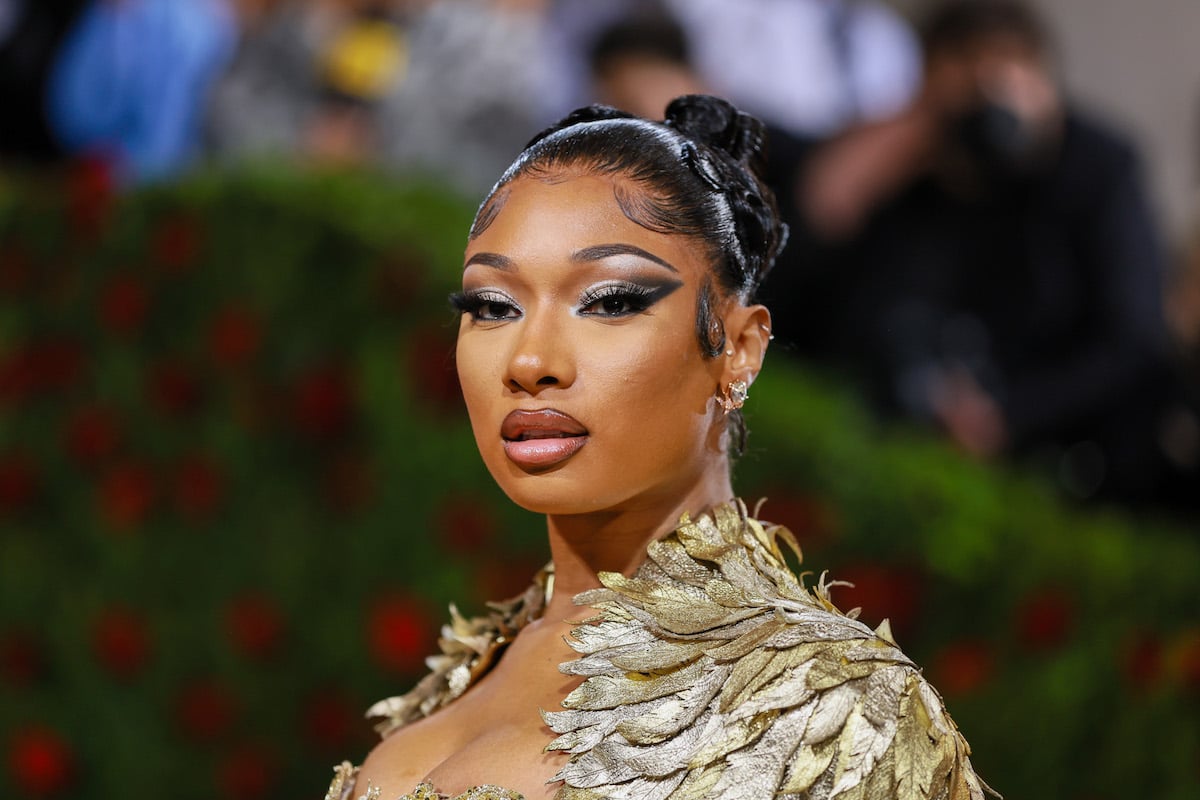 When did Megan Thee Stallion and Pardison Fontaine begin dating?
According to Glamour, Megan Thee Stallion confirmed her relationship with Fontaine in February 2021 during an Instagram Live. The rapper shared: "I didn't like what they was trying to say about Pardi 'cause he is so calm and so sweet and very protective.… That's my boo and I really like him."
It is not clear exactly when they met, but Megan and Fontaine did work together prior to dating. Fontaine is credited as a songwriter on "WAP" and a remix of "Savage."
Since going public with their romance, Megan and Fontaine have appeared at events together. For example, they were together on the red carpet of the iHeartRadio Music Awards in 2021. Later that year, Fontaine was there when Megan received the Glamour Woman of the Year Award.
Megan Thee Stallion reveals how her anxiety affects her relationship
Megan has been open about her experience with anxiety and seeing a therapist. She also recently shared how her anxiety affects her relationship with Fontaine.
"I appreciate him for loving on me even when I don't feel like I love me," Megan said in a new Rolling Stone interview. "I have a lot of anxiety, and I know I'm probably depressed on some level. I'll be like, 'Damn, you really sticking through it?'"
She also added, "'I really want to be good for you because I'm trying to be good for myself.' But I just … I don't know. Right now, I really don't know, because sometimes I don't feel good about me. So I feel like it's hard to be in a relationship when you are not loving on yourself right."
Megan Thee Stallion says Pardison Fontaine makes her happy
Despite some bumps in the road, Megan is happy with Fontaine.
In June 2021, she told a Houston radio show on 97.9 The Box: "First of all, he does make me happy, but my happiness comes from myself because I'm a happy lady. But like I said in the last interview, I got good energy around me right now. Everybody that's a part of my life, definitely makes me feel good, keeps me encouraged. I love where I'm at working and writing and with my music so that always puts me in a good mood whenever I figure out what I want to say in a beat. And yeah, Pardi does make me happy too."
Additionally, she also shared on Taraji P. Henson's Facebook Watch series, Peace of Mind With Taraji: "My boyfriend does make me very happy. He definitely takes care of me emotionally. He makes my brain feel good. He makes my heart feel good."
For more on the entertainment world and exclusive interviews, subscribe to Showbiz Cheat Sheet's YouTube channel.
RELATED: Megan Thee Stallion's Next Album Will Be 'Aggressive'