Megan Thee Stallion Calls Beyoncé When She Needs Advice, And Her Words Would Make Anyone Feel They Can Run The World
In addition to Beyoncé being someone she's always looked up to, Megan previously revealed that the singer is also one of the few people she goes to for advice.
Not many people can say they have Beyoncé's contact information on their phone, but Megan Thee Stallion sure can.
Since meeting at a 2020 New Year's Eve party, Bey and Megan have maintained a close friendship that has continued to grow. Though they haven't hung out like normal friends due to the coronavirus pandemic, the superstars have still grown close over the last year. So much so that Megan reaches out to Beyoncé whenever she's in need of some guidance.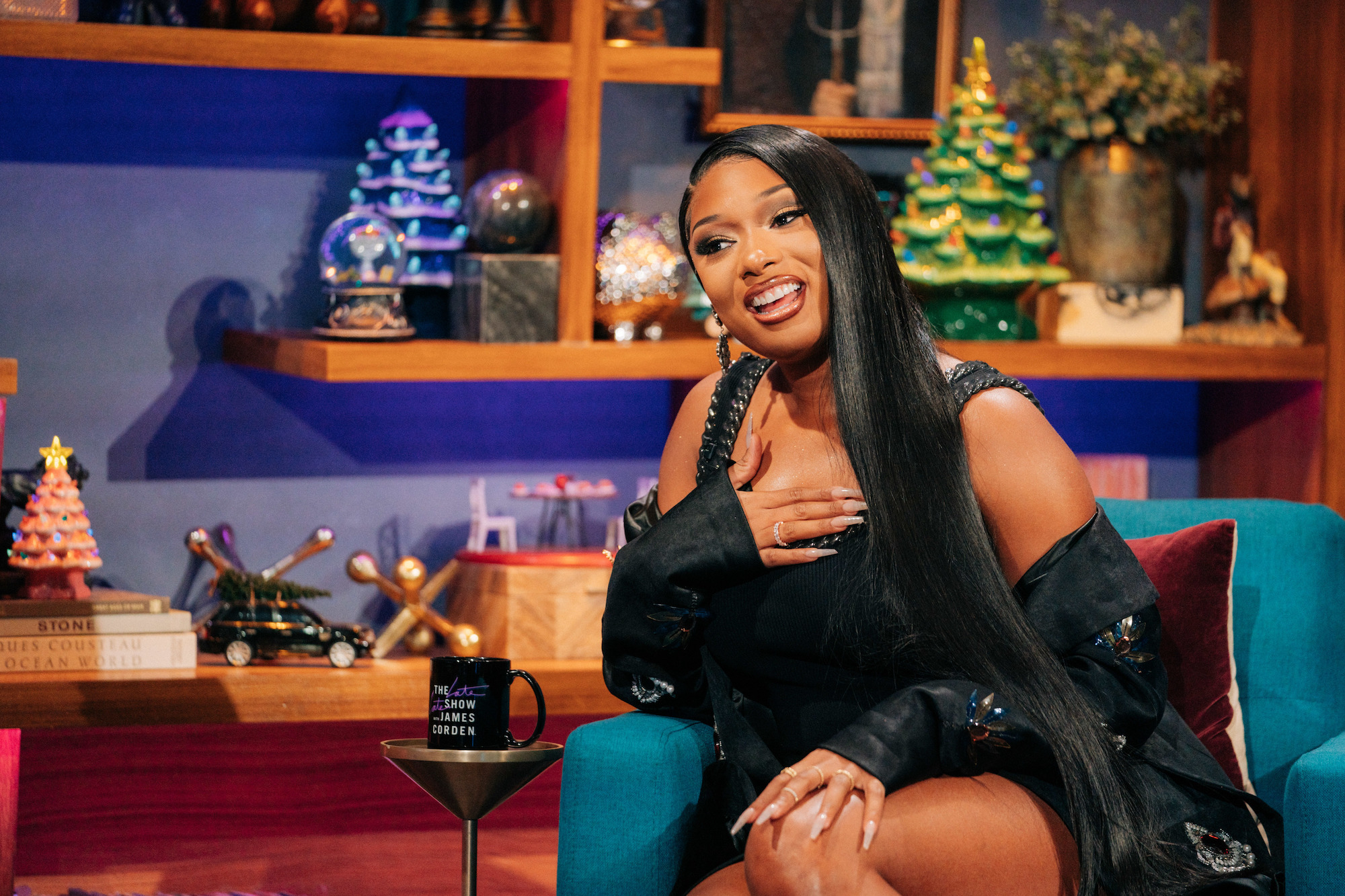 Megan The Stallion and Beyoncé had an immediate connection when they first met
The friendship between Megan Thee Stallion and Beyoncé kicked off in early 2020 when the two met at a New Years' Eve party hosted by the "Halo" singer and her husband Jay-Z.
During an interview with Variety in August 2020, the "Hot Girl Summer" rapper opened up about the meeting, sharing that she and Bey hit it off instantly.
"In the first five minutes of the conversation, I felt like I've been knowing her all my life," she told the publication. "She treated me like family, and now I feel like I am family. We talk all the time."
Megan even commemorated that night by sharing photo booth images of her, Beyoncé, and the singer's eldest daughter Blue Ivy from the party to her Instagram.
But the superstars didn't stop crossing paths there.
A few months later, Beyoncé hopped on the remix of Megan's hit song "Savage," which was widely praised by listeners. The rapper even gushed over the collaboration on Instagram live, sharing how unbelievable it was that she was able to work with the singer, who she and her late mother have always idolized.
"It's really crazy 'cause, like, my mama was a really huge fan of Beyoncé, and she used to make me watch a lot of Beyoncé's stuff," she said, according to Access. "I didn't wanna be like, 'Oh my God, Beyoncé, me and my mama love you!"
Megan Thee Stallion has always looked up to Beyoncé
Though it was only a matter of time before Megan and Beyoncé crossed paths, the rapper still can't believe that she's part of the Formation singer's inner circle.
While appearing on The Late Show with Stephen Colbert in December 2020, the "Cry Baby" rapper shared that she is still in awe over the fact that she's good friends with Bey. She also revealed just how much being close with the singer means to her.
"I remember the first time I ever saw Destiny's Child in concert, it was at the rodeo, and it was just amazing. And I remember being a little kid like, 'Wow! I want to do this one day,'" she said. "And just being from Houston, you have to know what Beyoncé just means to us. She's like the standard. So, being able to just speak to Beyoncé now, I'm like, 'Girl! Pat on the back.'"
Megan Thee Stallion gets advice from both Beyoncé and Jay-Z
In addition to Beyoncé being someone she's always looked up to, Megan revealed that the singer is also one of the people she goes to for advice.
"I would say Jay-Z gives the fun advice. Say if I'm having a bad day, he'll be like, 'Megan, girl, you need to be somewhere driving the boat. Turn up. Turn up, have a good time,'" she told Colbert. "You know what I'm saying? He gives me like, the more 'hot girl' advice."
As for Queen Bey? "Beyoncé is like, 'Look, queen, just rise above,'" Megan said. "She says it the nicer way."
Leave it to Beyoncé to make anyone feel empowered!