Megan Thee Stallion Goes Off on 'Basketball Wives' Alum Draya Michele for Joking About Her Shooting Incident
No one really knows what exactly happened between Megan Thee Stallion and Tory Lanez.
As police continue to investigate, Draya Michele of Basketball Wives floated a theory about what could've gone down between the rappers. She teased in an interview that they had a "Bobby and Whitney love" gone wrong, triggering an onslaught of criticism not only from fans but from the stallion herself.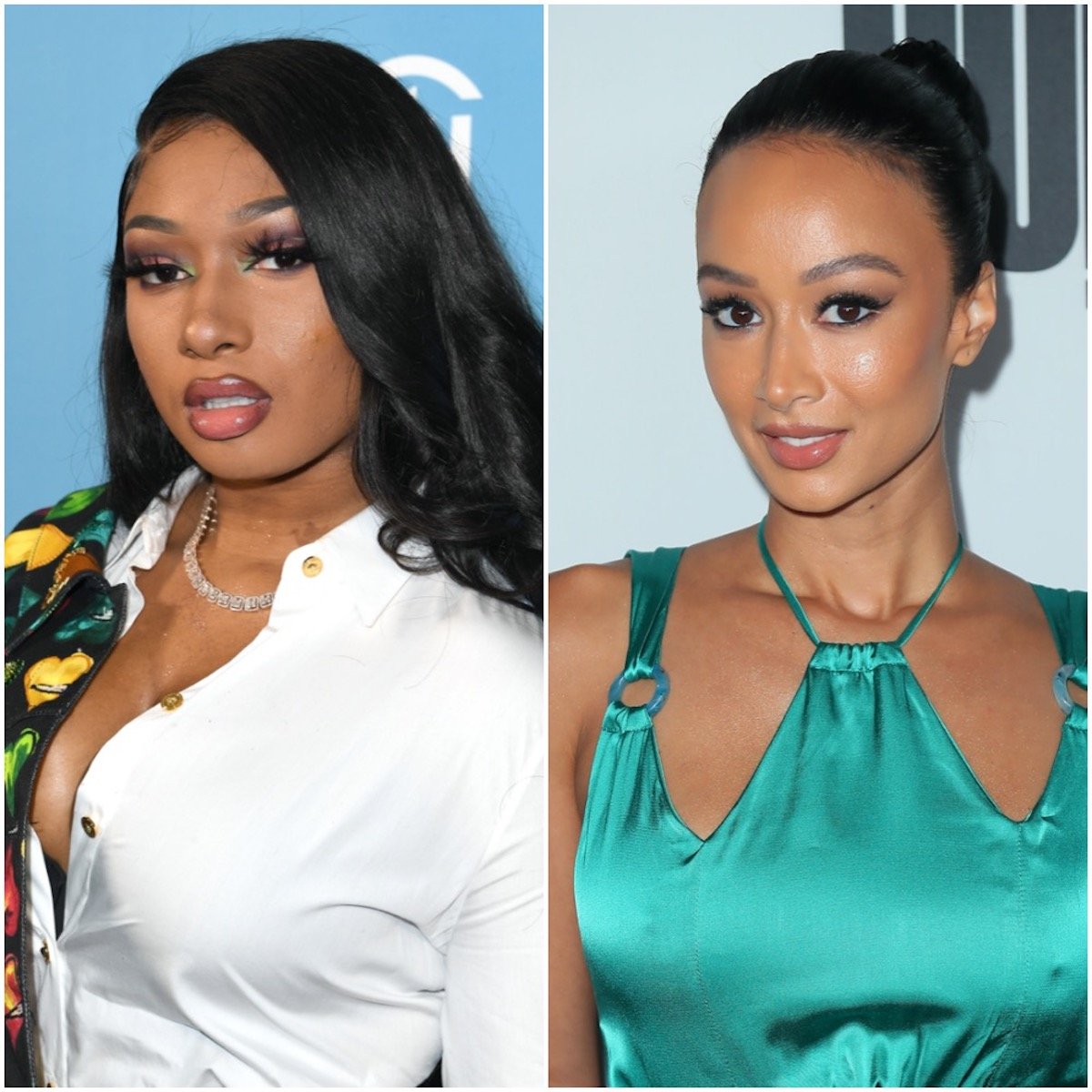 What we know about the Megan Thee Stallion and Tory Lanez incident so far
Tory Lanez, Megan Thee Stallion, and her best friend Kelsey had been leaving a Hollywood Hills party in the wee hours of July 12 when the rappers allegedly got into an argument, according to TMZ.
Police, who were responding to a disturbance call, reportedly pulled them over and found a gun in the car and Megan Thee Stallion with foot injuries. Tory Lanez was then arrested for carrying a concealed weapon while Megan Thee Stallion was treated for apparent gunshot wounds.
A few days later, on July 16, a source told Page Six that Tory Lanez had allegedly shot Megan Thee Stallion after they got into an argument. "Tory fired the shots from within the vehicle while Megan was outside trying to leave," the source explained. "There is video and the police are investigating. This is a case of a man physically harming and abusing a woman."
Ever since the reports emerged, Tory Lanez has been silent while Megan Thee Stallion has kept her comments to a minimum.
What Draya Michele said about Megan Thee Stallion and Tory Lanez
Michele made the remarks on the Wine & Weed podcast on July 22. The podcast is usually hosted by Sterling "Steelo" Brim and Chris Reinacher but with Reinacher on vacation, she and Van Lathan stepped in instead.
Around the 1:09:30 mark, the group began to discuss the alleged shooting and what they think might have caused it.
"I predict that they had some sort of Bobby and Whitney love that drove them down this Snapped-esque type of road," Michele said, referencing Bobby Brown and Whitney Houston, who were known for their tumultuous relationship. "And I'm here for it. I like that. I want you to like me so much you shoot me in the foot too."
"I want you to like me so much that if I'm trying to get out the car and you're like, 'No, sit your f*cking a** in the car, and I'm like, 'No, n***a, I'm not f*cking getting out the car.' 'No, you're not!' Bow, bow!" she said, mimicking the sound of gunshots.
Sensing the backlash she would receive, Lathan mused, "Draya just went viral, guys." Michele then gave a careless look and shrugged her shoulders.
Megan Thee Stallion's response to Draya Michele
The backlash to Michele's comments was swift and intense. As her name surged to the top of Twitter's trending topics list, Michele took to the platform and offered an apology. "I truly don't glorify domestic violence… I was trying to say just love me deeply. But while trying to be funny, I offended many, including meg. And I'm sorry," she wrote.
But Megan Thee Stallion slammed her anyways, calling her a "dumb b*tch" for joking about something so serious.
"Dumb b*tch that sh*t ain't f*cking funny who tf jokes about getting shot by a n***a," she tweeted. "And f*ck all the h*e a** n****s making jokes about it too. I'll talk about sh*t when I get ready," she wrote in a follow-up tweet.
Megan Thee Stallion previously called out people making jokes about the incident in a July 17 tweet, writing: "It might be funny to y'all on the internet and just another messy topic for you to talk about but this is my real life and I'm real life hurt and traumatized."
Fans comforted her and offered her love in the comment section.
Read more: Did 50 Cent Go Too Far With Megan Thee Stallion Meme? Some Fans Think So