Megan Thee Stallion Goes on Instagram Live and Reveals Details About the Tory Lanez Incident
Ever since her alleged fight with Tory Lanez, Megan Thee Stallion has decreased her social media presence and kept her comments on the ordeal to a minimum. But on July 27, the "Savage" rapper re-emerged and opened up about what happened. Taking to Instagram Live, Megan Thee Stallion called it "the worst experience of my life" and revealed just how serious her injuries were.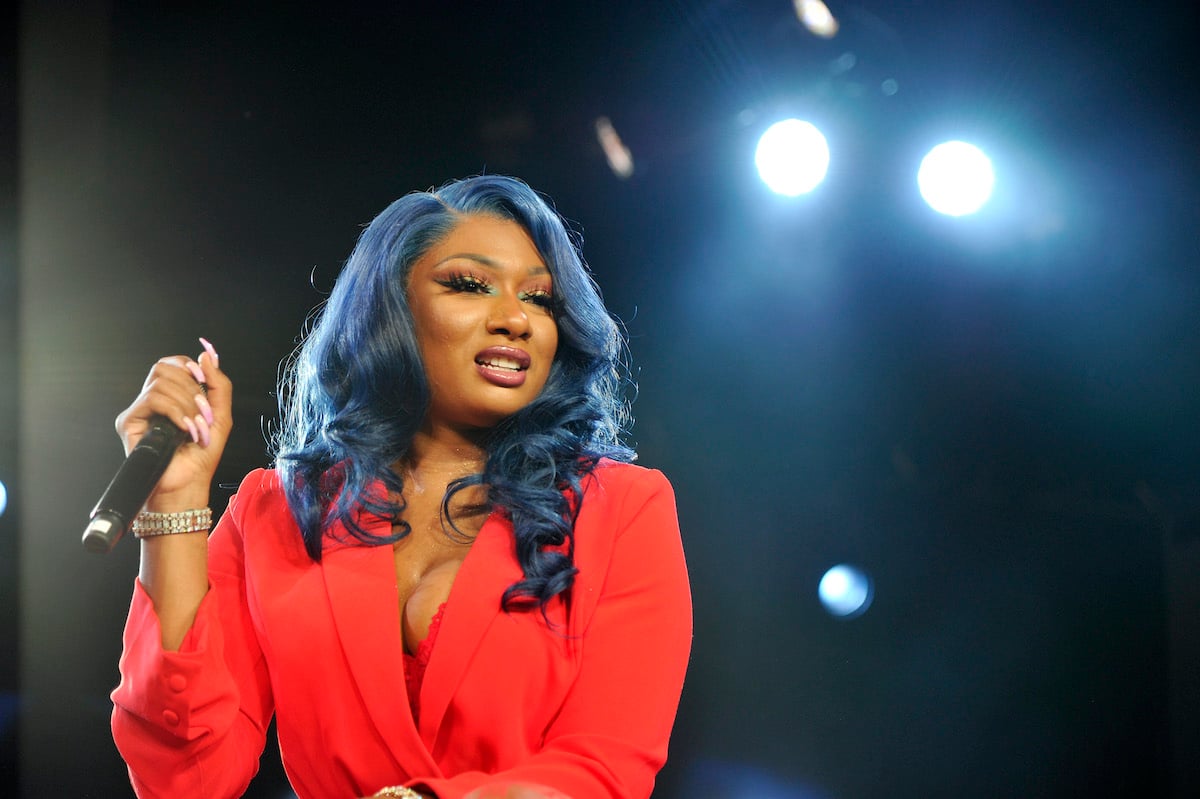 A recap of the alleged fight between Megan Thee Stallion and Tory Lanez
According to TMZ, Megan Thee Stallion, Tory Lanez, and her best friend Kelsey had been leaving a Hollywood Hills party on July 12 when the rappers got into a fight. Police were called and found the pair in a chauffeur-driven SUV.
Upon searching the vehicle, officers reportedly found a gun and noticed Megan Thee Stallion had foot injuries. Tory Lanez was then arrested for carrying a concealed weapon while the "Cash Sh*t" rapper received treatment for what was initially reported as a cut from broken glass.
Sources later claimed that Megan Thee Stallion had allegedly gotten into a fight with Tory Lanez
As reports about the incident swirled, Megan Thee Stallion took to Instagram to clarify she had actually suffered gunshot wounds by someone "with the intention to physically harm me." She did not say names, but a source later claimed to Page Six that Tory Lanez had allegedly shot Megan Thee Stallion during an argument.
"Tory fired the shots from within the vehicle while Megan was outside trying to leave," the source continued. "There is video and the police are investigating. This is a case of a man physically harming and abusing a woman."
Law enforcement has since started to look at the "Say It" rapper in regards to the alleged assault but a lack of witnesses has hindered their investigation, according to TMZ.
Megan Thee Stallion's Instagram Live about Tory Lanez
Following days of silence on the incident, the "Captain Hook" rapper went on Instagram Live to share a life update. In the video, Megan Thee Stallion began by acknowledging the supportive messages she's received as she continues to heal from her injuries.
"I was shot in both of my feet," she continued, noting that she also had to undergo surgery for her wounds. "It was super scary, like the worst experience of my life and it's not funny," she added, referencing jokes and memes about the incident.
"And it's nothing for y'all to go and make fake stories about. I didn't put my hands on nobody. I didn't deserve to get shot by nobody. I didn't hurt nobody," the rapper went on, seemingly alluding to claims made by podcast host Adam22.
As far as her silence, Megan Thee Stallion added: "It's not that I was protecting somebody. I just wasn't ready to speak. That's just not some sh*t you get on the Internet and talk about." She didn't name her shooter, but said they have taught her to watch the people she keeps in her company.
"It has definitely made me realize how to move forward and how to protect my energy," she continued. She mentioned that she tends to keep more people around following the deaths of parents and explained how she hasn't really gotten over the losses.
"You kind of fill your space with people that you think are making you happy … I feel like I was moving really fast. I was moving too fast and wasn't taking enough time to myself," she said, choking back tears. "But I do feel a lot better and thank God for the people around me."
She concluded by thanking fans and other supporters who have sent her well wishes as she recovers. Tory Lanez, on the other hand, has been totally silent since the incident made headlines.