Megan Thee Stallion Is Changing the Rules of Driving the Boat Amid Coronavirus Concerns
Megan Thee Stallion is known for having fans "drive the boat" at her concerts, shows, and events. However, a recent video seems to show that the rapper is having folks take over the boat in a different way in light of the coronavirus concerns.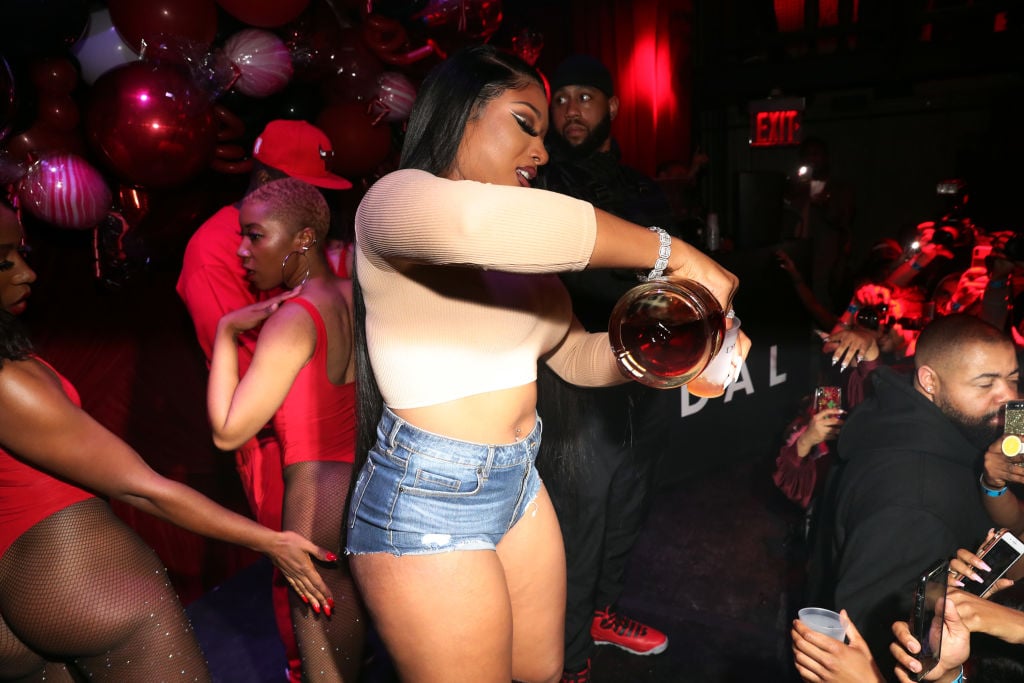 What is "driving the boat"?
In an interview with Slate,  Kedar "FlashGrfx" Griffith, who created the cover art for Megan's 2019 single, "Hot Girl Summer," explained in layman's terms what exactly "driving the boat" consists of.
"Driving the boat is when a girl, or Megan Thee Stallion, has a bottle of D'ussé [a cognac brand partly owned by Jay-Z], which is the bottle that she's riding with Nicki Minaj on the artwork," said Griffin.
"What she does is that she takes the bottle and pours some of the liquor into another girl's mouth. It's kind of a thing in the hip-hop culture now. Megan made it real popular. She started the movement of driving the boat, and if you go to parties, you will see girls pouring drinks in other girls' mouths like shots," he added.
"Driving the boat" was all over social media last year when the rapper got celebrities to partake in the driving.
Fans applaud Megan's safety precautions
Megan Thee Stallion hosted a Hottie Party in New York City at Public Arts on Monday. Instead of doing what she's known for and pouring liquor into fans' mouths from the bottle, she poured the liquor into cups and handed it out.
Fans on social media gave props to the rapper for putting everyone's safety first while still allowing them to have fun.
"I literally watched this happen in real time and knew she was doing this cause of el coronao," tweeted one fan.
Someone else said, "Not the individual cup. cmon safety and health!!!!"
Another person tweeted, "Y'all see how our queen is using cups now because of the virus? We stan."