Megan Thee Stallion Is Getting Dragged On Social Media Over Her GPA
You probably know Megan Thee Stallion as a writer, rapper, director, and leader of the Hot Girl Summer movement. But here's a little known fact: she's a scholar, too.
The "Cash Sh*t" rapper is enrolled at Texas Southern University, where she's finishing up her degree. She recently gave an update on how she's doing in school only to face widespread criticism from fans. Here's what she said and how people reacted.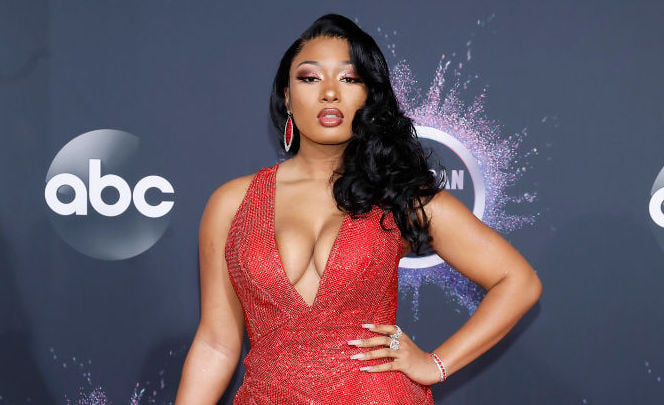 Megan Thee Stallion's education
Megan Thee Stallion started her college career in the early 2010s at Prairie View A&M University before transferring to Texas Southern University. She's pursuing a degree in Health Administration, with dreams of opening assisted living facilities in her hometown of Houston, Texas.
Despite having a wildly successful rap career, Megan Thee Stallion has said in interviews that she's stayed in school to honor her mother and grandmother, both of whom died in 2019.
"My grandmother was a teacher, and I started when my mom was alive and I feel like I definitely got to see it through," she told HollywoodLife in 2019. "But it's for me to, school and my music were, like I said, both of my Plan As. So I've got to see it through."
Megan Thee Stallion switched to online classes only amid her rise to fame, allowing her to better balance her music career. But even still, her work life can take a toll on her studies. She admitted in a March 6 appearance on The Breakfast Club that her grades are a little lower than she'd like them to be, revealing she has a 2.7 GPA.
Her goal is to get it up to a 3.0 GPA.
"I wanna be better and I wanna do better," she told hosts DJ Envy, Angela Yee, and Charlamagne Tha God. "But I'm trying," she continued.
Critics roasted Megan Thee Stallion
Despite all that she has on her plate, some people felt that her GPA could be a lot better and blasted Megan Thee Stallion on social media.
"Meg is on the breakfast club talking about she has a 2.7 gpa, we def can't be out here like that sis," read one tweet.
"I love you sis but your GPA shouldn't be a 2.7," said another tweet. "I'm sure it's due to your busy schedule but we need to get you an on the road tutor! You work too hard! You don't have to do it by yourself sis!"
Some even went as far as to question her intelligence, saying they now understand why she's locked into a "bad contract." (The Fever rapper recently vented on social media about having a spotty deal with her label, 1501 Certified Entertainment.)
Many people defended Megan Thee Stallion, though
At the same time, many people rushed to the "Captain Hook" rapper's defense.
"[Don't] understand how people want to give Meg Thee Stallion sh*t for a 2.7 GPA," one person tweeted. "She's in school doing her degree, with a successful rap career. She's rich. U have a 9-5 with student loans. We focusing on the wrong things."
Other people said she deserves praise just because of the fact that she remains in school, despite being a successful music artist.
"If I was in Meg shoes I probably wouldn't even have thought twice about finishing college once I blew up," read another tweet. "She's one of the very few that is actually finishing their degree while traveling the world, performing, etc. I'm proud of her and that 2.7 GPA."
Someone else urged critics to have a little more compassion, pointing to all Megan Thee Stallion has going on in her life.
"Y'all dragging meg for havin a 2.7 gpa??? Bro ?? 1. Her mom passed away not long ago… 2. She is a music artist.. which means she got shows. That's a lot of weight she gotta carry. School killing most of y'all and y'all don't even work," said another tweet.
With about a year left of her studies, Megan Thee Stallion has plenty of time to get her grades up. So just kick back and see what happens.
Read more: Megan Thee Stallion Reveals What Really Happened Between Her and G-Eazy