Megan Thee Stallion Makes Powerful Statement During Her 'SNL' Debut
Rapper Megan Thee Stallion used her platform to remind viewers of a significant message during her SNL debut: protect Black women.
While many fans were waiting for SNL to roast the recent U.S. presidential debate, this week's musical performer, rapper Megan Thee Stallion, used her platform to remind viewers of a significant message.
Megan Thee Stallion, 'SNL' musical guest, sang her hit song 'Savage' on the Oct. 3 episode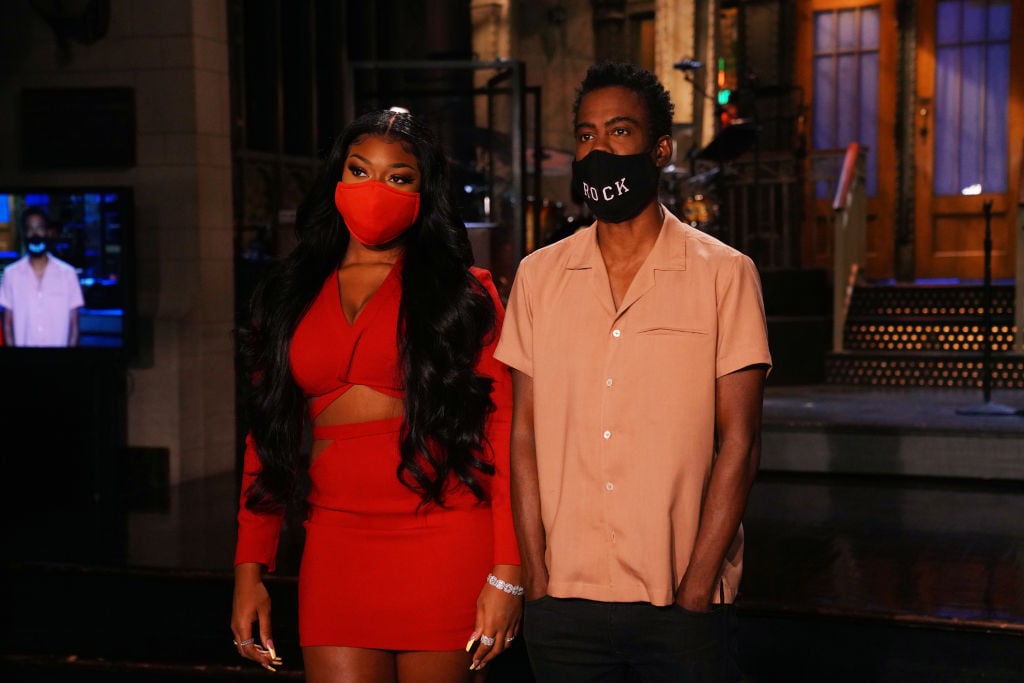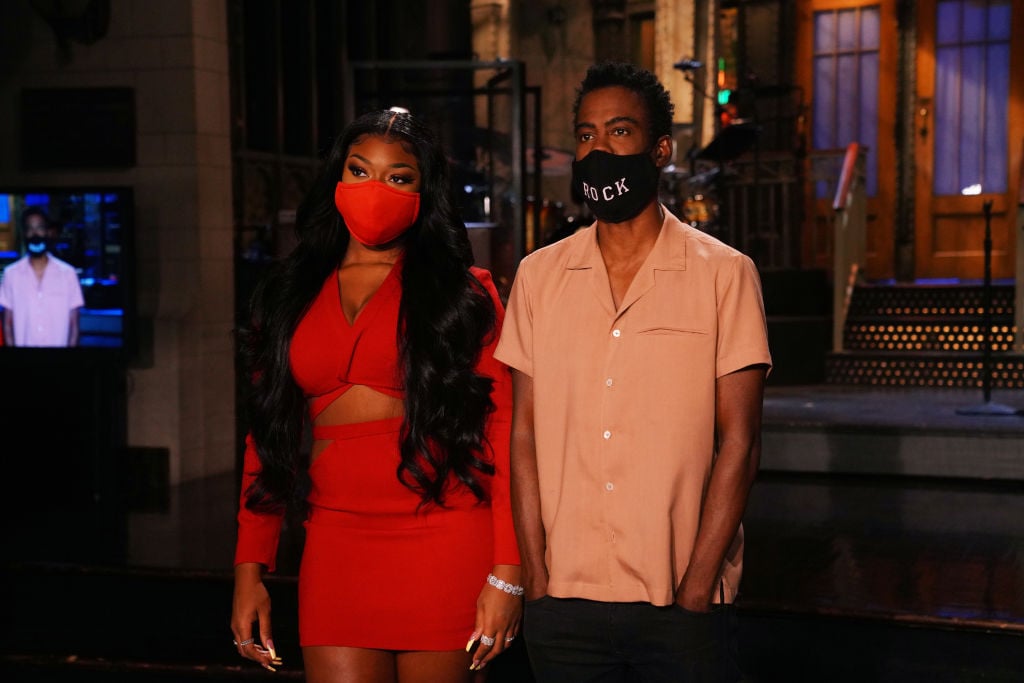 During her debut performance on Saturday Night Live, musical guest Megan Thee Stallion made a powerful statement for Black women.
In the rapper/singer/songwriter's first performance on the season opener of SNL, she sang "Savage," the popular song that became TikTok's 2020 summer anthem.
After being introduced by celebrity host Chris Rock, Megan Thee Stallion, dressed in a black-and-white leotard, performed the Beyoncé-remix version of "Savage," flanked by 4 back-up dancers. (Beyoncé wasn't there; Megan Thee Stallion danced it out to Queen Bey's verse).
While she rapped, her funky black-and-white background showed the words: "Protect Black Women."
However, Megan Thee Stallion made extra-sure that her message was heard loud and clear.
The rapper used Malcolm X quotes during her song on 'SNL'
Near the end of the SNL performance, "Savage" stopped playing, and the audience heard a series of gunshots.
Then, while all 5 performers on stage stood facing forward, a quote from Malcolm X played over the speakers.
"The most disrespected, unprotected, neglected person in America is the Black woman," Malcolm X said in his 1962 speech, "Who Taught You to Hate Yourself?" The "Cocky AF" rapper used other truncated quotes from the activist's speech, including:
Who taught you to hate the texture of your hair, the color of your skin, the shape of your nose? Who taught you to hate yourself, from the top of your head to the soles of your feet?
Megan Thee Stallion spoke up for Breonna Taylor during her 'Saturday Night Live' debut
But Megan Thee Stallion wasn't done — she also spoke to a high-profile police shooting case in Louisville, Kentucky: that of Breonna Taylor. The next audio clip the rapper played specifically called out David Cameron, the Attorney General of Kentucky.
The Saturday Night Live musical guest used the voice of Tamika Mallory, who co-founded the Women's March.
"David Cameron is no different than the sell-out Negroes that sold our people into slavery," the sound-clip played of Mallory's voice.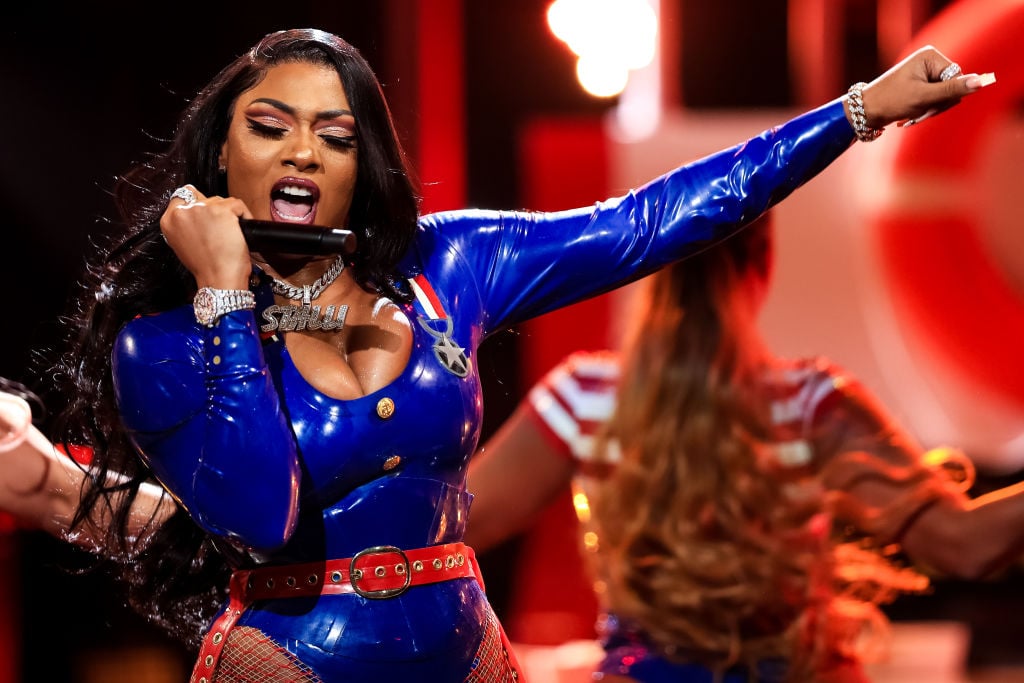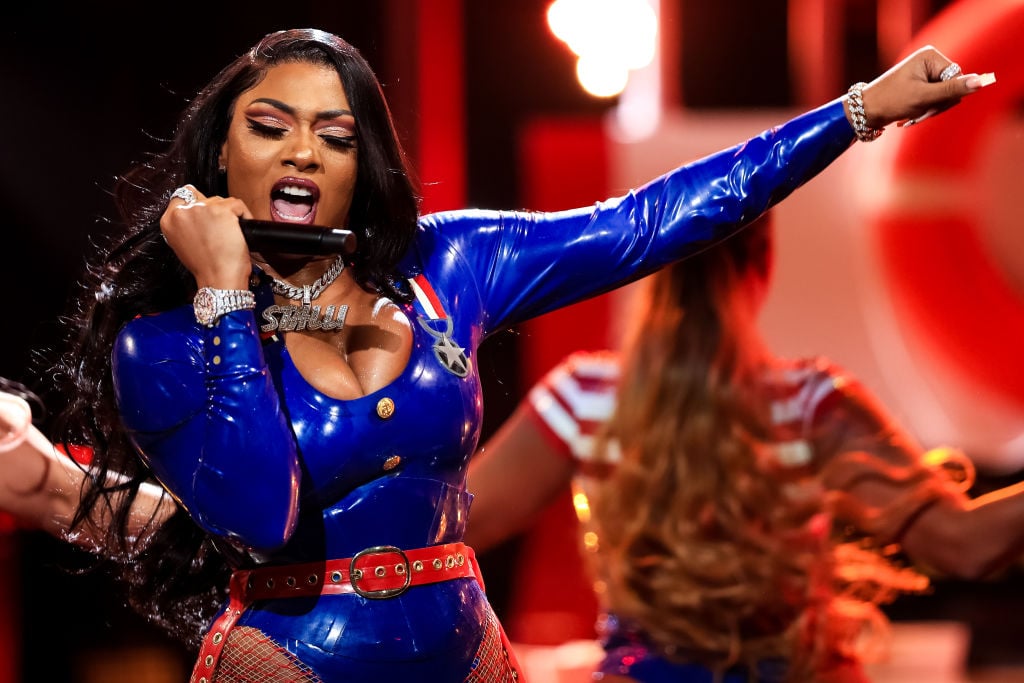 At that point in the performance, the artist used her own voice to speak truth to power.
"We need to protect our Black women and love our Black women. Because at the end of the day, we need our Black women," she said into the microphone, to cheers from the crowd.
But the "Savage" rapper also used her platform on Saturday Night Live to speak up for all Black Americans.
"We need to protect our Black men and stand up for our Black men," she continued. "Because, at the end of the day, we're tired of seeing hashtags about Black men."
Megan Thee Stallion and her 4 dancers ended their performance with fists raised in the air, with the words "Protect Black Women" still emblazoned on the screen behind them.