Megan Thee Stallion Once Entered a Rap Battle to Impress Her Crush
Since her debut, Megan Thee Stallion has been dominating hip-hop's landscape. Combining catchy melodies with fierce lyrical prowess, Megan was not only able to catapult herself to superstardom, but she managed to become one of hip-hop's most unique and influential performers. Being a female artist, Megan has also continued paving the way for future female rappers to tackle the once male-dominated genre. When Megan first started out, however, she had to prove herself through freestyle battles to show she could hang on the mic when the time came.
In one of her rap battles, however, Megan wasn't just rapping to prove her talent. She was rapping to impress a college crush.
How Megan Thee Stallion got into rapping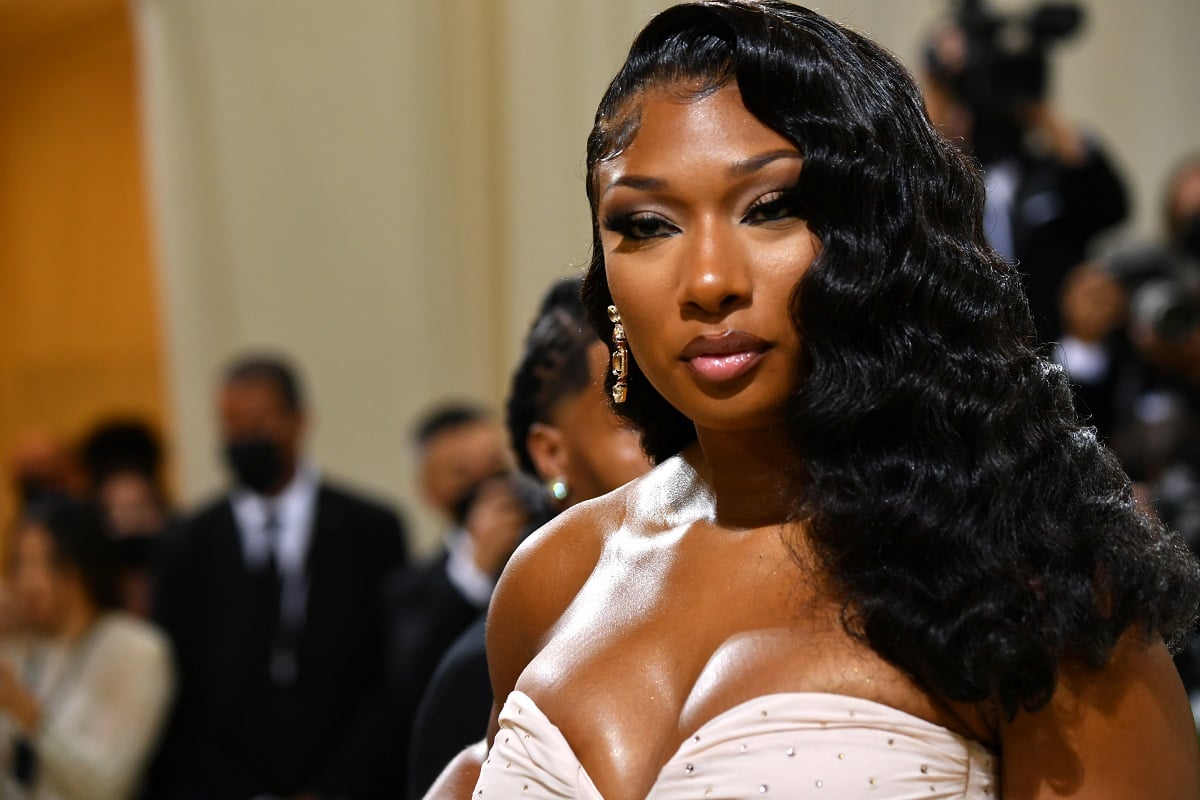 Megan Thee Stallion's first source of inspiration for rap music was her mom. Megan's mother, Holly Thomas, was a rapper herself in the early '90s. She went by the moniker Holly-wood. Late-night studio sessions with her mom fueled Megan's latent passion and talent for hip-hop. In secret, she would write rhymes and verses without letting her mom know.
Megan's claim to fame was a video posted online where the "WAP" singer was shown holding her own with 10 other rappers on top of a building. In a group of hungry MCs, Megan was undoubtedly the standout.
"Being in Houston, in Texas in general, I feel like getting in a circle and freestyling is just what we do," Megan said in an interview with Essence. "It doesn't matter where you at, who you with, somebody is going to do a rap battle. I would see boys together and they would be rapping, so in my head, this is what you do. I wanted to make sure I was always sharp and I could do it."
Rappers often seek to win battles for bragging rights, respect, or sometimes even money. But Megan Thee Stallion revealed there was a point in time when she entered a rap battle if only to impress a lucky someone that caught her eye.
Megan Thee Stallion once entered a rap battle to impress her crush
In an interview with Rolling Stone, Megan opened up about how she won her first rap battle to impress a longtime crush of hers.
"It was like me and my best friend, and we went to this little party," Megan said. "It was like all the basketball players were in there rapping, and nobody knew I could rap. The guy that I liked, he was going real hard, and I was like he got to know I could rap."
Determined to prove herself to her crush, Megan jumped into the rap battle to earn his attention.
Although Thee Stallion didn't confirm whether or not she won her crush's affection, the rapper did confirm she at least won the competition.
"So, I just jumped in, and all the guys were like, 'We don't even want to rap no more.' So, I could say I won that rap battle."
Who is Megan Thee Stallion dating now?
Megan Thee Stallion has been linked with rapper Pardison Fontaine since February of 2021. This was done after Fontaine shared a Valentine's Day photo of the two on Instagram. She's also been rumored to have dated G Eazy and Trey Songz. In January 2020, Moneybag Yo also confirmed he had a brief relationship with Thee Stallion.
In July 2020, Megan was involved in a high-profile incident with Tory Lanez. Megan accused Tory of shooting her in the foot after a heated argument. Neither Tory Lanez nor Megan had confirmed if they dated prior to the shooting. However, the pair were seen hanging out together frequently, which initially sparked the dating rumors.
Tory Lanez is currently waiting to stand trial for his alleged crimes.
RELATED: Megan Thee Stallion's Attorney Claims Tory Lanez's Team Is Trying to Discredit Her
Related post url: