Megan Thee Stallion Opens Up About a Potential Beyoncé Collaboration
There's nothing people want more than a collaboration between Beyoncé and Megan Thee Stallion. As two of Houston, Texas' finest artists, it just seems like a match waiting to happen and something that would be an instant classic.
In recent months, neither of them has said anything about a potential collaboration. But Megan Thee Stallion broached the topic in a new interview and shared whether fans can expect anything from her and the Queen Bey.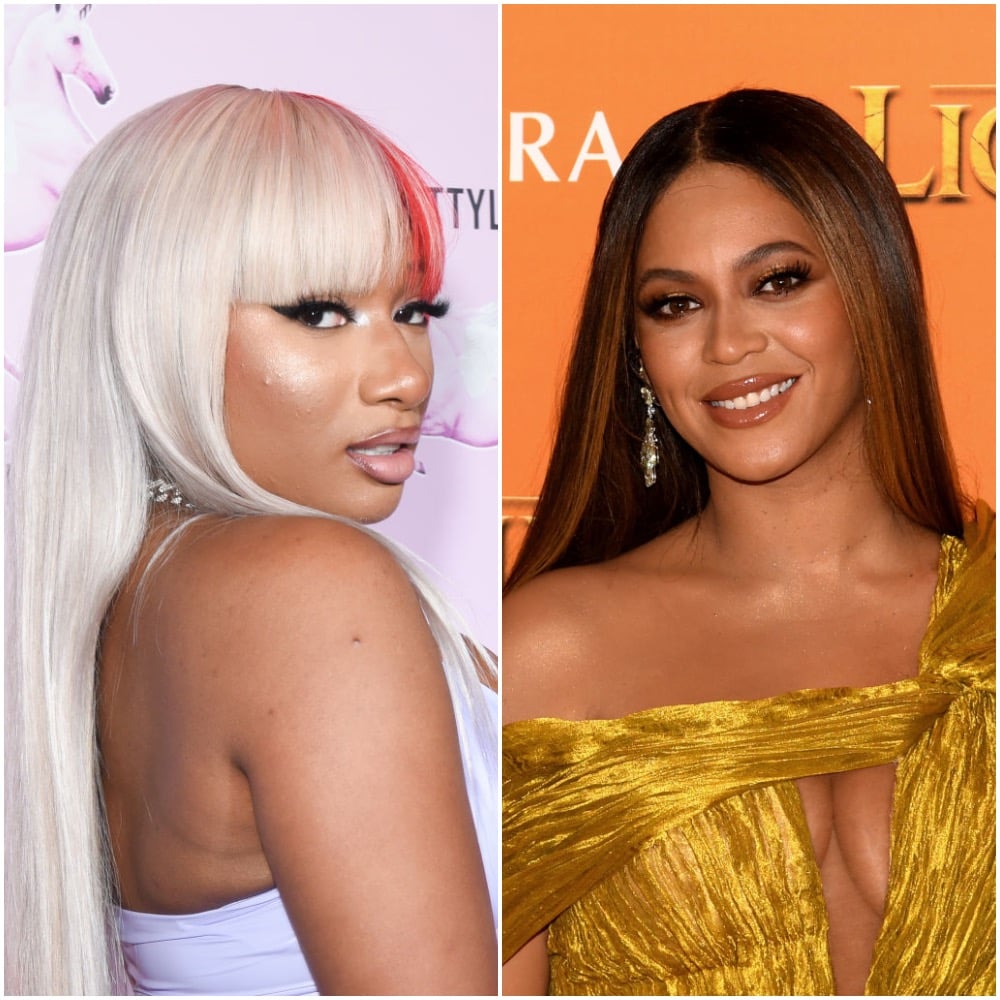 Megan Thee Stallion talks about a possible collaboration with Beyoncé
The comments came in Megan Thee Stallion's May 2020 cover story for Marie Claire, which was published online on April 6. When asked about a potential duet with the fellow Houston native, her eyes reportedly "[lit] up at the thought." But overall, it appears that they don't have any immediate plans to work together. The outlet goes on to say that the "collabs will have to wait."
It's surely not the news fans were expecting. But that doesn't mean it won't happen one day. As a mega-Beyoncé fan, Megan Thee Stallion would probably jump at the opportunity to work with the "Baby Boy" singer if given the chance.
"Everybody knows I super love Beyoncé," she told previously told Billboard. "I'm from Houston, she's from Houston. I've been listening to her all my life and she is just somebody that, when I'm feeling like, am I doing the wrong things or am I feeling the wrong way? I just go back and watch her old interviews. I watch her talk about going through the same struggles that I feel like I'm going through right now."
Megan Thee Stallion and Beyoncé previously made a move that had fans convinced they were working together
On Jan. 1, Megan Thee Stallion took to Instagram and posted a photo showing that she rang in the new year with Beyoncé and her eldest daughter, Blue Ivy Carter.
Up until that point, it was not known that Beyoncé was aware of the "Cash Sh*t" rapper, who achieved international fame in early 2019, so fans were seriously caught off guard by the photo. Some speculated that the two might've established a relationship months earlier and had even had some music in the works. But neither of them addressed the topic.
Megan Thee Stallion spoke about the first time she met Beyoncé in the same Marie Claire interview, admitting that she was overcome with nerves and nearly lost it.
"When I met her, I wanted to faint," she said. "But I had to keep it cool."
What's next for Megan Thee Stallion
Megan Thee Stallion is gearing up to release her debut studio album after giving fans a taste of what's to come on the EP Suga, which dropped in March and features the anthems "Savage" and "Captain Hook."
She also told Marie Claire that she is writing a horror movie but kept the details limited. Read more about that and her other projects in the link above.
Read more: A Rapper Appeared to Hit On Megan Thee Stallion and Fans Are Not Here for This Potential Couple