Megan Thee Stallion Receives Gift From Marvel Actor Michael B. Jordan Following Tory Lanez Incident
There's been an outpouring of love and support for Megan Thee Stallion following an incident that left her with serious foot injuries.
Fans and celebrities alike have been reaching out to the "Savage Remix" rapper to comfort her as she recovers, including actor Michael B. Jordan. Megan Thee Stallion recently took to Instagram and showed off a gift she received from the Black Panther star while thanking him for his support.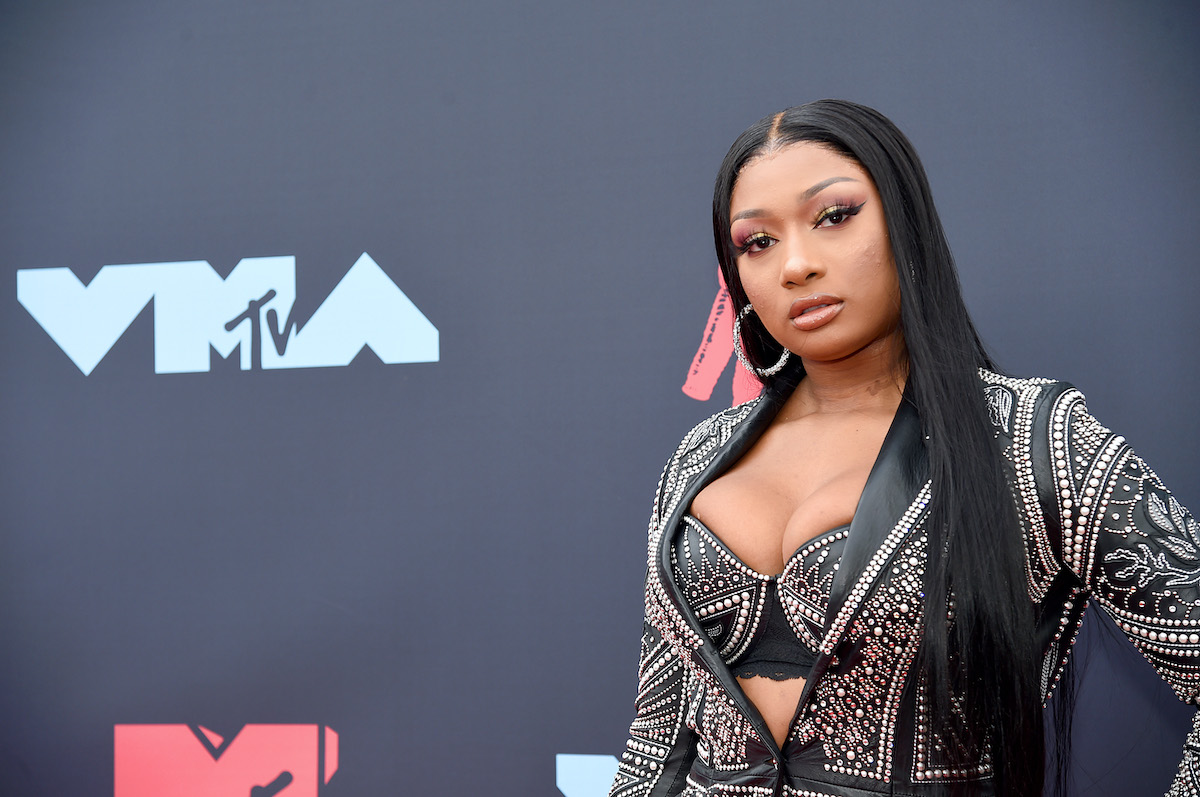 Michael B. Jordan sent Megan Thee Stallion a nice gift
Jordan appeared to send the "Cash Sh*t" rapper a bouquet of flowers. She posted a picture of a floral arrangement during the week of Aug. 2 along with the caption, "Thank you water head 😂 @michaelbjordan."
It's unclear how these two know each other, but they were first seen hanging out in September 2019 at a Coach fashion show during New York Fashion Week. In July, Jordan was caught leaving a flirty comment on a video of Megan Thee Stallion dancing, fueling dating rumors. But judging from Megan Thee Stallion's photo caption, it seems they are just friends who have a playful relationship.
Jordan joins a string of celebrities who have sent Megan Thee Stallion gifts following the July 12 incident. The "Hot Girl Summer" hitmaker has also revealed presents from famous faces such as Beyoncé, Rihanna, Lizzo, and Zendaya.
RELATED: Megan Thee Stallion Says She Has a New Boyfriend After Being Courted by a String of Celebrities
What happened to Megan Thee Stallion?
If you somehow missed it, Megan Thee Stallion was shot after leaving a party with Tory Lanez, her best friend Kelsey, and others. Sources identified Tory Lanez as the alleged shooter in interviews with TMZ and Page Six, but Megan Thee Stallion has not confirmed or denied the claims. She only noted that she had been shot by someone intending to cause harm. (One of many rumors is that Tory Lanez allegedly shot her following an argument, but she has described all such speculation as "fake-a** news.")
Law enforcement officials have reportedly started to look at Tory Lanez for possible assault charges based on the reports. However, TMZ reports that a lack of witnesses has made it complicated to bring charges against the "Say It" rapper, who has gone totally silent since the incident occurred.
RELATED: Tory Lanez Resurfaces for the First Time Since the Megan Thee Stallion Incident in Bizarre New Video
Megan Thee Stallion is focused on recovering
After receiving surgery to remove bullets from both of her feet, Megan Thee Stallion has been at home trying to recover.
"I'm not the type of person who can stay down for a long time," she told Variety in an interview published on August 5. "I don't like to be sad or keep myself in a dark place, because I know it could be the worst thing happening, but the pain and the bad things don't last for long."
She also let fans know in a recent Instagram Live, "A b*tch is alive and well and strong as f*ck and ready to get back to my regular programming."
RELATED: Megan Thee Stallion Appeared Irritated With Tory Lanez in Video Before Her Allegedly Shot Her