Megan Thee Stallion Responds to Claims She's Dating G-Eazy
Megan Thee Stallion is always rumored to be dating someone new. Now that a video has been floating around of Megan and G-Eazy, she had to address the rumors.
Megan Thee Stallion is the girl of the moment. She may have coined the term hot girl summer but her appeal hasn't worn off as the temperature has dropped. Having a hot girl summer was all about having fun and not letting men tie you down. Which is probably why fans have been so obsessed with who Megan might be dating. Whenever she is pictured even standing too close to a man, people wonder if she's dating him.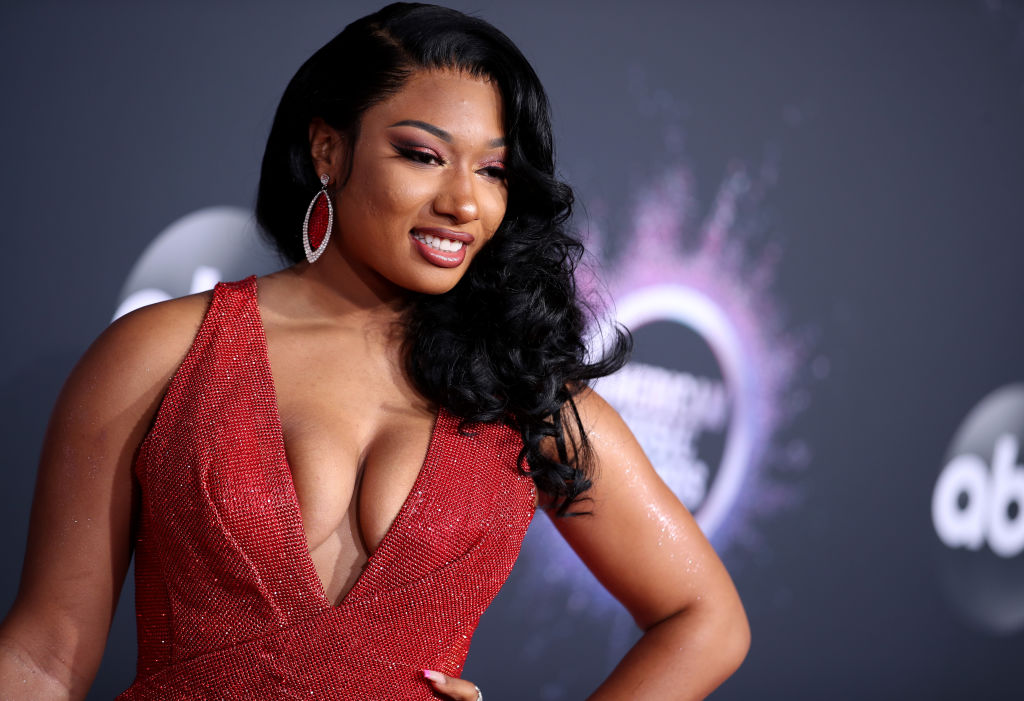 Recently, a video started surfacing that made fans think that Megan might be dating rapper G-Eazy. But the hot girl recently took to Twitter to set the record straight.
Megan Thee Stallion and G-Eazy
Over the weekend, a video of Megan and G-Eazy cuddled up together was published by The Shade Room. The two looked quite cozy as G-Eazy kissed Megan's cheek repeatedly. This was more than enough to send fans into a tizzy. The overwhelming majority of Megan Thee Stallion supporters were not here for the potential union.
"Just saw G-Eazy sucking Megan's face immediately followed by Jeff Bezos stanning Lizzo…….I wish I'd never woke up today," one person tweeted.
"I think we should launch a full federal investigation into how on earth G-Eazy of all people manages to date such hot women," another person wrote. " like….. he's greasy, abusive, and makes mediocre music AND YET…….. he somehow attracts straight 10's I don't understand."
Megan Thee Stallion responds
After the internet had a field day with the clip, Megan took to Twitter to announce that she and the rapper weren't together.
"Lol alright nowww y'all got all y'all jokes out," she wrote. "But I am not f—–g G Eazy."
But some fans were still skeptical.
"So why was he sucking the makeup off ur right cheek like that hottie," one person tweeted at Megan.
"Ok well Meg, these kids out here think relationships are someone licking yo face," another person wrote. "That's how simple everybody is today."
Others defended the stallion.
"She was just drunk having a little fun lol," one fan tweeted.
And some even thought Megan looked annoyed in the original video.
"She did and I could tell nothing further was happening but he couldn't say he got 'nothing', that's why he's posting all these lightweight videos like a high schooler," one fan said in response to a comment that Megan looked bothered by G-Eazy. "We know what you're about @theestallion."
Megan Thee Stallion's dating history
When Megan first began to rise in popularity, her fans wanted her to be single. But in July of 2019, she went public with her relationship with rapper Moneybagg Yo. The two were rumored to have started dating in May of that year. However, by November, Megan had deleted all of the couple's photos off of her Instagram and announced that she was single.
Since then, Megan has been linked with a number of artists, including Trey Songz and Wiz Khalifa. She has yet to confirm that she is with anyone. In fact, every time a new rumor starts swirling, the rapper has been quick to deny every accusation, which just means that we can never guess what's going on in her love life.