Megan Thee Stallion Reveals What Her Relationship With Nicki Minaj Is Like After Working With Cardi B
Megan Thee Stallion recently offered an update on her relationship with Nicki Minaj. She became close with The Pinkprint rapper in 2019, even collaborating that year on the smash seasonal anthem "Hot Girl Summer." But their friendship came into question in 2020 after Megan Thee Stallion worked with Nicki Minaj's rival Cardi B.
Clearing the air, Megan Thee Stallion revealed she's still cool with the "Good Form" rapper while also sharing her belief that she should be able to work with whomever she wants.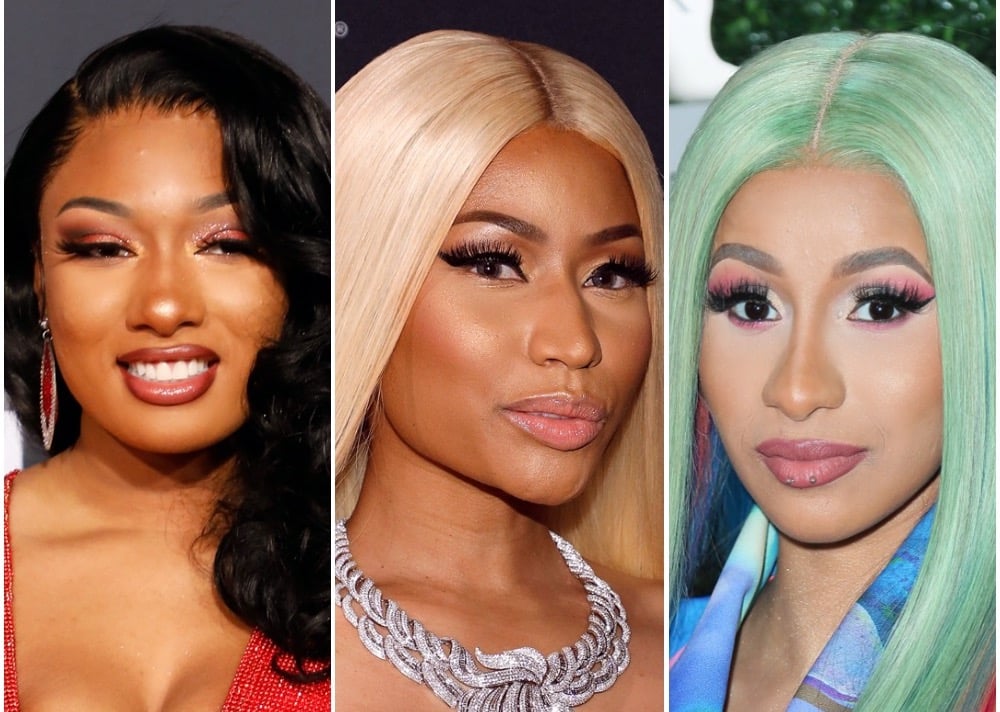 Some fans thought Megan Thee Stallion and Nicki Minaj would fall out after 'WAP'
When rumors emerged in early July that Megan Thee Stallion and Cardi B had a song coming out, there were mixed reactions. While some were thrilled to see the two come together, others reacted negatively, accusing Megan Thee Stallion of "betraying" Nicki Minaj due to her years-long feud with Cardi B.
Megan Thee Stallion didn't immediately address the claims. However, she'd previously said she was neutral and a fan of both artists. "I really, really, really like both of them," she told E! News's Daily Pop in August 2019 (via iHeartRadio). "They're two different people, two different rappers. It's not even the same. I feel like we need to stop trying to compare them."
Megan Thee Stallion shared more of her thoughts on the two in an interview in late November
Megan Thee Stallion's comments came in an interview on Chicago's 107.5 WGCI. When asked if she felt the need to tell Nicki Minaj about her collaboration with Cardi B ahead of its release, Megan Thee Stallion said no.
"I didn't feel like I had to call her first. I mean, 'cause at the end of the day, I'm still an artist and I should be free to work with whoever I wanna work with," she said around the 10:00 mark.
"My personal relationship with anybody doesn't affect what I choose to do as an artist," Megan Thee Stallion continued. "Even me and Cardi's relationship furthered after the song, like, she's great on her own. I love her as a person, we talk often, we talk a lot. Me and Nicki, our relationship hasn't changed since we did 'Hot Girl Summer.'"
"I feel like women, we really do know how to coexist and we really do know how to not be catty, so despite popular Internet opinion, that's really not the case," she added.
Megan Thee Stallion maintained she's a loyal friend but said, at the end of the day, she has to have a "logical reason" before taking sides. "I am that friend if my homegirl don't like you, I don't like you. That's what it be. But girl, you gon' have to give me a logical reason," she went on. "Like, you don't have to be in everybody's beef, you don't have to be in everybody's fight … like, if you've never done anything to me, we good. Everybody good."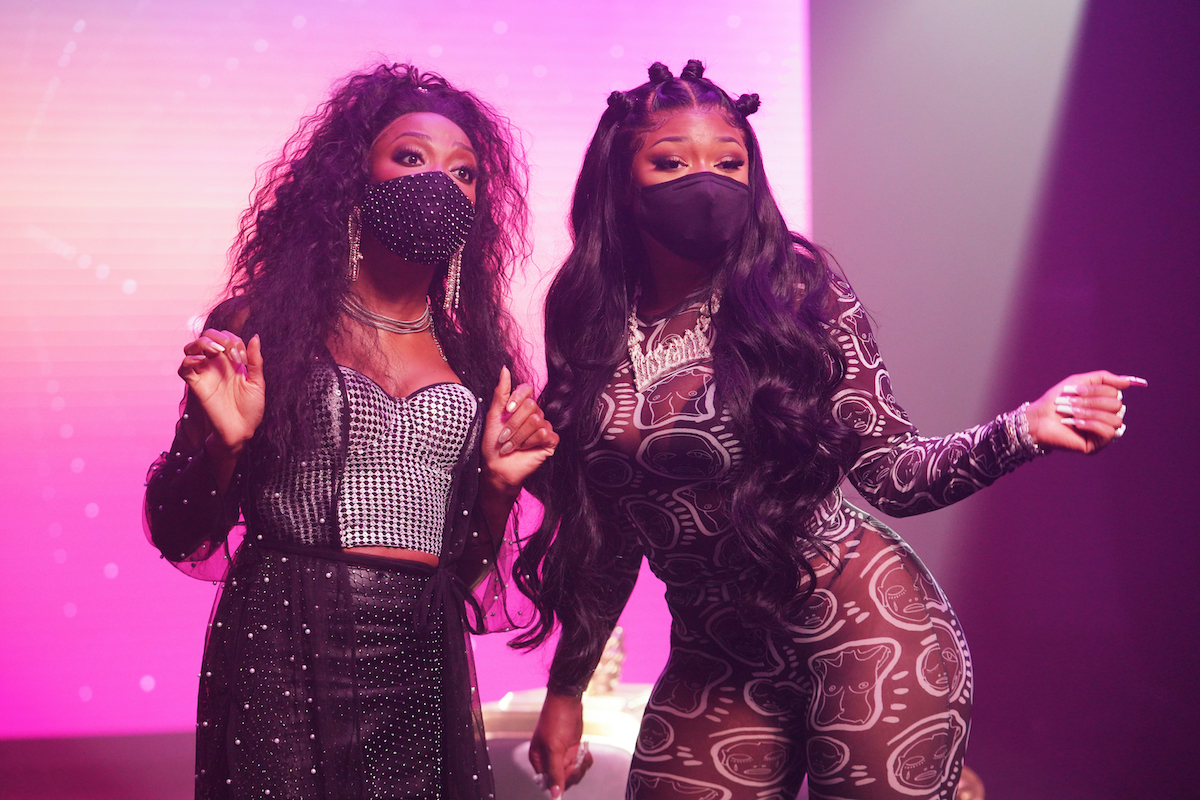 What Nicki Minaj said about Megan Thee Stallion amid the release of 'WAP'
As of writing, Nicki Minaj hasn't addressed Megan Thee Stallion's latest comments. But amid rumors of Megan Thee Stallion's collaboration with Cardi B, she was asked about the "Cash Sh*t" rapper and had nothing but positive things to say. Speaking to Variety, she praised her drive, independence, and intelligence, saying she adores how Megan Thee Stallion is changing the narrative for women across the board.
"Women are more than just baby mamas, and we can continue to prove that by being goal-oriented, bettering ourselves, and being independent. Megan is the perfect example that we can have fun and be smart at the same time," she concluded.