Megan Thee Stallion Says She Has a New Boyfriend After Being Courted by a String of Celebrities
Your favorite hot girl may be off the market.
Megan Thee Stallion went on Instagram on Sunday, June 28, and told fans that she's been seeing someone new. She did not share many details, but here's what we know so far.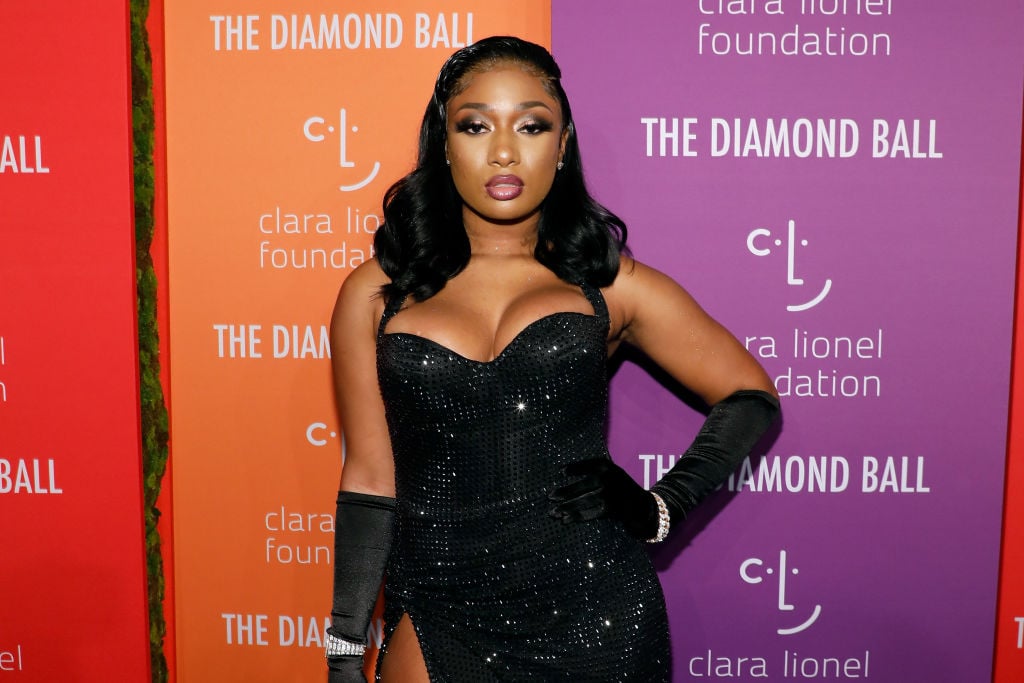 What exactly did Megan Thee Stallion say?
The "Savage" rapper had been on Instagram Live with her stylist E.J. King when she announced that she had a new beau. She said, "For all the n****s, stop hitting my phone 'cause I got a man."
She quickly claimed that she was only teasing before doubling back and saying, "Nah, I do got a n***a and he don't like that sh*t. And he dumb fine. And he dumb cute!"
She did not say any name, but the post got fans talking about who it could possibly be.
Megan Thee Stallion has had many suitors in recent months
Earlier in 2020, Megan Thee Stallion was linked to G-Eazy after they were seen getting cozy over the weekend of Super Bowl LIV. She downplayed the rumors in a later interview but said that she wouldn't be opposed to dating the "No Limit" rapper in the future.
California rapper Sage The Gemini went on to make a flirty comment about her in March, but it doesn't appear that she ever acknowledged it. Her fans, however, who are known as the Hotties, made it clear that they were not a fan of the potential romance, citing his history with American Idol alum Jordin Sparks.
In April, Megan Thee Stallion sparked romance rumors with Canadian rapper Tory Lanez after they were seen hanging out during the coronavirus lockdown, but she has described him as just a friend.
After that, Texas rapper Slim Thug chimed in and said that she needs to be with someone like him. "She need a Texas n***a that's taller [than] her that can handle dat a**," he wrote in a comment captured by The Shade Room. It's unclear if she ever responded to his remark.
Who has Megan Thee Stallion dated?
Megan Thee Stallion's only confirmed romance was with Memphis rapper Moneybagg Yo. They dated for a few months in 2019 before splitting up later in the year.
It doesn't appear that Megan Thee Stallion has ever addressed their reason behind their breakup, but Moneybagg Yo told radio host Ebro Darden in a Jan. 10 interview that they just weren't getting along.
"Two strong personalities just bumping heads a lot," he said when asked what went wrong. But despite the split, he said he didn't harbor any ill feelings, explaining, "It didn't work but I always wish her the best. I'm really proud of her. The Megan I know and the Megan ya'll know are two different things. It's still love, we just didn't see eye to eye."
Here's hoping her new beau is a better fit.
Read more: Megan Thee Stallion Shows Off Gift From Beyoncé In Honor of the 'Savage Remix' Going No. 1