Megan Thee Stallion Screamed the First Time She Heard Beyoncé's Version of 'Savage Remix'
Megan Thee Stallion has done quite well for herself in four years of rapping. She's already released four albums. She's performed at the 2019 MTV Video Music Awards and now has a collaboration with Beyoncé. All this while she's still going to college.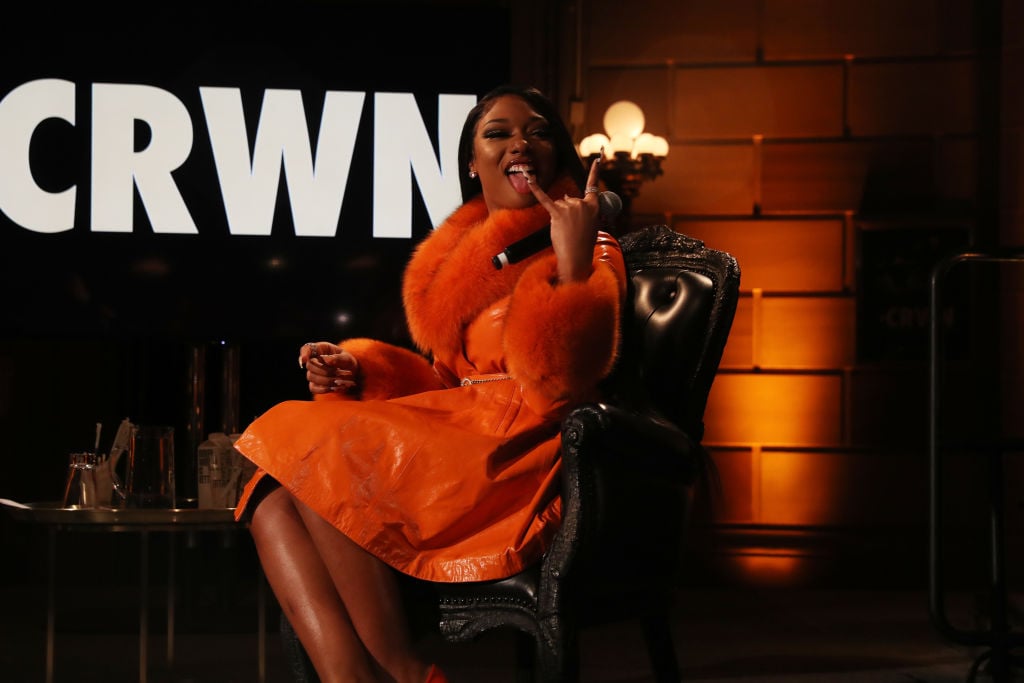 RELATED: Fans Slam Beyoncé for Allegedly Not Writing Her Verses on 'Savage Remix'
The rapper's "Savage Remix (featuring Beyoncé) hit number one on the Billboard music charts. She was a guest on the Zach Sang: Just the Interviews Podcast on May 19 discussing "Savage Remix," including Beyoncé's special request and her reaction when she first heard Beyoncé's complete version. 
Beyoncé asked Megan Thee Stallion to write new lyrics
Fans of "Savage" noticed the Beyoncé team up featured new lyrics. Megan Thee Stallion says the singer asked her to modify the song. 
"It was actually kind of a request," she told Sang. "It was like, 'Well, does she want to put any new verses on here?'"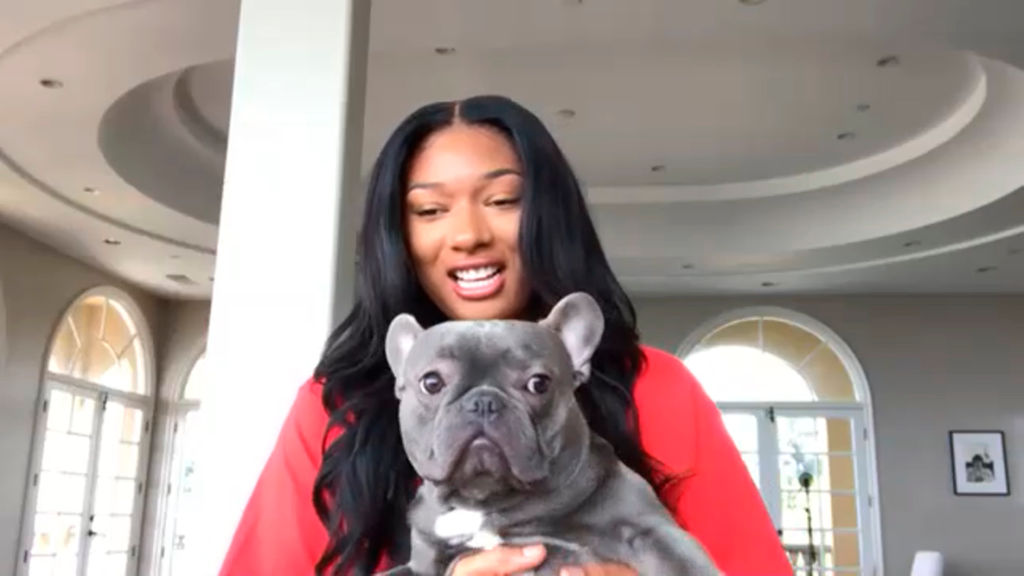 Megan Thee Stallion suspected Beyoncé had plans to sing, so she rose to the challenge.
"I'm like Beyoncé must be about to skate all over this song so let me go in and drop a new verse," she said. "'I can't just get on a song with Beyoncé and not say anything, right?" 
There was one part of "Savage" Megan Thee Stallion did not change
She was happy to have another go at "Savage." That was part of the collaborative process. 
"In remix you would have changed something," she said. "It's a re-mix so I had to come on there and talk some new sh*t."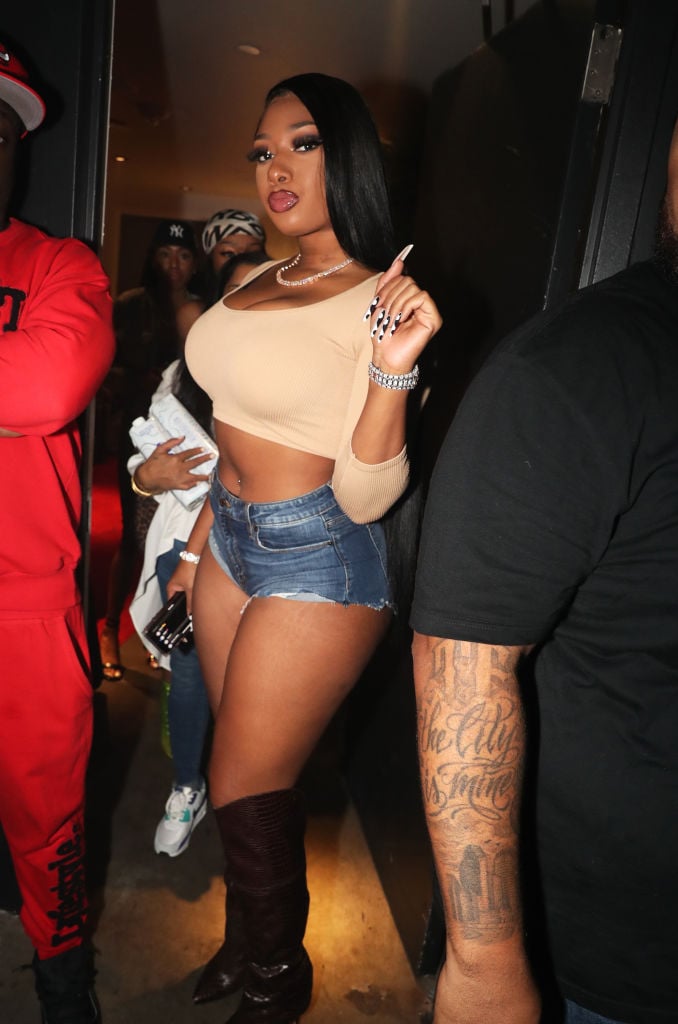 RELATED: Fans React to Megan Thee Stallion and Beyoncé Highly-Anticipated Remix to "Savage"
Fans also noticed the one verse she did not change. 
"I kept one piece because it was one of my favorite parts of the song," she said. "The other parts I was like mm-mm, y'all gonna hear me."
Beyoncé made her scream
Now that "Savage Remix" is number one, Megan Thee Stallion has shared her joy. She posted the gift Beyoncé sent her on social media. She told Sang her reaction the first time Beyoncé returned the song with her contributions.
"I changed it and then sent it to her," she said. "And then she sent me the song back with all the rapping and the singing. I was really freaking out. I literally ran up the stairs, called my grandma and I started crying."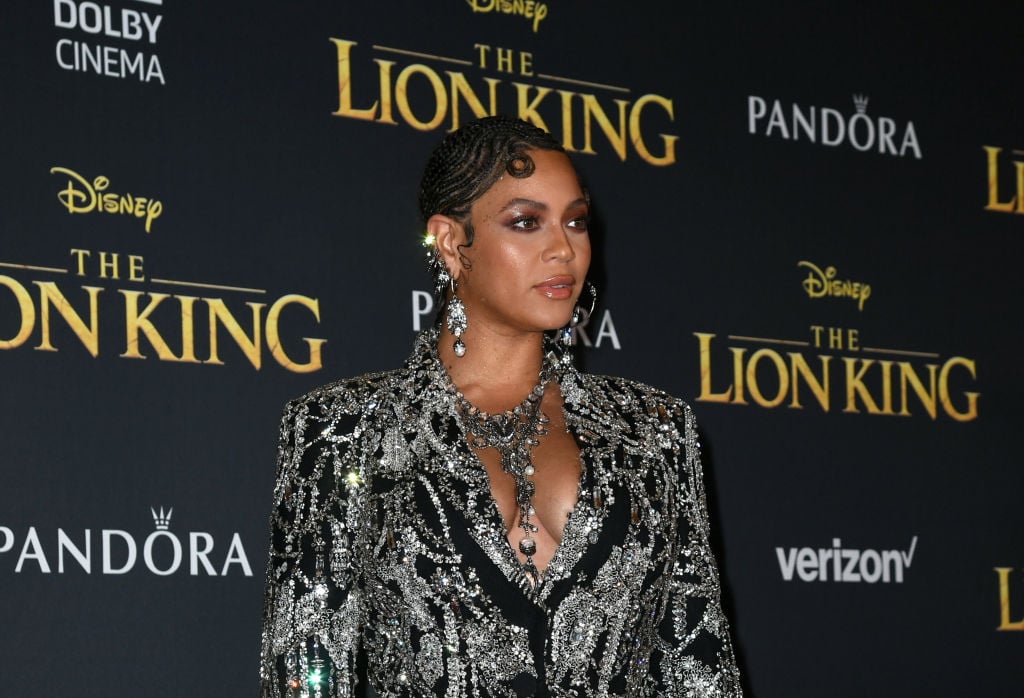 RELATED: Megan Thee Stallion Shows Off Gift From Beyoncé In Honor of the 'Savage Remix' Going No. 1
She was very close with her grandmother and great grandmother growing up. Her grandma is still someone she calls often, and recently bought her a new car, so she got to be the first to celebrate "Savage Remix" with her granddaughter.
"It's a really bad idea to call my grandma crying because she, number one, I could call my grandma and be like, 'Hey grandma,' she'll be like, 'What's wrong?'" she said. "Automatically something's wrong. I called her crying and I'm like, 'Listen, listen, I'm not trying to scare you but I'm crying.' We're both freaking out. She doesn't even know why she's freaking out. Then I'm like, 'Granny, I have a song with Beyoncé and she's freaking out."