Megan Thee Stallion Shares the Advice She Got From Beyoncé and Jay-Z Amid Tory Lanez Drama
2020 has been a year full of highlights for Megan Thee Stallion. She launched her very own fashion collection, landed a deal with Revlon, appeared on Saturday Night Live, and released a trove of hits — from "Savage" and "Captain Hook" to "Girls in the Hood" and "WAP."
But at the same time, there's been plenty of drama, notably the shooting incident involving Tory Lanez. Luckily, though, she has a supportive group of friends and peers to lean on. The "Don't Stop" rapper opened up about her whirlwind year in a new interview, including the advice she received from Beyoncé and Jay-Z in the midst of it all.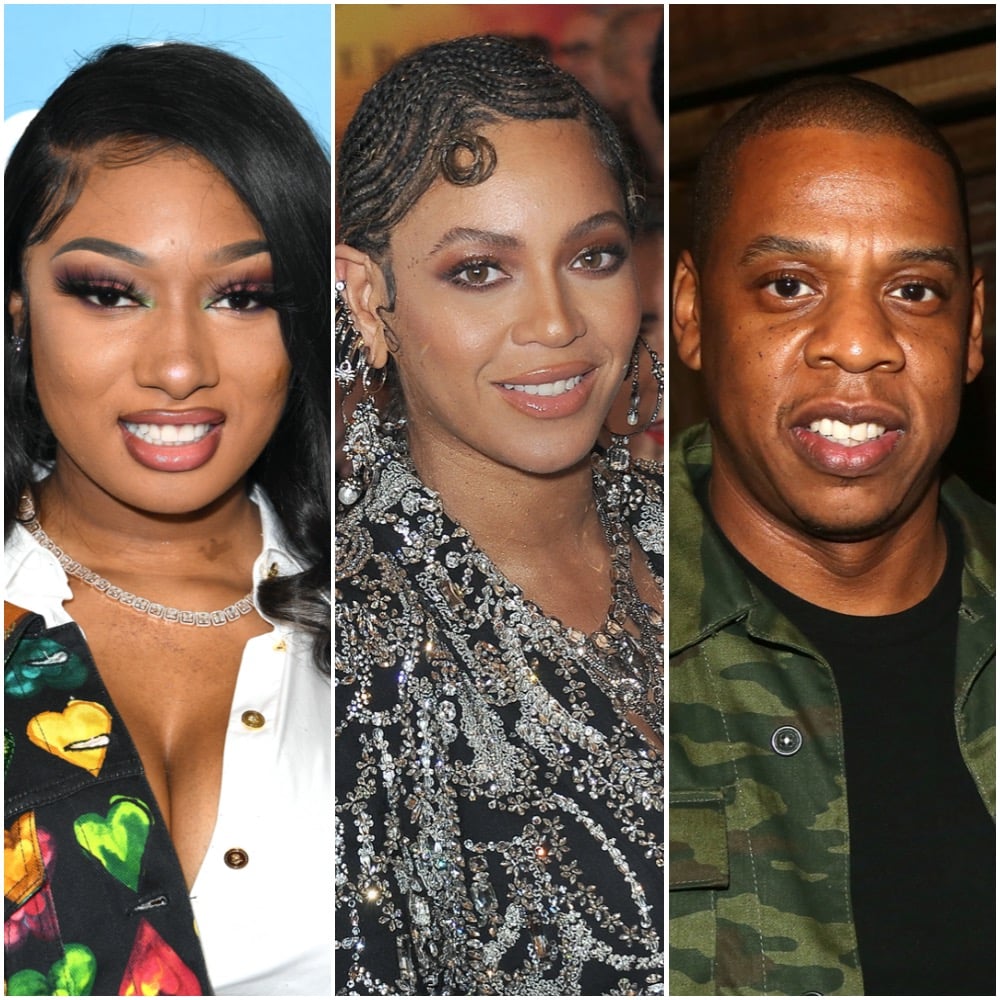 Megan Thee Stallion recapped the events of 2020 in a new interview
Megan Thee Stallion spoke about the year's events in a GQ interview published on Nov. 16. She first detailed the incident with Tory Lanez, which happened in the wee hours of July 12 when they were leaving a party in The Hollywood Hills.
Megan Thee Stallion recalled an argument "brewing" in their car and how she tried to distance herself from it by stepping out and calling for another ride. But she was urged to get back in after her phone died, she said.
As the conversation continued to escalate, she tried to get out of the car again, at which point Tory Lanez allegedly started shooting at her feet, she claimed.
After she went public with her allegations in the summer, many people disputed her account, including Tory Lanez. The news also led to insults, jokes, and memes, as noted by GQ, leading Megan Thee Stallion to speak out on Twitter.
She shared a tweet in July that said in part, "It might be funny to y'all on the internet and just another messy topic for you to talk about but this is my real life and I'm real life hurt and traumatized."
But Megan Thee Stallion's friends helped her through the situation
In the weeks after the incident, Megan Thee Stallion relied on friends for support, she told GQ. She mentioned that she even received helpful words from Beyoncé and Jay-Z.
"She's so calm," she said of Beyoncé. "She would just be like, 'Megan, live your life.' Then Jay-Z will call me and be like, 'Hey, listen, you know, you supposed to be turning up right now. You really need to be somewhere driving a boat. Live your life. Just f*ck that,'" she continued, referencing her famous catchphrase for partying.
Megan Thee Stallion's relationship with the pair dates back to the 2019-2020 holiday season
Megan Thee Stallion established a relationship with the couple at the top of the year when she attended their New Years party, which was documented on social media.
"That was legit my first time meeting Beyoncé," she told Ebro Darden in a May interview (via Variety). "And, oh my God, we danced all night — I was really in there, cutting it up. I was like, 'Wow, Beyonce accepts my turn up! She likes 'Ratchet Megs' and I love it!"
She and the Lemonade singer went on to collaborate on the "Savage" remix, releasing the song in April to massive success. After that, Beyoncé allegedly started contacting her more, she told Entertainment Tonight. The singer notably sent Megan Thee Stallion a gift when the song went No. 1 on the Billboard Hot 100 and mailed her a present as she healed from injuries sustained in the July incident.
The notoriously private couple has yet to comment on their relationship with the rapper, but it's great to see the support they've been offering her.