Megan Thee Stallion Sues Record Label After Issues Related To Her Music
Megan Thee Stallion continues her reign as one of the hottest female rappers in the game but according to her, someone is trying to stop her shine.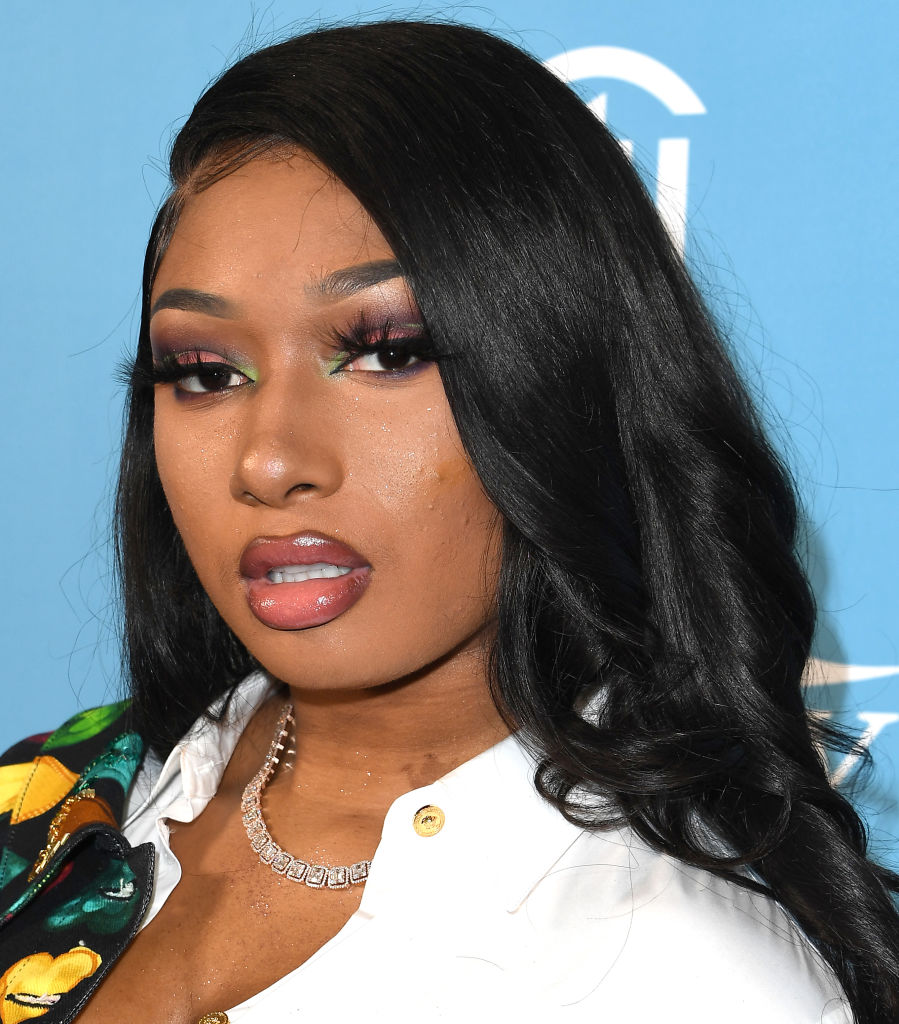 After partnering with Jay-Z last fall in a management deal, Stallion is accusing her record label of refusing to release her music out of spite for her demanding a better deal.  
Megan Thee Stallion says one of her labels won't release new music
Stallion is signed to former MLB player Carl Crawford's label, 1501 Certified Ent. Both are from Houston, Texas. Crawford has spoken in the past about what drove him to sign Stallion as an artist.
"It was rawness, something different. Her sound was unique," he explained. "In Houston, we never had a rapper embrace sexuality like she did. Most of the girls in Houston, they want to rap like the dudes. That was the first time I saw a girl from Houston dancing and rapping."
Stallion became one of the biggest artists of the year, with bold singles like "Big Ole Freak" and touring constantly. Her mantra of "hot girl summer" had women around the world living their best lives and on their own terms.
Stallion decided to up her game by signing with Jay Z's Roc Nation Management in September 2019. In a since-deleted Instagram post, she announced the partnership, writing, "I would like to announce that I am officially a part of the @rocnation fam. The grind don't stop!" 
Crawford later revealed that he was unaware of Stallion's management deal with Roc Nation. Complex Magazine explained that under the new deal, Stallion would continue to release her music through 1501 Certified Ent. – but Roc Nation would assist in Stallion's business expansion. 
According to Stallion, Crawford's label is stalling on releasing her music. In an Instagram live video, she accused the label of giving her a bad deal and when she requested a renegotiation of her contract, they retaliated by not releasing her music. 
Carl Crawford responds to Megan The Stallion's claims
Crawford previously mentioned that he was unaware that Stallion was in talks with Roc Nation but insisted that he had no hard feelings over the partnership. 
"For whatever reason I wasn't kept in tuned about it," he said as reported by The Source Magazine, adding "It doesn't affect me as a label at all. She's still signed to us. She's able to have a manager to do stuff with her and stuff like that. It's no big deal. She's still signed to 1501 so I just deal with that part."
He elaborated more on where they stood in November 2019 as reported by The Jasmine Brand when he spoke to a radio station.
"At the end of the day, we just keep it business. I haven't spoken to her since she signed to Roc Nation, so it's no issue with me being around or nothing like that. She still can work, I can develop artists and we can move on. that's what I'm all about, just moving forward. At the end of the day, I know the work that I put into that situation, she understands what I did, and I have to be rewarded for the risk I took. That's just the nature of the business."

The Jasmine Brand
Once Stallion aired her grievances on Instagram alleging 1501 Certified Ent. were giving her a hard time, Crawford shot back in his own Instagram post, captioning a photo with producer J. Prince and referencing loyalty.
"At a time when loyalty is at an all time low it's nice to be link with @jprincerespect who is steady teaching me how to move in this cutthroat industry?," he wrote. "And I know that terrifies some especially the ones who double cross me."
Though he didn't mention Stallion, fans took his caption as a shot towards the rapper.
Megan Thee Stallion sues her label
Stallion's frustrations with 1501 Certified Ent. are at an all-time high. TMZ revealed that she's now taking legal action against the label. She says certain executives at her record label "have a reputation for bullying and strong-armed tactics," and she's sick of it.
A judge agreed with Stallion on some level as she's already granted the rapper a temporary restraining order. The order prevents her label from blocking music she plans to release this week. 
The terms of Stallion's current contract in the suit are laid out in the paperwork. She claims the deal allows for 1501 Certified Ent to collect 60% of her recording income – the remaining 40% goes to her, but Stallion reports that she uses her earnings to pay producers and other artists to collaborate with her. 
Bottom line is that Stallion believes she is being ripped off. 
Stallion also believes the label is using J. Prince to do their dirty work, such as leak Stallion's mugshot to the press and prevent other producers from working with her through methods of intimidation. Stallion alleges Prince is notorious for such behavior. 
TMZ revealed Crawford's camp had no response at the time the article was released.