Megan Thee Stallion Wasn't Sure Why Politicians Decided To 'Focus' on Her & Cardi B's 'WAP' Lyrics
Megan Thee Stallion signed on to be featured on 'WAP' with Cardi B, and several politicians have been outraged ever since.
Megan Thee Stallion wants politicians to worry about almost anything else other than her and Cardi B's "WAP."
The "Fever" rapper appeared in Time in September 2020 for its annual "most influential people" issue. Megan graced the cover of the issue and rocked a gold gown with a deep split. She also styled her hair into a long braid that flew into the air as Megan looked straight ahead at the camera. She dished about several topics including the recent controversy surrounding her feature with Cardi.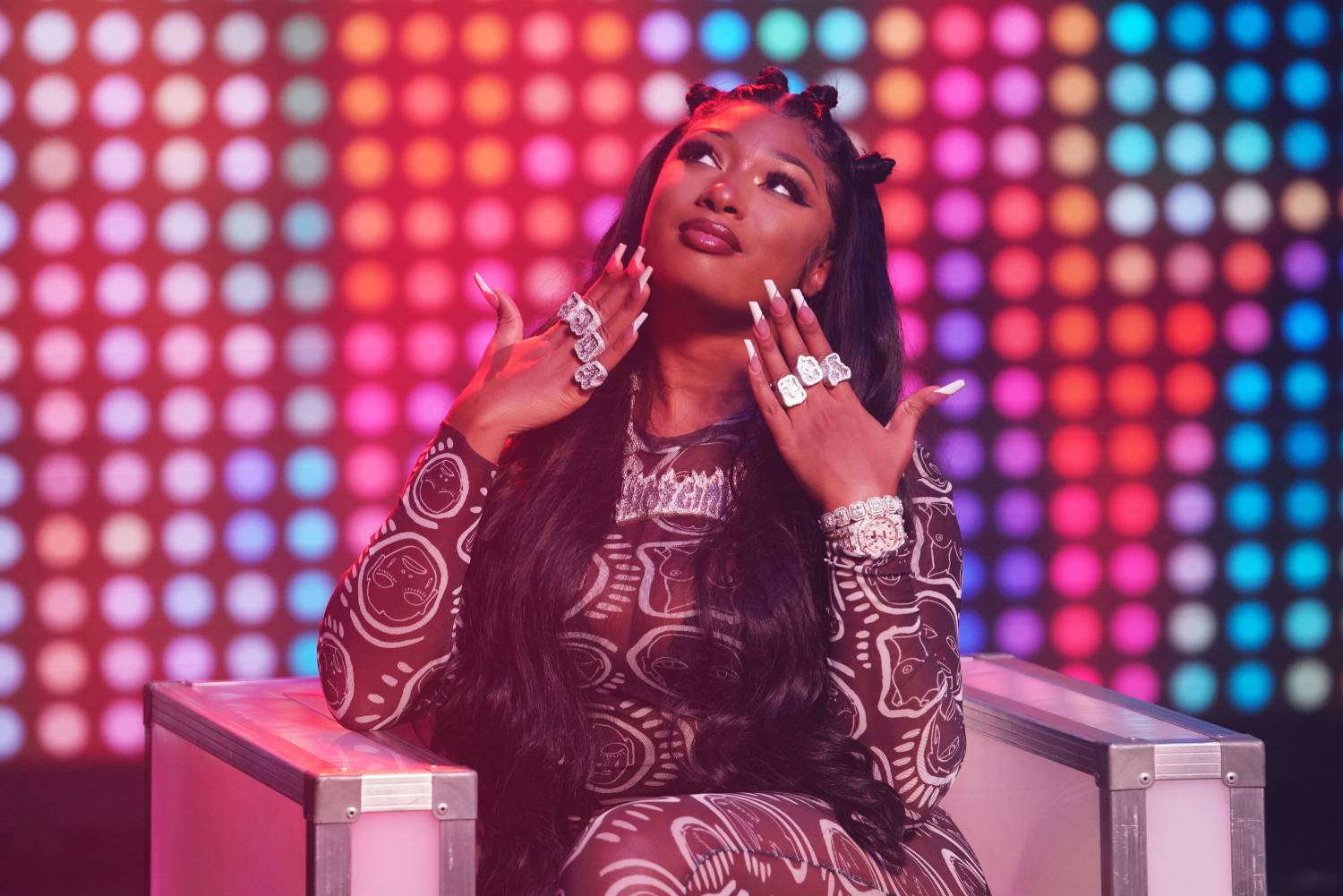 Megan said she was 'taken aback' by the reactions from 'WAP'
Megan also posed for the camera with one hand on her hip and another one in the air. During her cover story, which Taraji P. Henson wrote, the topic of "WAP's" lyrics came up. The 25-year-old mentioned how surprised she was that politicians were in arms over the tune during the current political climate. 
"When I saw all of the politicians in an uproar about mine and Cardi's 'WAP,' I was just really taken aback," Megan said. "Like why is this your focus right now? If you have an issue with what I'm saying, don't listen to it."
Related: 'WAP' And Nine Other Music Videos Featuring Kylie Jenner
James R. Bradley tweets Megan and Cardi were 'raised without God and a strong father figure' after hearing 'WAP'
Shortly after the release of "WAP," the track's video received over 1 million streams within its first day. One of its listeners was California Republican congressional candidate James P. Bradley. On August 7, 2020, the day "WAP" debuted, Bradley shared his disgust for the song via Twitter. He claimed he listened to the song "accidentally," and was appalled by the lyrics Megan and Cardi rapped. Bradley also condemned the women for sending out what he believed to be negative images to their fans. 
"Cardi B & Megan Thee Stallion is what happens when children are raised without God and a strong father figure," Bradley wrote on Twitter. "Their new 'song' The #WAP (which I heard accidentally) made me want to pour holy water in my ears, and I feel sorry for future girls if this is their role model!"
Neither Megan nor Cardi responded to Bradley directly following his tweet. However, Megan has expressed in the past how both her late father, Joe Pete, and her late mother, Holly Thomas, had a positive impact on her life and career. 
Ben Shapiro's comments over 'WAP' were made into memes by Megan and Cardi's fans
Related: After 'WAP' Drops, Megan Thee Stallion Discusses Shooting: 'I Felt Betrayed By A Friend'
Conservative pundit Ben Shapiro made some of the more viral comments about "WAP." The Daily Wire editor took the opportunity to condemn the duo for their lyrics and recited several censored lyrics from the track. Shapiro's clip saying the lyrics soon went viral and were made into multiple memes on social media. Cardi took to Twitter to share some of the videos and to mock Shapiro for his comments. 
"I can't believe conservatives soo mad about WAP," Cardi tweeted. 
Megan Thee Stallion and Cardi B made history with 'WAP' 
Once Cardi announced her collaboration with Megan in August 2020, their fans waited with anticipation to hear what the two megastars came up with. They seemingly weren't disappointed when the song and its video came out. The song sampled Frank Ski's Baltimore club classic "Whores in This House," Its video had appearances from Kylie Jenner, Normani, and Rosalia, per the LA Times. 
During its first day, "WAP" reached 13 million views on YouTube. The song also reached the number one spot on streaming services like iTunes, Apple Music, and Spotify. In September 2020, "WAP" became one of the only songs to rise directly to No. 1 from No. 5 on Billboard's Rhythmic Songs chart since it was implemented in 1992. 
Even with "WAP's" success, Megan said she hopes the tune will inspire more female artists to speak about their bodies and sexuality like their male counterparts. 
"Although we have so many incredible women in hip-hop killing it right now and in the past, there's still a shift [that needs to happen] around the perception of a woman owning her sexuality," Megan told Elle. "Powerful women who have agency over their bodies aren't something to look down on."