Megan Thee Stallion and Yung Miami Admit They're Into Each Other & The Internet Has Many Thoughts
Megan Thee Stallion and Yung Miami seem to be exchanging flirtatious messages and the Internet is wasting no time with giving their opinions. The two rappers have pretty healthy fanbases and now fans from both sides are weighing in on whether the two women are serious about being interested in one another romantically. But how did this interaction between the two celebrities even begin?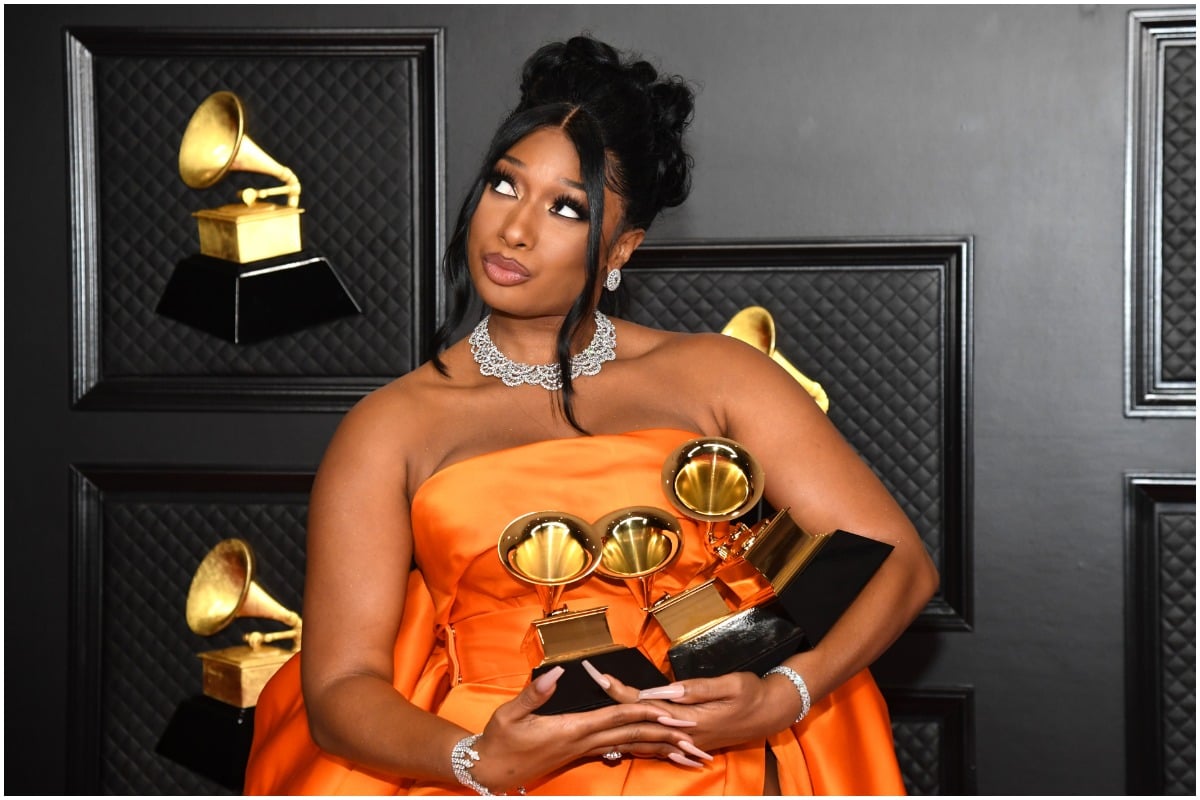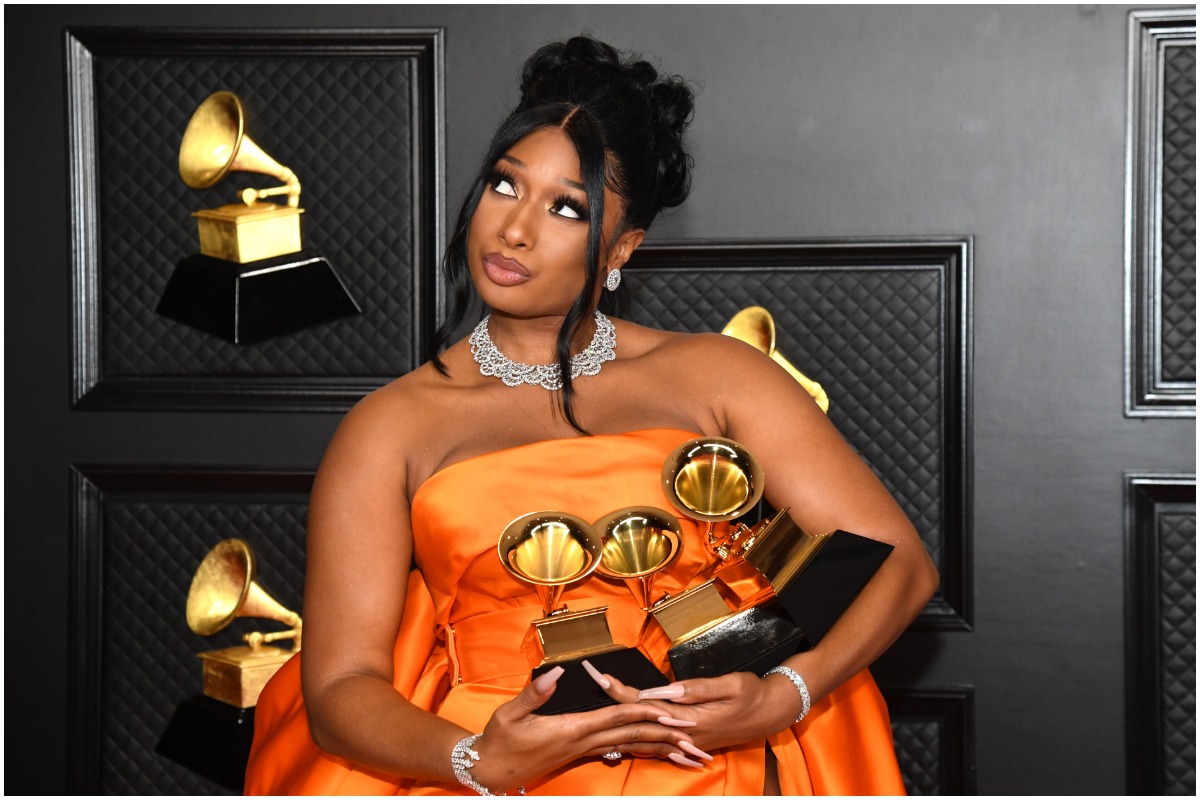 Megan Thee Stallion is no stranger to communicating with her fans via social media. But on April 4, 2021, the "Savage" artist took to her Twitter to communicate with her fellow peer, Yung Miami. Tagging half of City Girls, Megan revealed that she would like to go on a date with Yung Miami, but she was too shy to share this with her when they met in person.
Megan Thee Stallion and Yung Miami exchange flirty messages on Twitter
"I was too shy to tell her in person but @YungMiami305 I wanna date," Megan Thee Stallion wrote. Naturally, some fans were surprised by the tweets and reacted in turn. Some even assumed that the "Hot Girl Summer" artist was drunk tweeting and that's why she felt emboldened to put her feelings out there for the whole world to see.
Things got even more interesting after Yung Miami responded to Megan Thee Stallion. The "You Tried It" rapper expressed that she was interested in Megan Thee Stallion also and seemed to insinuate that the Grammy winner should do something about it. "I been wanted you too, so what's up?" she penned back, directly responding to the aforementioned tweet.
Fans on Instagram react to the rappers' exchange
Of course, the Internet immediately began to weigh in on the seemingly innocent exchange. Fans on Instagram pointed out that both women are known to be in relationships with men. They felt that Megan Thee Stallion and Yung Miami's flirting only seemed innocuous because they were women and if the shoe was on the other foot, the behavior wouldn't be "acceptable."
"They both have men 😂 Just imagine if 2 men in a relationship with women did this!!" one person declared on Instagram. "Double standards asf." Another fan of Meghan the Stallion seemed to agree that reactions to the tweets would have been different if the rappers' boyfriends had a similar exchange. "Now let this had been Pardi and Southside, the comments would be reckless."
Others seemed to support the women expressing attraction for each other. "A Hot Girl & City Girl Summer,🥵" one Instagram user penned. One fan of both Yung Miami and Megan Thee Stallion even requested to join the hypothetical date. "Come pick me up too!" they wrote.
Are Megan Thee Stallion and Yung Miami planning to collaborate on a new song?
Meanwhile, some people felt that the Twitter exchange was nothing more than a ruse to get people talking. They began speculating that Megan Thee Stallion and Yung Miami were planning to release a song together and this was a part of their promotion. "Issa new song bout to drop, they ain't slick," one person penned. "Must be a new song coming up. Nice promo," another agreed.
Who knows if Yung Miami and Megan The Stallion are planning a collab or if they really were just expressing mutual attraction. It could very well be both, but fans will have to wait to see if there really is a song in the works.